National Football League
National Football League
Unforgettable players yet to be replaced
Published
Jul. 4, 2011 1:00 a.m. ET

Unforgettable. That's what they are.
Yet even the late Nat King Cole would have to admit there is one potential downside for teams that fielded an exceptional player no longer on their roster — finding a comparable replacement who can create a new set of indelible memories.
Green Bay's Aaron Rodgers was able to grab the torch from future Hall of Fame quarterback Brett Favre. The same is happening for Miami with outside linebacker Cameron Wake, whose 14 sacks last season have helped the club move past the Jason Taylor era.
But as the Dolphins know all too well, some players remain inimitable long after they're gone. Here's a position-by-position look at 10 players who fit the bill:
Quarterback: Dan Marino (Miami)
Jay Fiedler. Damon Huard. Ray Lucas. Brian Griese. Sage Rosenfels. A.J. Feeley. Gus Frerotte. Daunte Culpepper. Joey Harrington. Cleo Lemon. Trent Green. John Beck. Chad Pennington. Tyler Thigpen. Chad Henne.
These are all of the quarterbacks who have started at least one game since Marino was pushed out the door by then-coach Dave Wannstedt and retired after the 1999 season. Suffice to say, none of those signal-callers will be joining Marino in Canton.
Unless the Dolphins add a big-name veteran once the lockout is lifted — Cincinnati's Carson Palmer and Tennessee's Vince Young are two names bandied about by local media — Henne will likely get one last chance to prove himself in 2011. Henne must make better decisions — he threw 19 interceptions compared to 15 touchdowns last season — and receive bigger contributions from a suspect supporting cast. Henne also must adjust to a new offensive coordinator (Brian Daboll). This is a tall task in a division with the caliber of defenses fielded by the New York Jets and New England Patriots. (The latter are slated to play at Miami in the season opener.)
Running back: Edgerrin James (Indianapolis)
The Colts were so appreciative of James' seven stellar years of service (1999-2005) that he was sent a championship ring after Indianapolis won Super Bowl XLI. Unfortunately for the Colts, they might not capture another Lombardi Trophy in the Peyton Manning era unless the running game is improved.
Indianapolis effectively used a two-man ground attack with Dominic Rhodes and then-rookie Joe Addai during its championship campaign of 2006, the year after the multipurpose James left to Arizona in free agency. But the Colts have ranked in the bottom four of the NFL's rushing rankings the past three seasons. Addai, a pending free agent, battled injuries throughout last year and never truly filled James' shoes after being a 2006 first-round pick. The Colts appear to have whiffed much worse on 2009 first-round pick Donald Brown, who has all the makings of a draft bust.
The Colts continue to win largely because Manning is brilliant in leading a pass-happy attack. But at age 35 and coming off neck surgery, the days of Manning being able to single-handedly carry the Colts' offense may be quickly coming to an end.
Wide receiver: Terrell Owens (San Francisco)
Say what you will about Owens and the way he forced himself out of San Francisco in 2004 with his insubordinate behavior. The 49ers still haven't found anyone else who comes remotely close to scaring opposing defenses.
San Francisco's most prolific receiver the past two seasons (Vernon Davis) is a tight end. No wide receiver has even reached the 900-yard mark since Owens' 1,102-yard campaign in 2003. Shoddy quarterback play and instability at offensive coordinator have contributed to the problem.
San Francisco's best hope: Michael Crabtree starts posting the kind of receiving numbers expected when he was the 10th overall pick in the 2009 draft. Crabtree, though, suffered a foot injury this offseason and has shown little chemistry with beleaguered starting quarterback Alex Smith, who is expected to re-sign when the lockout is lifted.
Tight end: Jeremy Shockey (New York Giants)
A change of scenery did Shockey some good. Although no longer Pro Bowl material, Shockey enjoyed three solid seasons with New Orleans and got another Super Bowl ring to show for it before his offseason release. Kevin Boss is an adequate replacement, but he hasn't proved to be the same kind of difference-maker that Shockey was during his Giants heyday as a blocker and receiver.
Offensive lineman: Leonard Davis (Arizona)
Because of tight-fisted management, the Cardinals have a history of letting budding standouts depart in free agency after failing to secure long-term contract extensions. Pro Bowl safety Antrel Rolle (Giants) and linebackers Calvin Pace (Jets) and Karlos Dansby (Dolphins) are three recent examples.
But over the long haul, the decision to part ways with Davis might prove the costliest.
Although an ill fit at left tackle, Davis was a quality starter just entering his prime five seasons after being the No. 2 overall pick in the 2001 draft. Dallas recognized his upside and that Davis was a better fit at right guard. He earned Pro Bowl berths at that spot from 2007 to 2009.
The Cardinals haven't had a Pro Bowl offensive lineman since Lomas Brown in 1996.
The future outlook is even worse. Left tackle Levi Brown — a modest disappointment as the No. 5 overall pick in 2007 — is the only 2010 starter under contract.
Defensive tackle: Kris Jenkins (Carolina)
Jenkins has experienced bad luck with knee injuries that ended his past two seasons and put his NFL future in jeopardy. But Carolina's fortunes along the defensive line are even worse since it traded a disgruntled Jenkins to the Jets in 2008. Maake Kemoeatu, who had shown earmarks of being a solid replacement for Jenkins, ruptured his Achilles' tendon during the 2009 preseason and was later released without taking another snap. Damione Lewis also left to New England via free agency in 2010. The Panthers hope that two 2011 third-round picks — Terrell McClain and Sione Fua — can make an immediate splash as rookie DTs.
Defensive end: Simeon Rice (Tampa Bay)
Since taking his final NFL snap in 2007, Rice has repeatedly lobbied for another chance at making a roster. While he never got that opportunity, Rice couldn't have been much worse than the ends Tampa Bay has subsequently fielded.
The Bucs had hoped the late Gaines Adams could bring the same kind of heat as Rice, who notched 69.5 of his 122 career sacks during six seasons (2001-06) in Tampa Bay. Adams, though, did so little that he was traded to Chicago less than three years after being the No. 4 overall pick in 2007.
The pass-rush problems continued into last season. The Bucs tied for 30th in sacks with a paltry 26. Stylez G. White led all ends with 4.5 sacks, marking the fourth consecutive season the Bucs didn't have anyone at the position reach double digits.
Hoping to rectify the problem, Tampa Bay used this year's first- and second-round picks on ends Adrian Clayborn and Da'Quan Bowers.
Linebacker: Chris Spielman (Detroit)
The Lions have fielded solid middle linebackers since 1995 — DeAndre Levy being the latest — but nobody ranks in Spielman's league when it comes to productivity or intensity. Spielman reached the Pro Bowl four times in eight seasons with Detroit and remains the team's all-time leading tackler.
Cornerback: Mark Haynes (New York Giants)
A Giants cornerback hasn't reached the Pro Bowl since Haynes in 1984. To put that drought in perspective, the oldest cornerback on the current Giants roster (Corey Webster) was two years old at the time. Haynes also was New York's last true shutdown cornerback — a role that 2011 first-round pick Prince Amukamara will be vying to fill.
Safety: Darren Sharper (Minnesota)
The number of big plays by Vikings safeties plummeted after Sharper left to sign with New Orleans in the 2009 offseason. Minnesota's three starters the past two seasons — Madieu Williams (free) and Husain Abdullah and Tyrell Jackson (strong) — have generated five combined interceptions with no forced fumbles. Sharper had nine interceptions alone for the Saints in 2009. Williams has shown no signs that he will prove worth the six-year, $33.5 million free-agent contract he signed in 2008.
---
---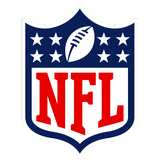 Get more from National Football League
Follow your favorites to get information about games, news and more
---