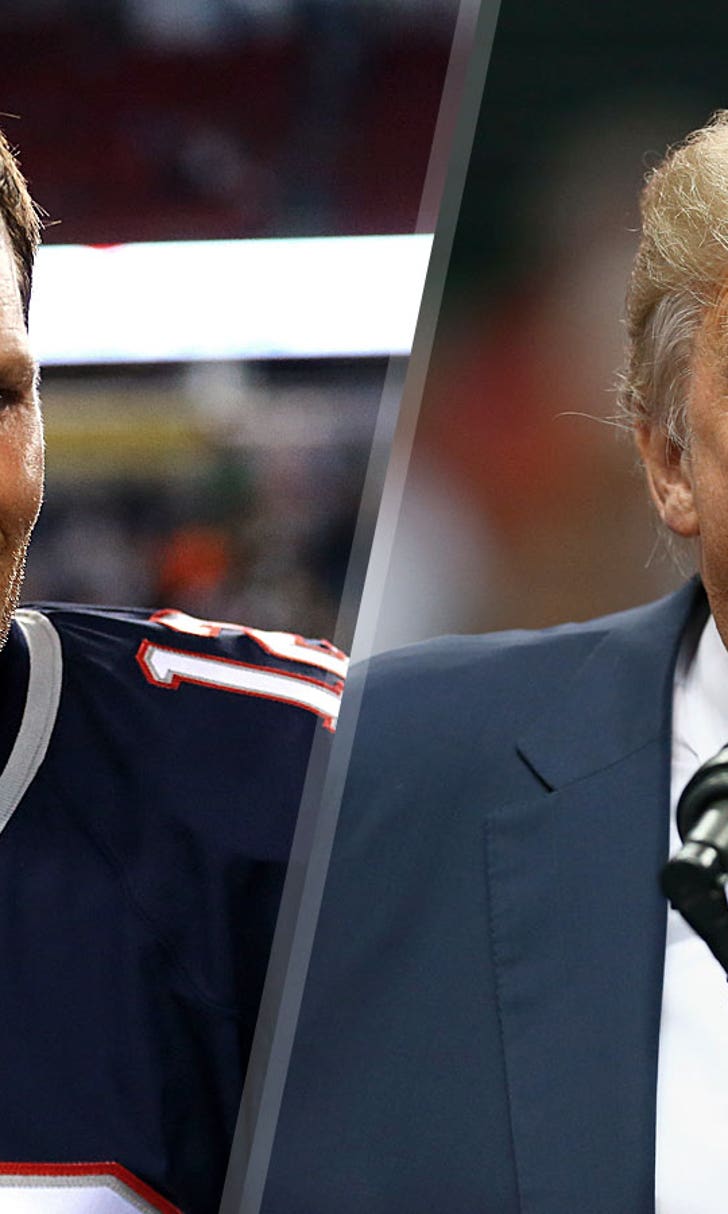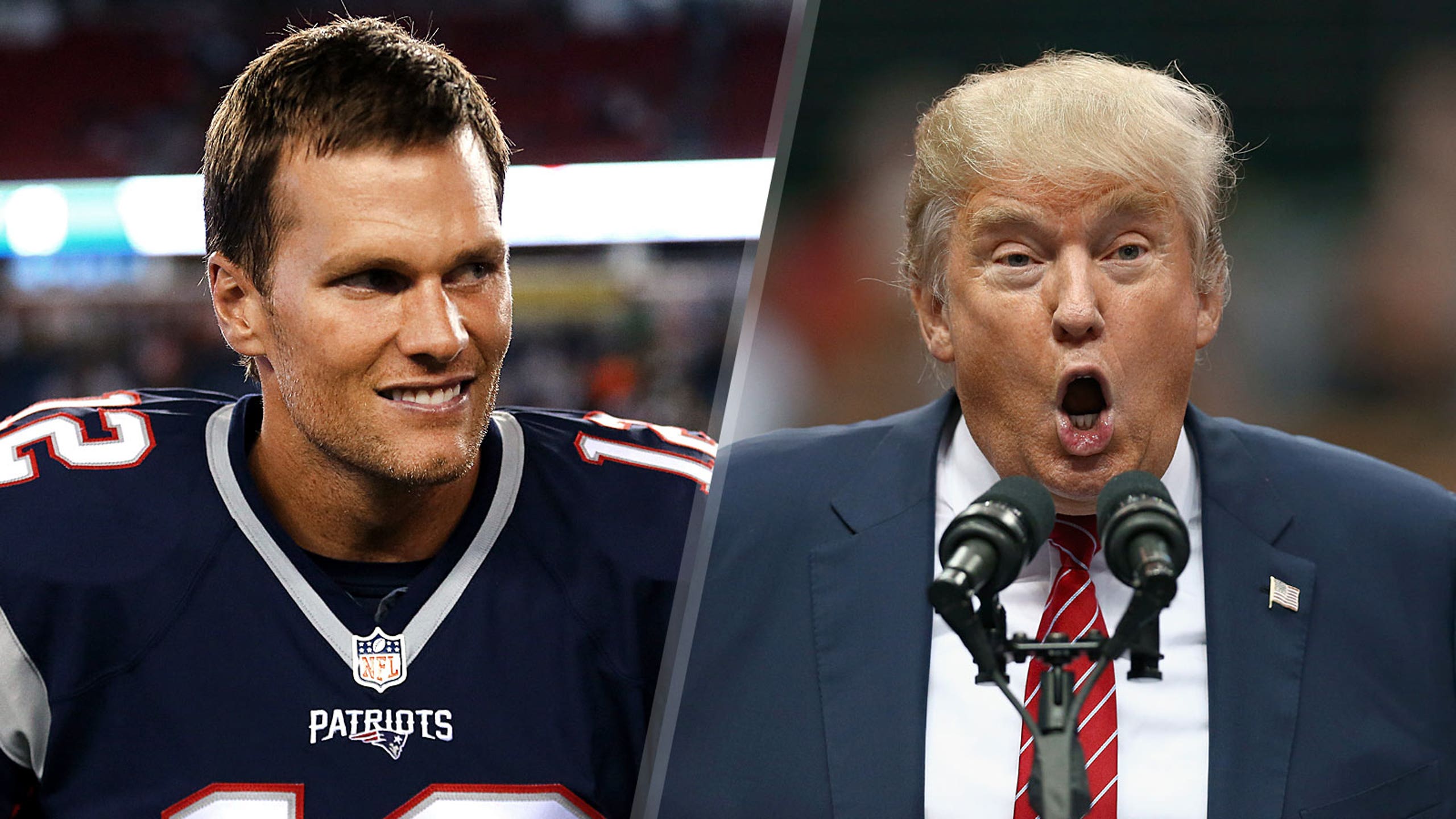 Trump doesn't care who wins the Super Bowl because Brady isn't playing
BY Cameron DaSilva • February 3, 2016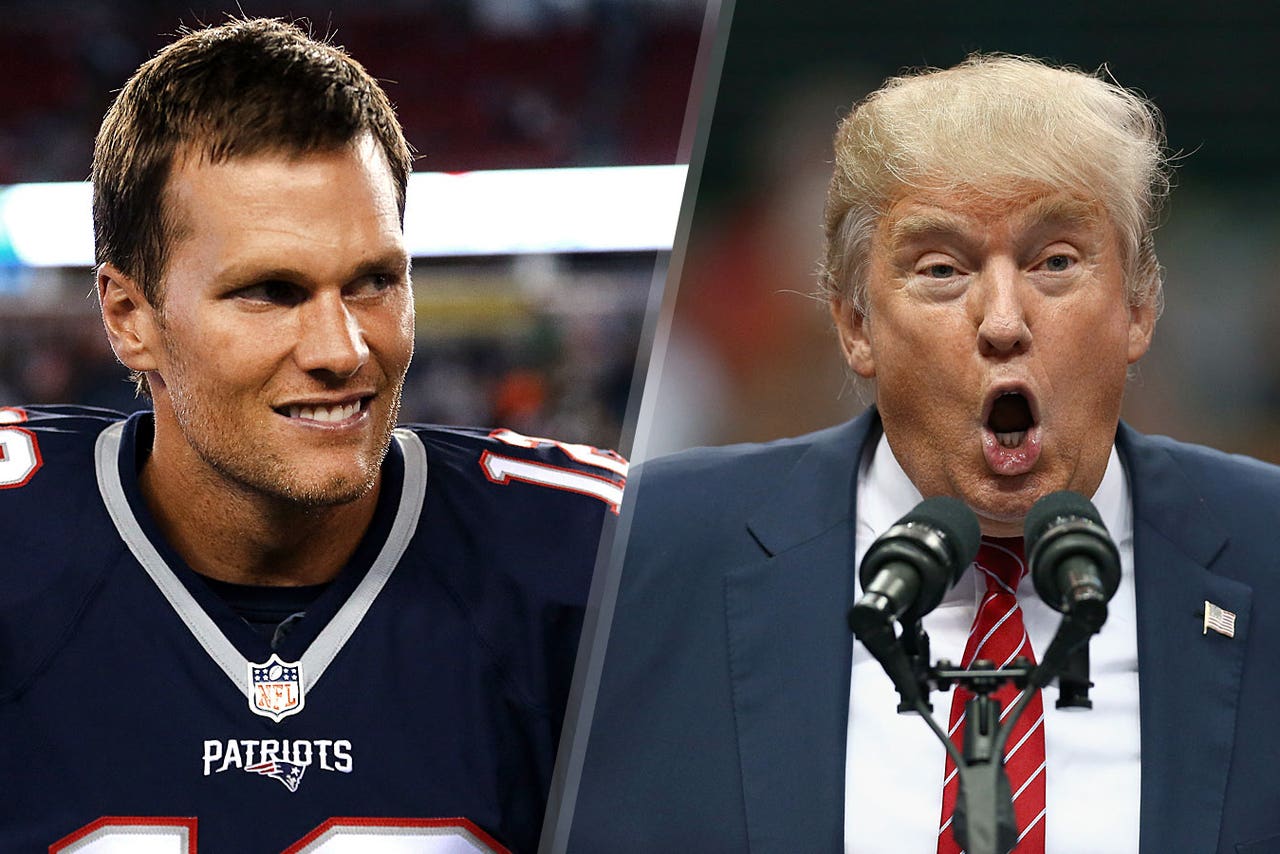 Donald Trump's never been shy about sharing his praise for "good friend" Tom Brady in the past, supporting him throughout Deflategate and during the season. The Patriots QB is undoubtedly the reality TV star-turned-Republican presidential candidate's favorite player.
Though it sounds like Peyton Manning was second to Brady on Trump's list. Earlier in the week, Trump revealed that he's "always liked" the Broncos QB, and said Manning's a "very, very good guy," seemingly proclaiming his preference for the Denver Broncos in the Super Bowl.  
But after hearing what he had to say Wednesday via Boston Herald Radio, perhaps that's not the case:
"I'm not rooting for either. I'm a Tom fan," he said. "I think Tom is the greatest there is. I know Tom very well. He's just a great person, beyond the great football ability and athletic ability. So I'm a Tom fan. I don't care who wins, actually. I'm going to watch the game and it'll be interesting, but I don't have a pick."
In short, Trump doesn't care who wins on Sunday because Brady won't be playing. Of course, the reason Brady's not playing in the Super Bowl is because the Broncos knocked the New England Patriots out of the playoffs in the AFC Championship game. A big part of that was because of the offensive line's inability to protect Brady in the pocket.
Trump took issue with Brady getting hit a season-high 20 times during that game, so he blasted the Patriots' offensive line for not keeping defenders off of his buddy.
At the very least, Trump's right: The Patriots' offensive line was terrible in that game, and for much of the season. Had they been better, perhaps Brady would be playing for another ring instead of Manning.
And maybe if the whole presidential election doesn't work out, Trump can take over as the Patriots' new offensive line coach and help his players keep Brady upright.
---
---