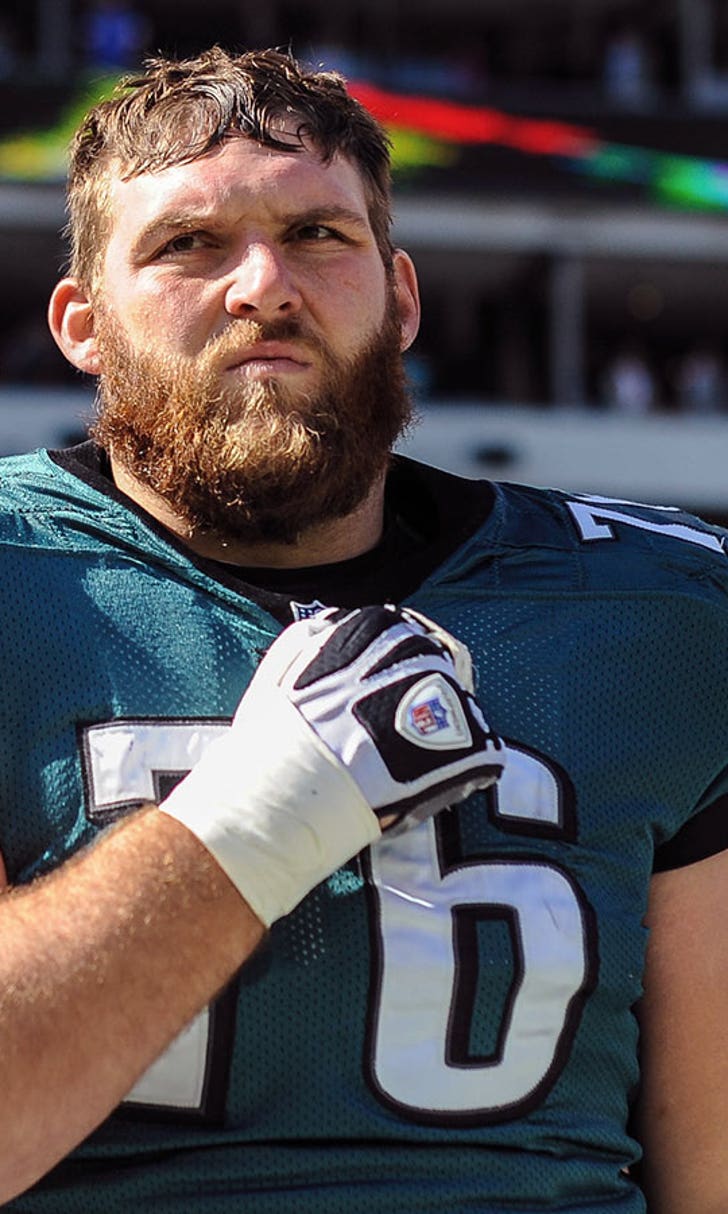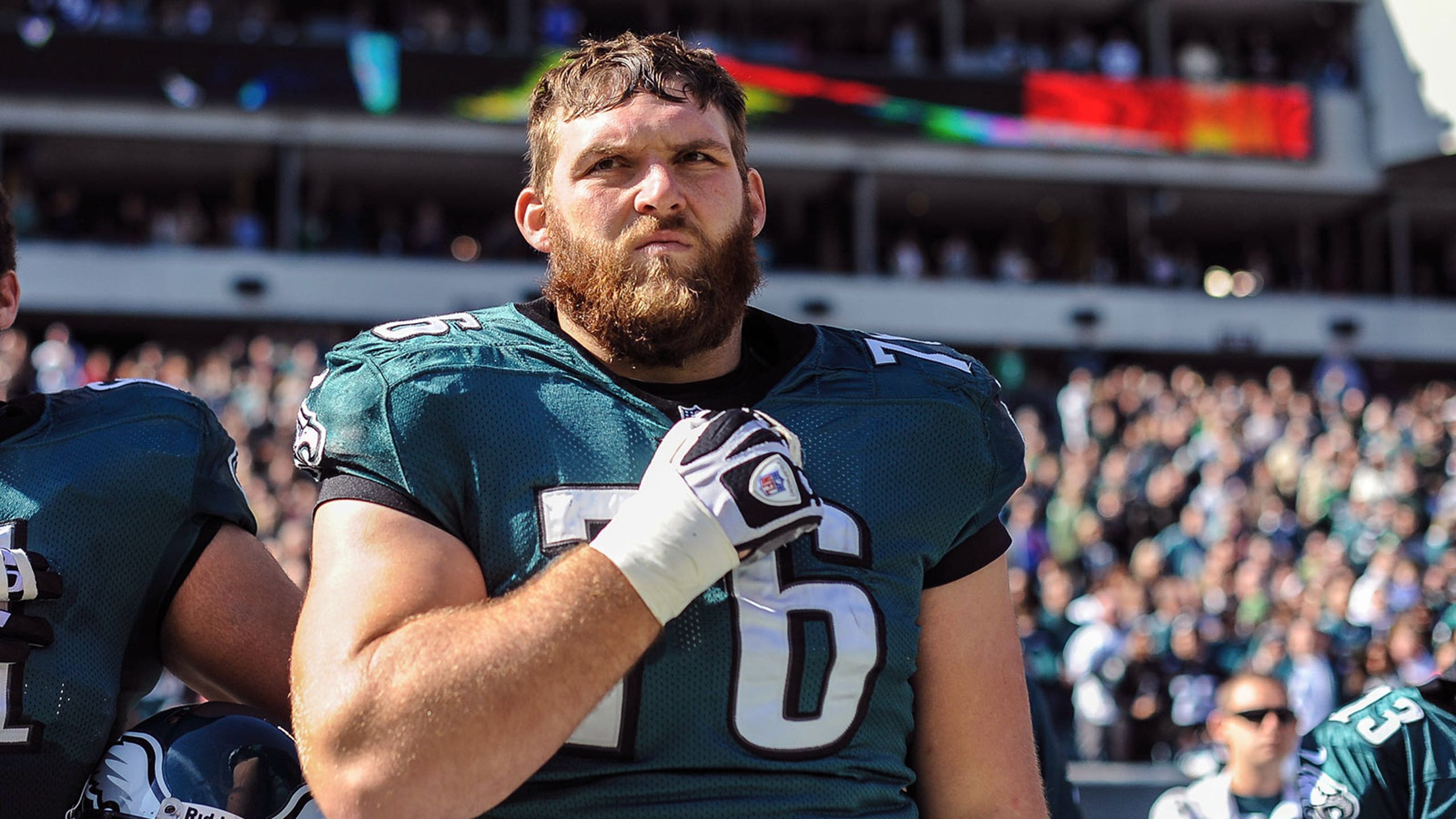 Tra Thomas: Mathis didn't fit Eagles' OL next to Peters
BY foxsports • June 16, 2015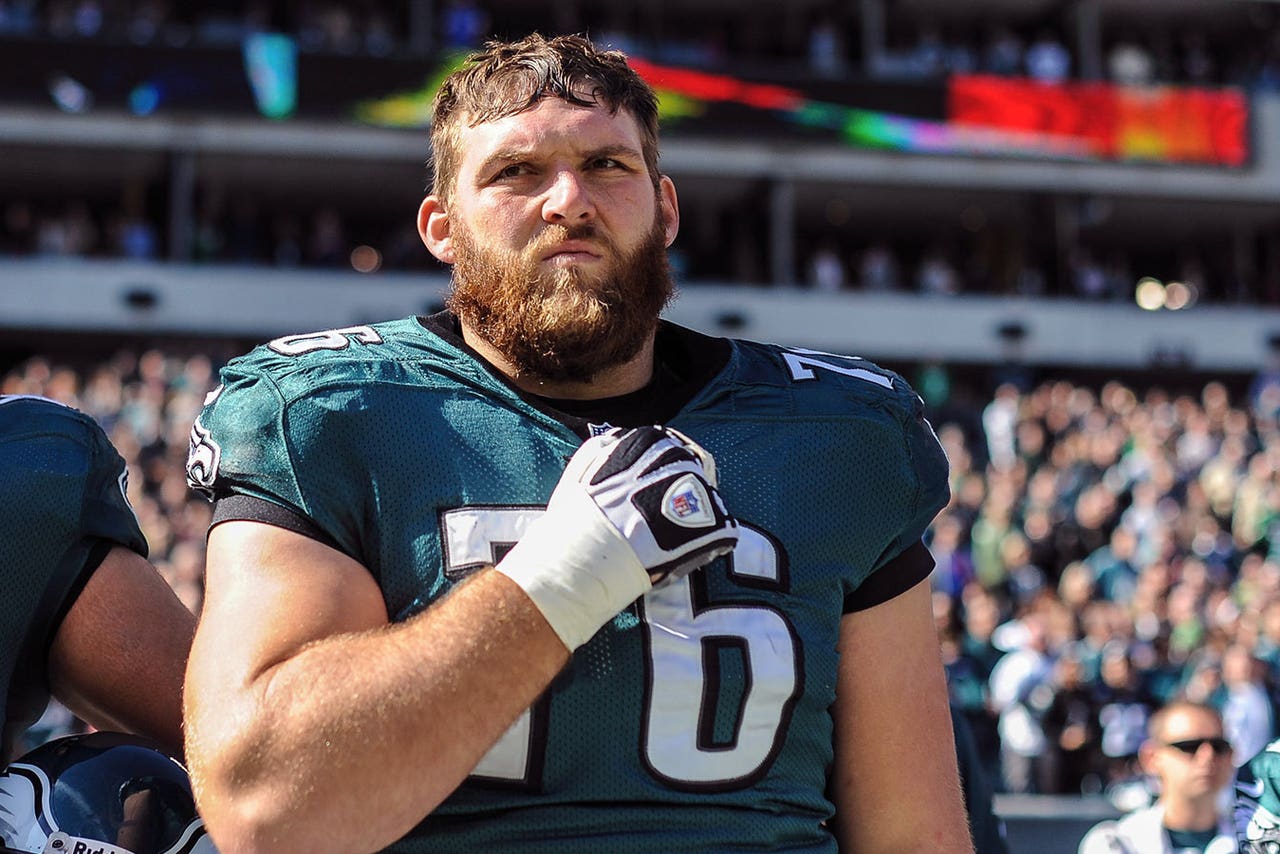 Not everyone feels like the Philadelphia Eagles lost one of their best offensive pieces in wake of Evan Mathis' release from the team last week. In Chip Kelly's primarily zone-blocking offensive scheme, Mathis earned the title of Pro Football Focus' top-rated guard on two separate occasions over the last four seasons. Despite this, former Eagles left tackle and current assistant coach Tra Thomas believes that Mathis might have not been an ideal fit on the offensive line.
"I know Evan is a two-time Pro Bowler, but he and Jason Peters play a different style of game" Thomas said Friday during a radio interview with Mike Missanelli on 97.5 FM The Fanatic, per True Jersey. "Evan Mathis is a guy who likes to jump set and likes to take everything at the line of scrimmage. Jason Peters is a guy who likes to set back and let his guy come to him. He came up in the same school of thought as Juan (Castillo). He likes to count his steps and everything is timing and about punching the guy (rusher) to take him past the quarterback.
"Evan is taking his guy right on the line and Jason Peters is about three yards behind him. He's setting back and that puts them on two different levels which creates issues and problems when the rushers run games against them. Lot of times if you saw the film, you saw issues. They were on different levels."
With Mathis gone, the Eagles plan to move Allen Barbre over to left guard in his place. Barbre was originally expected to slot in at right guard this season, but he has been practicing at left guard during OTAs in Mathis' absence.
"When you bring in Allen Barbre on that left side, Big Al and Jason," Thoms said. "They kind of move the same. I think you will see a better rapport and better chemistry. These two will play better together. Just because Allen sets more at a 45 degree angle and he punches his guy.
"When you go back and review the film and and look at how he has been playing I know he made the Pro Bowl, but when you look at his style of play. He doesn't the play the way I would want my guards to play. I know it's going to fit somewhere. But when you look at what was going on back out there on the field you could see Jason didn't trust him. He creates a problem when it comes to protection. Evan Mathis likes to jump his guy on the line so if you have a guy that's setting. It's one thing if you have both the tackle and guard jumping at the line. When you're on different levels so it creates problems.
"You know exactly what they're going to get out of Allen Barbre. They already know what they're going to get out of Allen Barbre. He's exactly what you want out of a guard. He's got the right mentality for a guard. You're going to see. The left side is going to be a little more firmer up especially when it comes to games. He likes to set a 45 and it makes a true U form. — It makes switching off the game a lot easier."
Thomas thinks that Kelly's decisions was fueled more so by game tape breakdowns, and less so by Mathis' contract situation and potential holdout.
"I think Coach Kelly is going back and watching the film. There were issues when it comes to protection. Now, I think the left side is good."
Thomas' outlook might be a bit biased, when you consider the fact that he works for Kelly and the Eagles. Mathis has dominated in Pro Football Focus' individual grades for four seasons now, and pass blocking has not been a concern, according to PFF. The Eagles' offensive line lacks depth across the board, but the the interior line stands a chance to become the major weakness in 2015.
(h/t True Jersey)
Photo Credit: John Geliebter/USA TODAY Sports
---
---