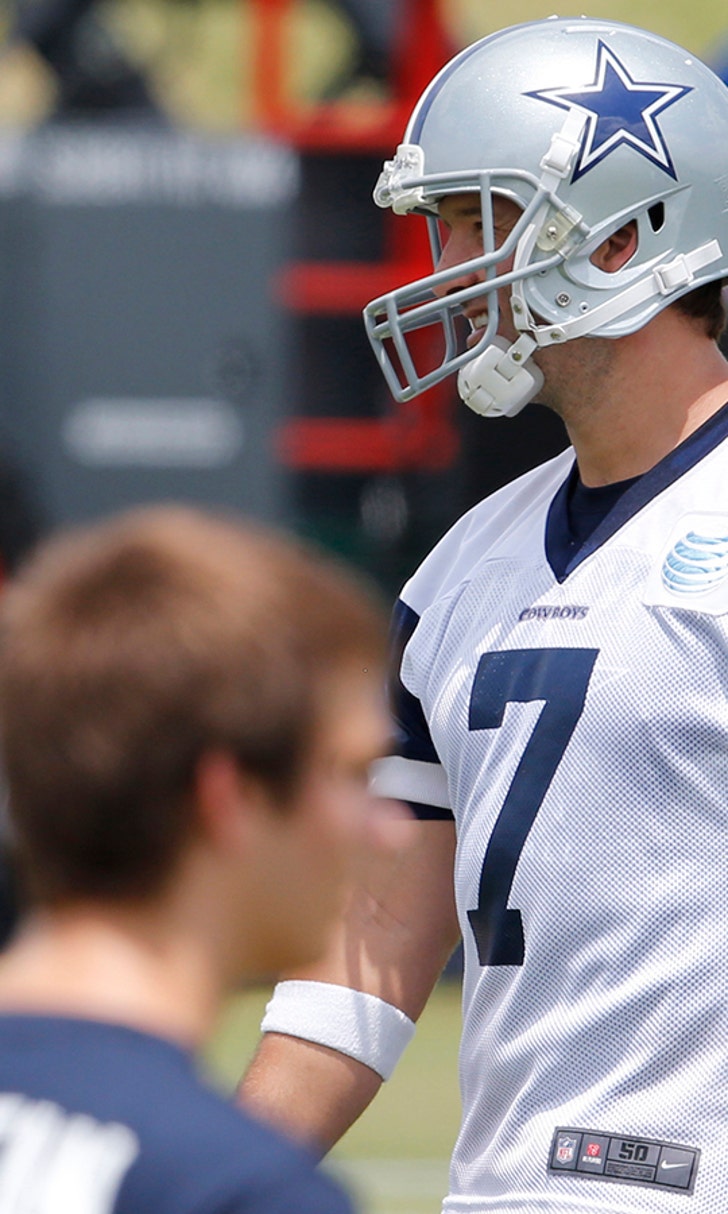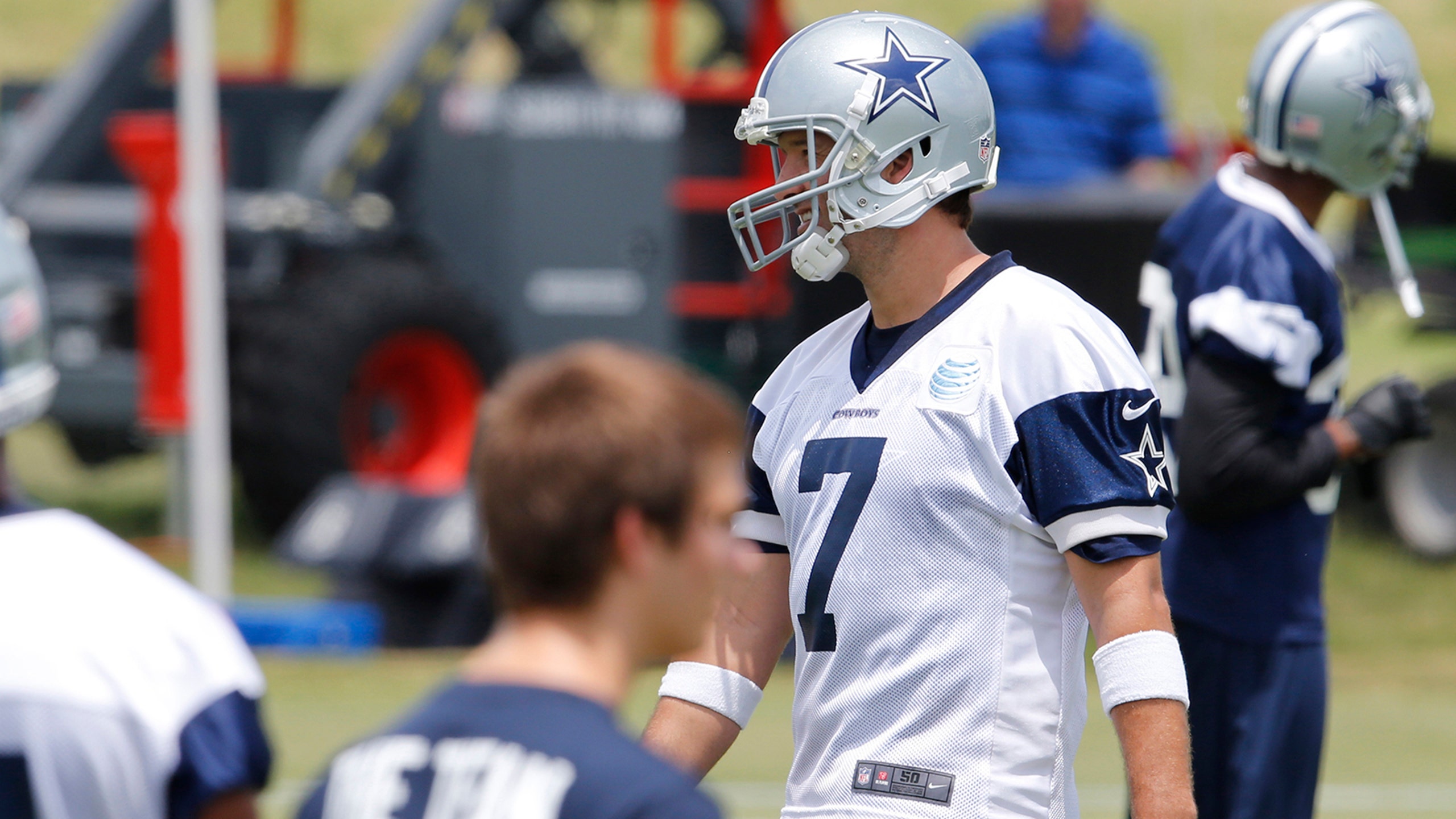 Tony Romo makes it through OTAs and minicamp without missing a practice
BY foxsports • June 18, 2015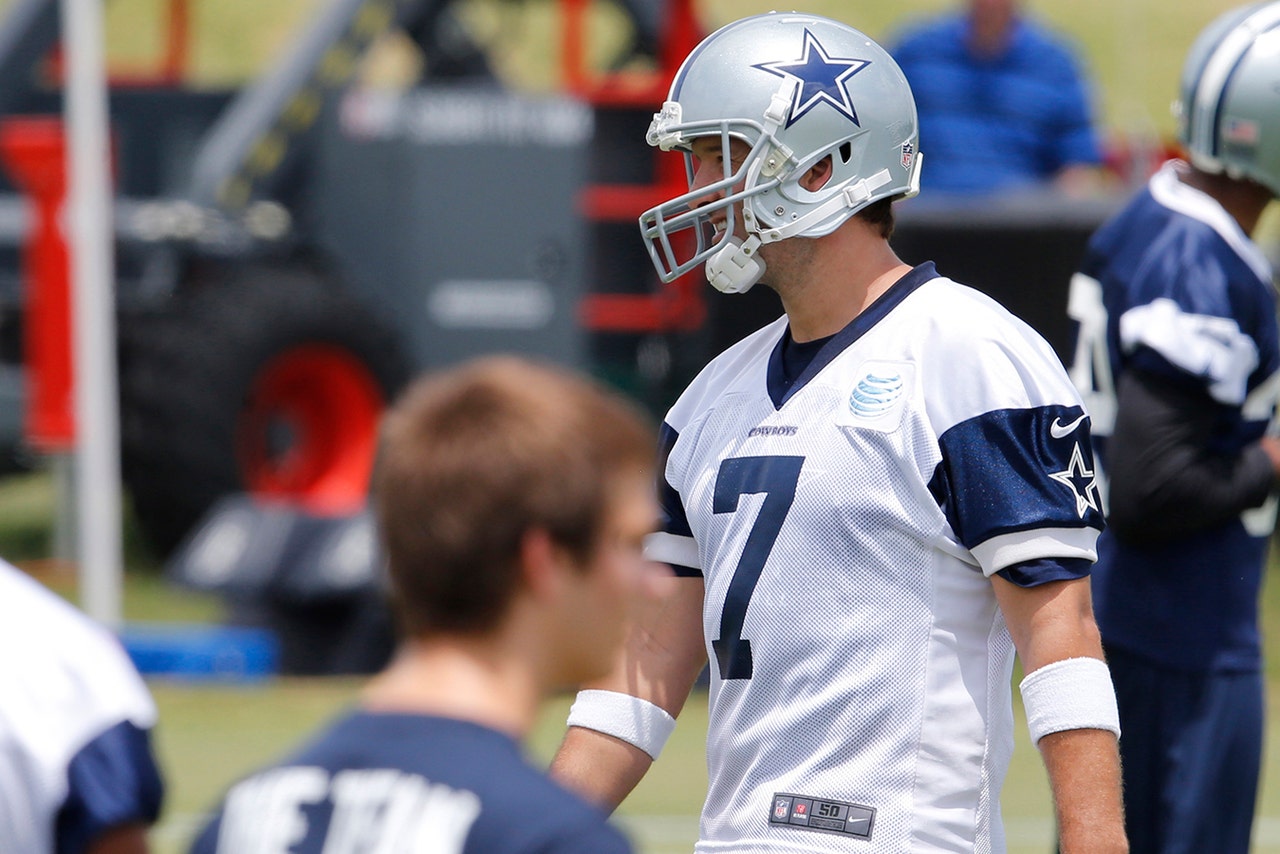 Due to past surgeries, Dallas Cowboys quarterback Tony Romo hadn't participated in the Cowboys' offseason program since 2012. Fully healthy for the first time in several years, Romo did not miss a single practice during the Cowboys' OTAs and mini-camp.
Cowboys owner Jerry Jones is impressed with what he's seen from Romo so far this offseason, but he refused to get greedy in his expectations for what's to come in 2015.
"I'll take the way he's been playing," Jones said, per ESPN. "I will take it and call it a day right now, if you'll give me the whole year like that. I wouldn't dare have higher expectation, other than I'd like to -- held the fumble, not fumble and beat Green Bay, or caught the pass. Other than that, we might have been sitting here talking about a dream season for Tony."
Jones was most impressed with how well Romo has been performing without his top wide receiver, Dez Bryant. Jones believes that the extra time with the rest of the wide receiver corps will benefit the offense in the long run.
"I'm pleased that he's able to with these receivers we've got, the makeup of our receivers out here, I'm really glad that they're getting to benefit from him throwing the ball to them," Jones said. "I think that was propitious that that timing happened. Because last year these young receivers wouldn't have had him throwing to them as much, at all. So we've been really able to evaluate a lot of these guys, with the loss of (Dwayne) Harris, that are going to have to be in here and get some more reps -- (Devin) Street in particularly, also (Terrance) Williams and certainly some of these college free agents. I think that's been the biggest plus of all, is to be able to look at those receivers in that light."
In 2014, Romo set career highs in completion percentage (69.9) and total QBR (82.75). If he can repeat that level of play over the course of a full season, the Cowboys are a strong bet to repeat as NFC East champions.
(h/t ESPN)
Photo Credit: Matthew Emmons/USA TODAY Sports 
---
---