National Football League
National Football League
Titans' Locker released from hospital
Published
Sep. 30, 2013 1:00 a.m. ET

Titans coach Mike Munchak says quarterback Jake Locker needs more tests on his injured hip and he doesn't know how long the QB will be out.
Still, Munchak is optimistic Locker will be back this season.
FOX Sports Insider Mike Garafolo reports that Locker will miss at least four weeks with a hip injury suffered in Sunday's 38-13 win over the Jets. The team is considering placing Locker — who was released from the hospital Monday after an overnight stay — on IR with designation to return.
Munchak said Monday that Locker will have another MRI exam Tuesday to diagnose the extent of the injury, giving the Titans a better idea of when he can return.
''He still has swelling so they don't want to speculate on terming what that means or how long and rehab and how long this all will take,'' Munchak said. ''He'll be MRI'd again tomorrow, then we'll have a better idea exactly what the time frame before he can actually play or get back on the field.''
Munchak said Locker sprained his right knee on the hit.
Ryan Fitzpatrick now will replace Locker in Sunday's game against Kansas City (4-0).
The coach did not rule out a fracture or dislocation until after the next tests. Munchak dismissed reports earlier Monday that Locker will miss at least a month, saying that determining the severity of an injury can be difficult early. He also said the Titans will announce how long Locker is out after Tuesday's tests.
''Then we'll have to make some decisions and see exactly where we're at,'' Munchak said.
Locker spent the night in the hospital after being injured early in the third quarter of a 38-13 win over the New York Jets. Locker was hit first by Muhammad Wilkerson and pinballed off Quinton Coples before grabbing at his hip as he went to the ground. Munchak said Locker couldn't pull out his foot with his hip caught in a kind of whiplash effect.
Munchak talked with NFL officials Monday about the hits.
''The first one was he dropped his helmet into him and unloaded on him, which you're supposed to pull back when you're late. The second one was totally unnecessary,'' Munchak said.
Locker was released from the hospital Monday morning and had treatment at the Titans' headquarters before going home.
''I want to thank everyone for their thoughts and prayers over the last 24 hours,'' Locker said in a statement released by the team. ''I am going to work as hard as I can to get back as soon as I can. I believe in this team and will do whatever I can to help us win in the meantime.''
---
---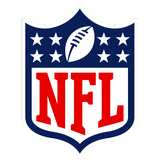 Get more from National Football League
Follow your favorites to get information about games, news and more
---