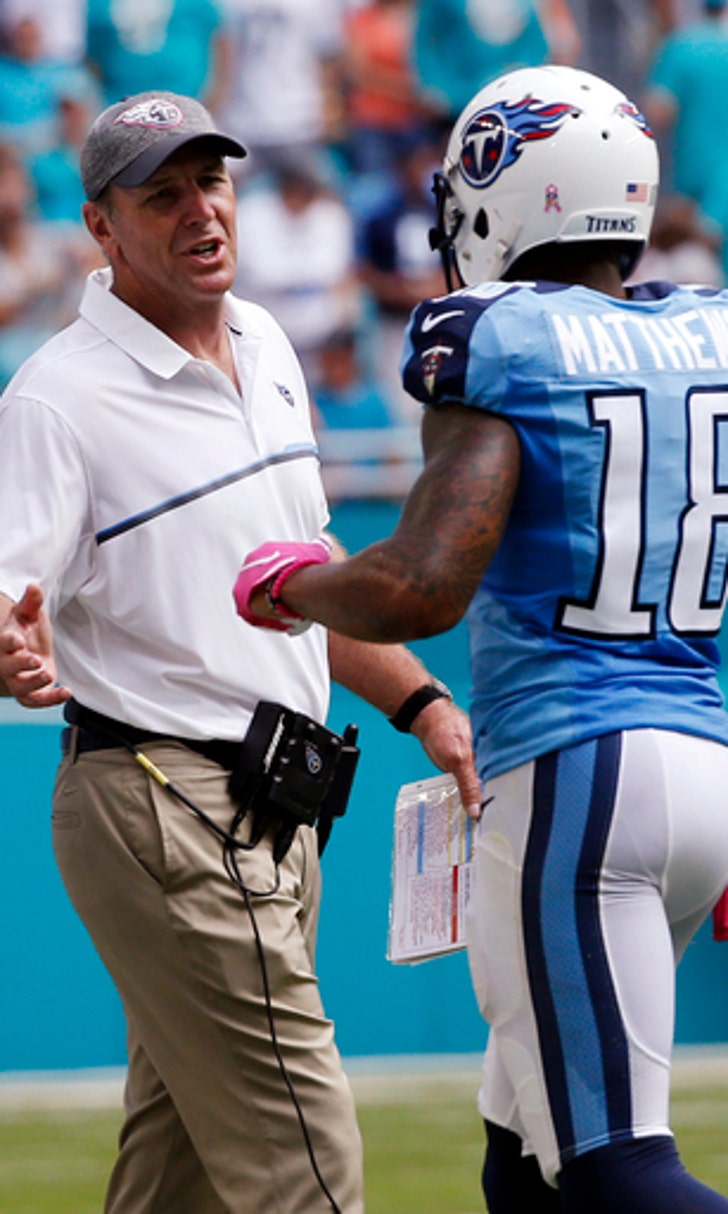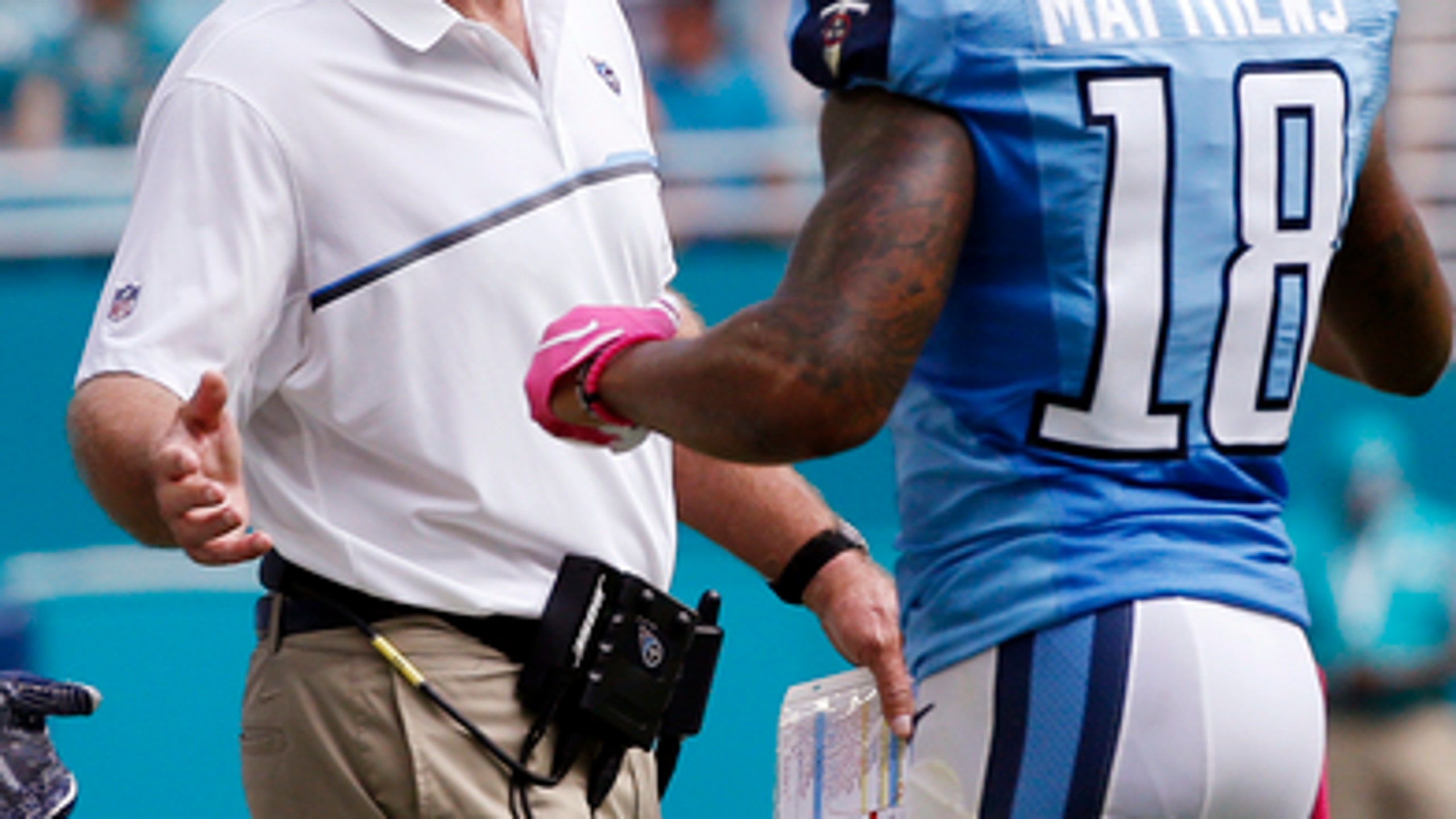 Titans hope homestand starts 1st winning streak since '13
BY foxsports • October 10, 2016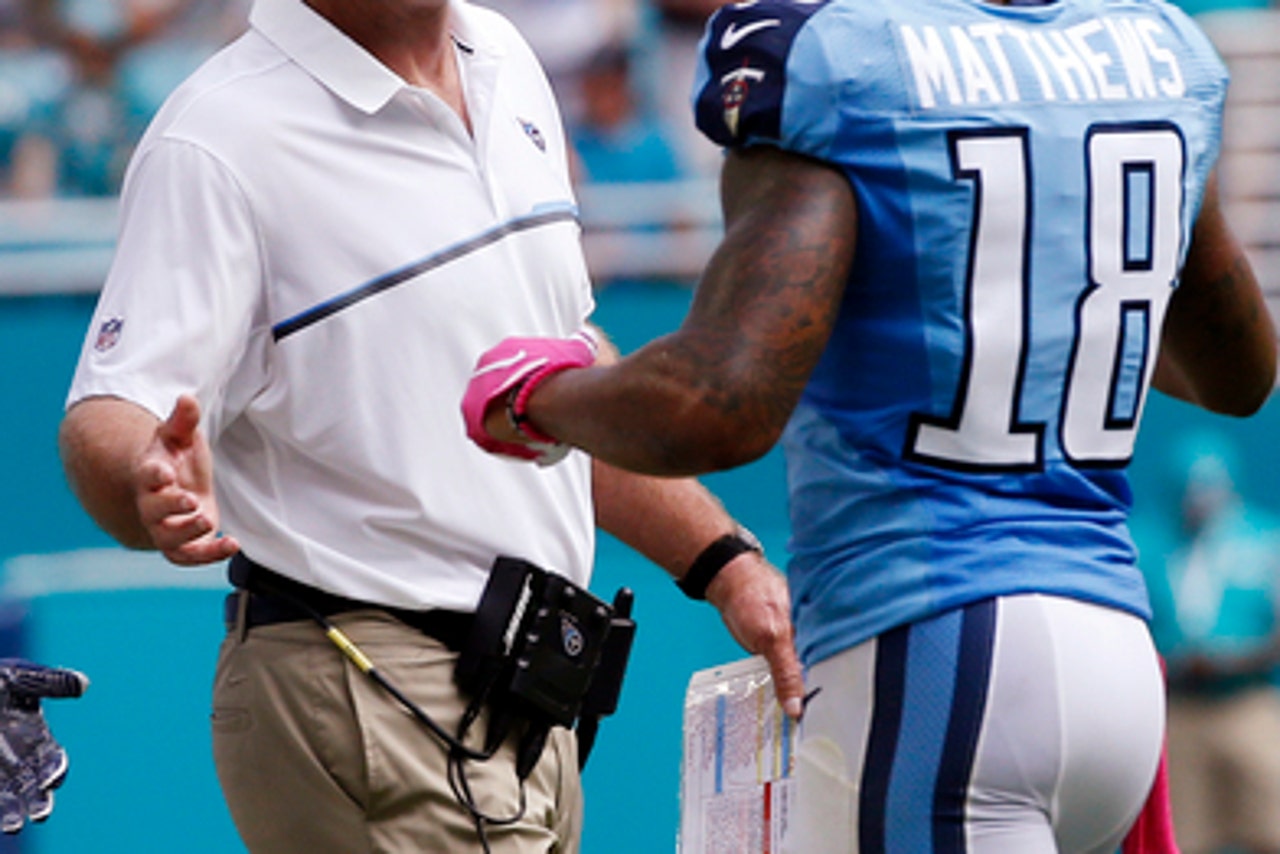 NASHVILLE, Tenn. (AP) The Tennessee Titans believe they are ready to make a stand on their home field.
Finally.
For a franchise that's gone a measly 2-16 at home since the end of the 2013 season, the Titans' best chance at a decent season may rest on a three-game homestand that starts Sunday against the winless Cleveland Browns.
''It's huge because as you guys know, our stands, they get a little empty toward the end of the fourth quarter usually when we're losing,'' defensive lineman Karl Klug said Monday. ''None of us really like that, but rightfully so. We aren't giving the fans much to cheer about. We're going to have to change things.''
A combined 5-27 overall the past two seasons, the Titans have beaten only Jacksonville in Nashville during that stretch and already have lost their first two home games to start this season. Now they're coming off a second straight road game by routing Miami 30-17 in a way the Titans believe is the formula to winning under coach Mike Mularkey.
Tennessee ran for 235 yards, Marcus Mariota threw for three touchdowns and had his first game this season without an interception, and the defense had six sacks and two interceptions. DeMarco Murray leads the AFC and is second in the NFL with 461 yards rushing, while linebacker Brian Orakpo is tied for third in the league with six sacks already.
Still, this franchise hasn't strung together consecutive wins since the end of the 2013 season. It's been such a long stretch that defensive lineman Jurrell Casey couldn't recall when Tennessee last won back-to-back games, though tight end Delanie Walker remembered the occasion happening in his first season with the Titans.
Casey said this homestand offers a huge opportunity.
''This is definitely going to be a momentum kicker,'' Casey said. ''And if we don't improve from this, then we're just going in the opposite direction and we're not looking forward to that. I think our guys are going to take this under our belt, and we're going to run with it. We've got the right mindset of the group of guys in this building to make sure we make it happen.''
Cornerback Jason McCourty said the NFL is about putting together streaks.
''It's not about win a game, lose a game, win a game,'' McCourty said.
Tennessee's schedule provides an opportunity to build some momentum.
The Titans' three losses have come against teams with a combined 12-3 record. The next three opponents are 3-11, with Indianapolis (2-3) and Jacksonville (1-3) following Cleveland. Of the Titans' remaining 11 games, only three teams have winning records.
''That's our main focus ...,'' Walker said. ''We want to win out in the second quarter. That's all we're thinking about. We got one win, now we got three home games, and I think it's a great opportunity to get wins at home.''
Mularkey is trying to keep the Titans focused only on the Browns (0-5), a team that has beaten Tennessee each of the past two seasons. He said there's no way the Titans will look past Cleveland.
''It has to start somewhere,'' Mularkey said. ''Our first opponent's Cleveland on Sunday, and that's all we're going to lock into.''
NOTES: Mularkey said SS Da'Norris Searcy (ankle) and CB Cody Riggs (hamstring) should return to practice this week.
---
Online:
AP NFL website: www.pro32.ap.org and AP NFL Twitter feed: https://twitter.com/AP-NFL
Follow Teresa M. Walker at www.twitter.com/teresamwalker
---
---