National Football League
National Football League
Titans embrace playoff talk to start homestand
Published
Dec. 13, 2009 9:33 p.m. ET

The Tennessee Titans originally hoped to use their three-game homestand in December to position themselves in the AFC playoff race.
Their 0-6 start ruined that.
Not that the Titans have given up hope, not with coach Jeff Fisher embracing their very faint postseason hopes as motivation.
``Despite what everybody else is saying, we don't have an asterisk by our name right now as being eliminated. So, we're just going to keep playing,'' Fisher said.
That starts Sunday when St. Louis (1-11) visits Nashville in its first visit here since these franchises played a game in 1999 that wound up a preview of that season's Super Bowl, won by the Rams. The Titans (5-7) aren't happy coming off a 27-17 loss at Indianapolis that ended their hopes of streaking to the finish with 10 straight wins, so they've readjusted their goals.
``We're talking playoff talk now because it's that time of year,'' Titans linebacker Keith Bulluck said. ``The first two months of the season around here no one even thought that word would come up with any significance. ... We still have an opportunity to win nine out of 10 games. I think that's a great turnaround for an 0-6 start.''
It couldn't be more different for Tennessee from a year ago, when the Titans wrapped up the AFC's No. 1 seed in December. Now five teams stand between the Titans and the AFC's last wild-card berth, with Tennessee two games back in the loss column.
Still, it's not the hole the Titans found themselves in at 0-6.
``The only thing we can control is what we do and what happens this week,'' Titans defensive end Kyle Vanden Bosch said. ``The scenario if we don't win all of our last games, it's not possible. All we can do is go out and try to win this one.''
Winning more than one game is the goal for the rebuilding Rams under first-year coach Steve Spagnuolo. Their lone win came Nov. 1 in Detroit, and they've lost four straight since.
``Their spirits are up,'' Spagnuolo said. ``They're battling through. It's not easy. I think in a lot of ways it's harder for them than the coaching staff.''
Injuries have hit the Rams hard, with safety Oshiomogho Atogwe, their second-leading tackler, placed on injured reserve Wednesday. Kyle Boller, who has started the past two games at quarterback with Marc Bulger out, also has a sore thigh, and Steven Jackson, the NFC's leading rusher with 1,232 yards, hasn't been able to practice because of his aching back.
Jackson has been the lone threat for an offense that hasn't scored a touchdown in four games this season and is coming off a 17-9 loss at Chicago. He insists the Rams aren't coming to Nashville to play spoiler.
``We have not written off this year. Although our record reflects that we won't be in the postseason, we're not approaching these last four games or this game as a cruise game,'' Jackson said.
This game features the NFL's top two rushers, with Jackson second only to Tennessee's Chris Johnson, who has more yards (1,509) on 22 fewer carries than Jackson.
Johnson is looking for his eighth straight game with 100 yards rushing or better, which would give him the franchise record he currently shares with Hall of Famer Earl Campbell with seven consecutive performances all to himself. He also needs only 151 yards from scrimmage to pass Campbell's team mark of 1,981 yards in 1980.
St. Louis is giving up 146.2 yards rushing per game, and Johnson is averaging 138 yards in his last three games against NFC opponents. Defending the run is the one thing the Titans have done well this season, ranking eighth in the NFL, allowing 100.3 yards per game.
``I think it will be exciting for people to watch, two of the premier backs in the league,'' Spagnuolo said. ``I know we're defending one, and I'm feeling comfortable that we have one that we're working with.''
The Titans also have Vince Young, who is 4-1 since his return to the starting role. Spagnuolo said people talk so much of Young's ability to run, while he has been impressed with how he throws the ball as well.
``I'm watching film the other day, and he just kind of flicks it out there, and before you know it's down 45, 60-70 yards downfield. We always knew he was a great football player, and he's surfacing now,'' Spagnuolo said.
Only New England has had a better winning percentage than Tennessee since 2006 in interconference games, with a 14-1 record compared to the Titans' 12-2 mark. The Titans have won seven straight against NFC opponents.
Titans receiver Nate Washington, who dropped a pass last week that could've been a touchdown, said the players know this game is a major test.
``We know the possibility of what could happen. I don't think anybody's going to let that happen,'' he said.
---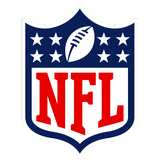 Get more from National Football League
Follow your favorites to get information about games, news and more
---