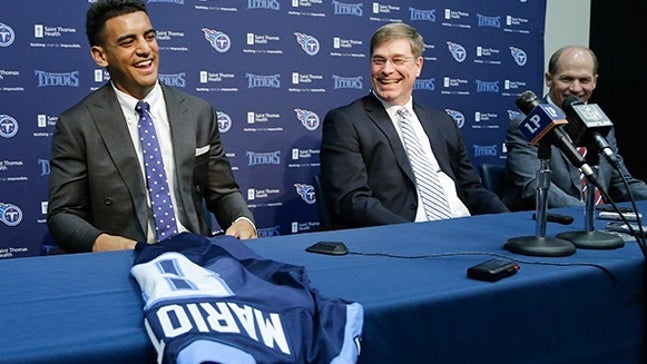 Titans already tailoring offense to suit Mariota's strengths
Published
May. 5, 2015 3:30 p.m. ET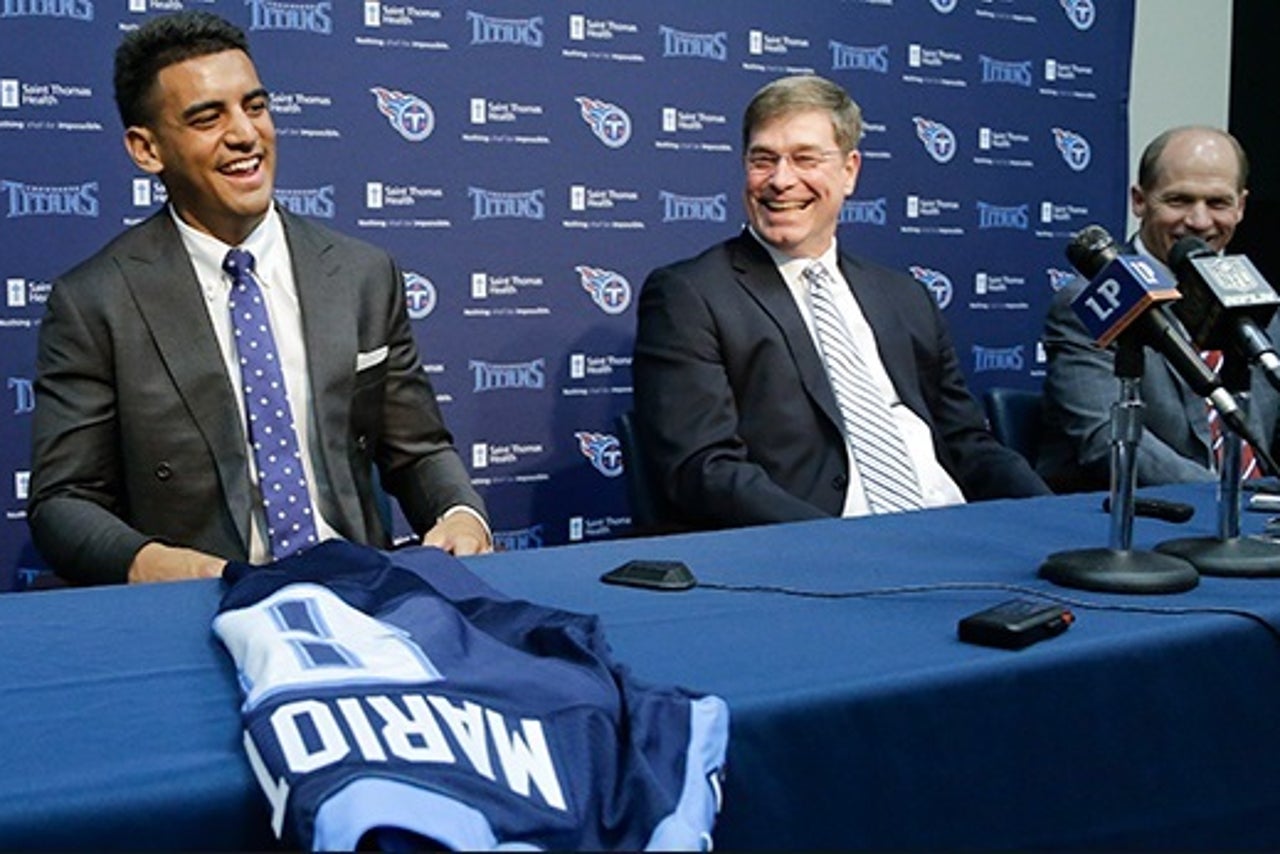 By Jesse Reed
The Tennessee Titans don't appear to have any plans on making it a two-way quarterback battle between Zach Mettenberger and No. 2 overall pick Marcus Mariota. The team has been getting prepared for a Mariota-led offense for months, according to general manager Ruston Webster.
Webster conveyed this information during an interview with NFL Network's Path to the Draft:
"Our coaches have been working on a plan for quite some time now for Marcus," Webster said. "Really to adapting our offense to his skill set — he has a special skill set. There's really not much he can't do from a physical standpoint and he's very bright. That combination is going to allow him to do his own adapting to the NFL game but our coaches have worked very hard on coming up with a system within our system for Marcus. I think it will work well."
While this isn't exactly shocking news, considering head coach Ken Whisenhunt's recent comments about Mariota as the team's presumptive starter heading into 2015, it does provide a glimpse into the team's thinking this past winter.
While most of the sporting universe was convinced the Titans were serious about trading out of the No. 2 spot, it's clear now most of that was a big smokescreen.
Obviously, Webster and the Titans would have been hard-pressed to turn down a trade offer that included three first-round picks like the deal St. Louis landed when Washington traded for Robert Griffin III. That said, it's just as clear now this team has been enamored with Mariota for months, as the previous comments show.
What is interesting is the team doesn't appear to be completely on board with this whole process. Mettenberger and some of his teammates reportedly see him as the team's starter, and it will be fascinating to see if the locker room ends up divided this summer.
Mariota was the best quarterback in college football by the numbers the past two years, statistically speaking, racking up 73 passing touchdowns with just eight interceptions. He isn't familiar with traditional pro sets, spending almost all his time operating out of the shotgun at Oregon, but his production and intelligence is off-the-charts phenomenal.
If the Titans are serious about getting Mariota on the field as the starter from Day 1, then you can expect Tennessee's offense to look a lot different in 2015 than it did a year ago. Based on last year's abysmal offensive totals, that may not be such a bad thing.
More from Sportsnaut:
---
---