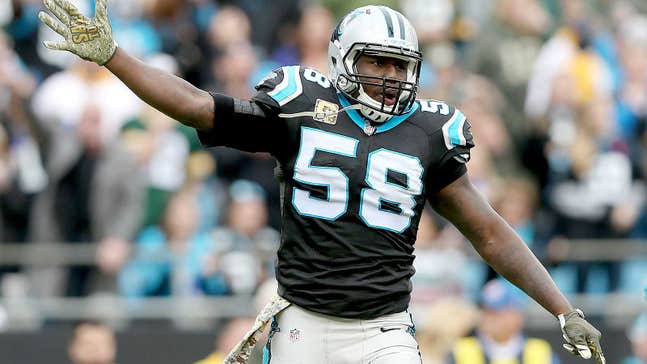 Thomas Davis gets a nice gift after Warriors vs. Hornets game
Published
Dec. 2, 2015 10:50 p.m. ET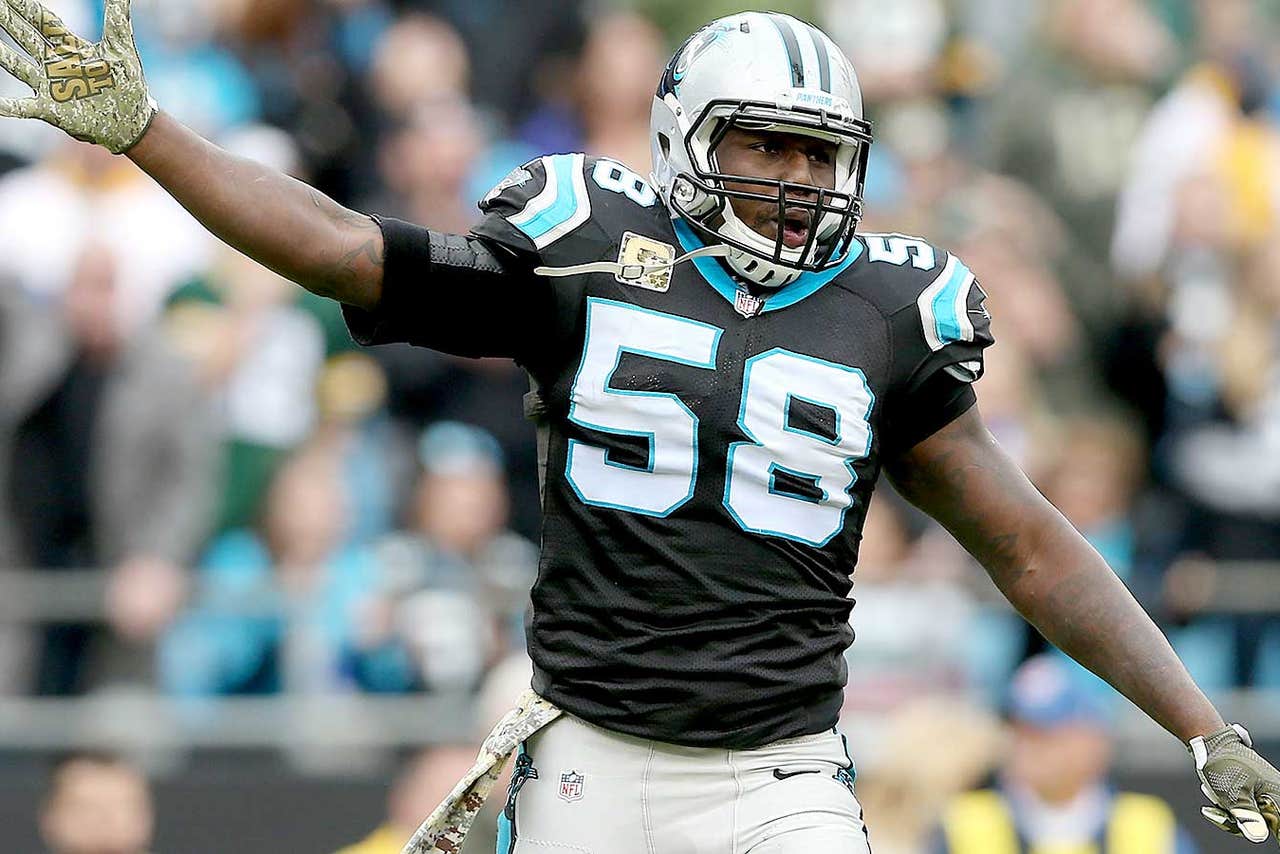 Multiple players from the Carolina Panthers may have made the trip to see the Golden State Warriors and big-time Panthers fan Stephen Curry take on their hometown Charlotte Hornets.
While the Warriors rolled to a 116-99 victory over the Hornets, it didn't mean that a few players didn't get the chance to hang out with Curry after the game. One of those players was Thomas Davis, and as Joseph Person of The Charlotte Observer reports, Davis got a nice present as well.
Doesn't get much cooler than that, and it's probably a bit of a nice payback, after Ron Rivera gave Curry a customized jersey for his birthday earlier this year, per Kyle Newport of Bleacher Report.
---
---