National Football League
National Football League
The run isn't sexy, but it's imperative
Published
Oct. 4, 2011 1:00 a.m. ET

I like Rex Ryan. Really, I do. He's good for the Jets. He's good for football. Let him talk all he wants. It's about time the NFL had a coach whose mouth matched his girth.
But his real conceit — not to mention the prima facie evidence that Roger Goodell's people aren't doing nearly enough to drug-test coaches — isn't declaring the Jets as front-runners for the Super Bowl. Rather, it's expecting the Jets to go to the Super Bowl with this dog-ass excuse for a running game.
It's not just Ryan and the Jets, either. The league hasn't become merely pass-happy. Coaches and coordinators have somehow accepted the idea that the running game itself is archaic. Now I'll concede that its language is archaic. From Vince Lombardi's Power Sweep to Bill Parcells' Smashmouth brand to Ryan's erstwhile ideal, the Ground and Pound, they're all euphemisms for "three yards and a cloud of dust." That's not what you envision in this, the Joystick Era, in which flesh and blood players are supposed to move like computer-generated protagonists in a "Madden" video game.
Yes, the game has changed. Indeed, running backs seem more expendable than ever. But it's still football. Now as ever: You can't win if you can't run.
Consider Sunday in evidence. There were 15 games. By my math, the team that ran for more yards won 11 of them.
Yes, the Cardinals lost to the Giants despite outrushing them. But if not for a gift call on a 19-yard completion late in the game — "We got a break on that one," conceded Eli Manning — Arizona would've won.
Denver outrushed Green Bay by 8 yards. But the gap between those teams is such that one shouldn't make too much of it. I mean, who cares if Willis McGahee runs for 103 yards? The score was 42-17 after three quarters.
Then, the two final anomalies: Detroit over Dallas and the Chiefs over the Vikings. I would suggest that these outcomes had as much to do with the star-crossed karmas of the losing quarterbacks — Donovan McNabb and Tony Romo — as any other factor. Then again, if Romo had any kind of running game, he wouldn't have to be throwing interceptions with a big second-half lead.
Every other game served as proof of the can't-run-can't-win theorem. Start with the Bears over the Panthers. Cam Newton put up another 374 yards. Great story. But do you really want a rookie — any rookie — throwing 46 times? No, you'd rather tell Mike Martz to put away his run-n-shoot fantasy playbook. Matt Forte — remember him? — ran for 205 yards, and Jay Cutler had to put it up only 17 times. It was as if the Bears finally remembered what they're supposed to be.
Forte wasn't alone. The Texans beat the Steelers because Arian Foster ran for 155 yards. Frank Gore — another "remember him?" guy — ran for 127 yards as the Niners beat the Eagles. Michael Vick threw 46 times, as if Andy Reid had stolen Martz's playbook. Call it another "4-6" defense. And while everybody wants to know what's wrong with the NFL's prematurely christened Dream Team, here you go, simple: LeSean McCoy and Ronnie Brown combined for 33 yards rushing.
Elsewhere, Washington beat St. Louis, with Ryan Torain running for 135 yards, and the Bengals upset Buffalo. No surprise in Cincinnati. The Bengals seem to win whenever Cedric Benson manages to gain 100 yards.
Miami is winless because, in large measure, Reggie Bush just can't run. Ricky Williams was a much more efficient back.
As for the Patriots, there's an understandable temptation to focus on Tom Brady at the expense of everything else. It's worth noting — and, yes, the quarterback has something to do with it — that BenJarvus Green-Ellis and rookie Stevan Ridley together ran 172 yards. New England also kept Oakland's Darren McFadden in check, allowing him a manageable 75 yards.
Which brings me back to Rex Ryan's squad. The Jets play the Patriots in Foxborough next week. It's only October, but the hype will feel as dense as December. Still, at 2-2, I just can't see what the Jets have done to warrant such grand hopes.
Sunday night's broadcasters would have had you believe that the Jets' loss to the Ravens was all about the injury to New York's all-pro center, Nick Mangold. Please. Stop.
Mangold isn't the reason Shonn Greene gained 23 yards on 10 carries. Greene rumbled for 26 yards (also on 10 carries) when the Jets beat Dallas (or, more accurately, the Cowboys beat themselves). He's averaging 39 yards a game. He could do that when he ran in a tandem with Thomas Jones and Leon Washington. But now he's the featured back.
No one knows this better than the GQ model charged with winning a Super Bowl for Ryan. Without a running game, it's Mark Sanchez who'll be ground and pounded.
---
---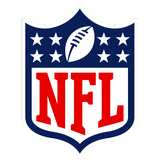 Get more from National Football League
Follow your favorites to get information about games, news and more
---