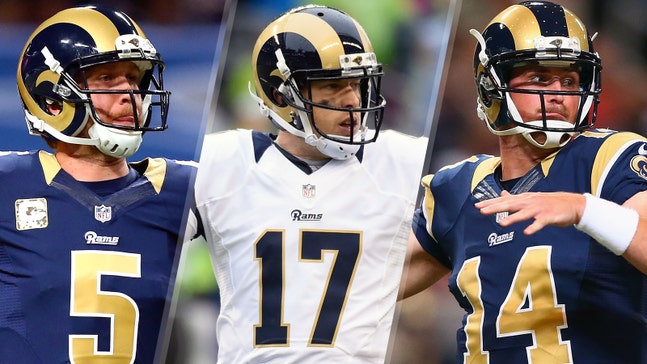 The Rams named their Week 1 starting QB almost six months early
Published
Mar. 21, 2016 11:36 a.m. ET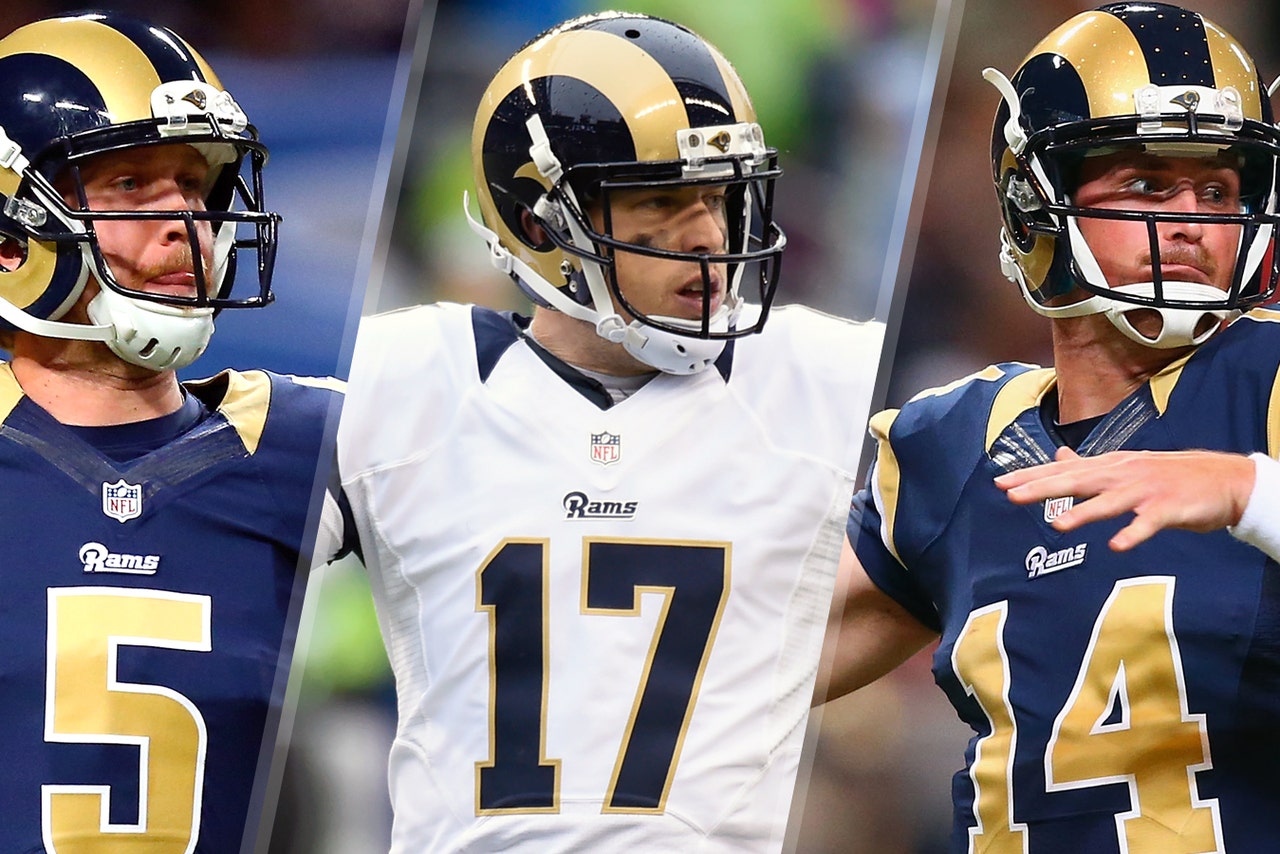 The Rams may be in a new city this fall, but they will start the season with the same old quarterback problems.
For some reason, general manager Les Snead felt the need Monday – almost six months before Week 1 – to declare on NFL Network that Case Keenum will be Los Angeles' starting quarterback "at the beginning of the season."
The last time we heard from Snead on the Rams' lackluster QB situation was two months ago at the Senior Bowl – when he said Keenum, Sean Mannion and last year's Week 1 starter Nick Foles would stage an offseason battle for the starting job.
"If I learned one thing last year, we should have let the quarterbacks have a competition from the start and the best man win instead of just passing the torch to Nick," Snead told FOX Sports' Alex Marvez at the time.
Now he, and presumably coach Jeff Fisher, seem willing to hand the job outright to Keenum, who was 3-2 as a starter last season but seems to be anything but a long-term solution. Foles, who arrived in a trade for 2010 overall No. 1 draft pick Sam Bradford before last season, went 4-7 with seven TDs and 10 interceptions. Mannion, the team's 2015 third-round pick, has thrown only seven NFL passes.
It's a situation that almost begs for Los Angeles to draft a QB at No. 15 overall, but for now Snead and the Rams seem to be putting a lot of confidence in a player who lost his first eight games as an NFL starter with the Texans in 2013. Especially when he already said that not having an offseason quarterback competition would be a mistake.
---
---