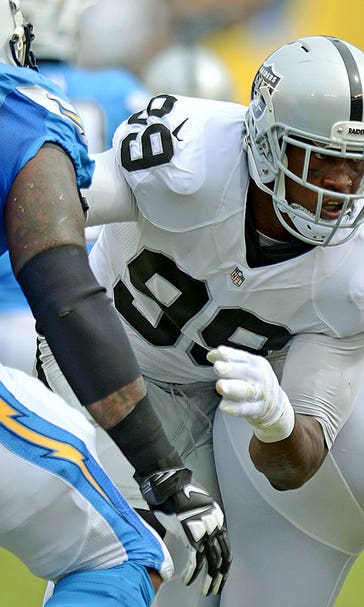 The Raiders look at Aldon Smith and see their defensive future
October 28, 2015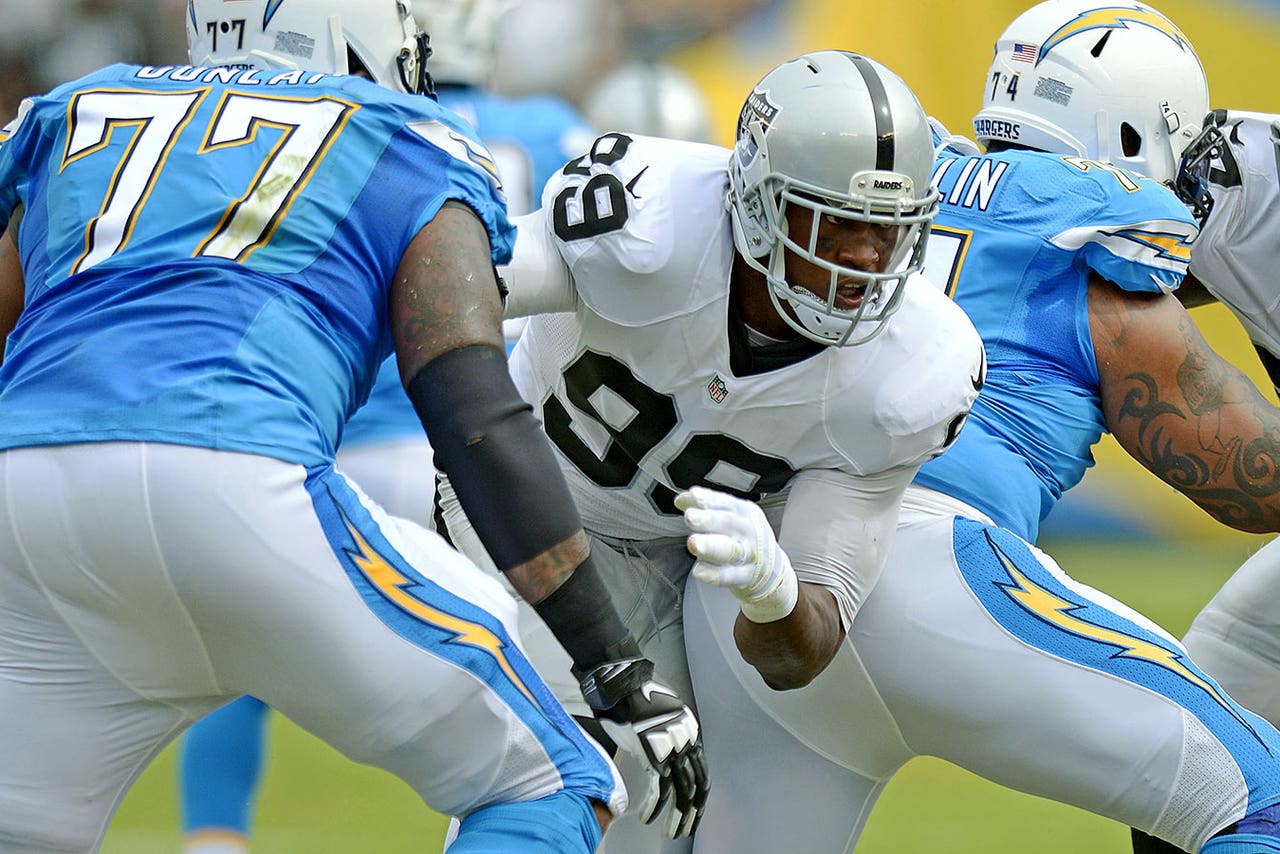 Aldon Smith has kept a low profile since swapping Bay Area teams this season.
The Raiders hope Smith can keep it up. They have big plans for the pass-rusher extending far beyond this season.
"When we decided we were going to go after him, we wanted to let him join the family and help him in any kind of way we can," general manager Reggie McKenzie told reporters. "That's what we're doing."
Smith's pass-rushing prowess was too good for McKenzie to leave on the open market. But he's backed the addition up with deep team support for the troubled ex-49ers star.
His numbers could soon swell. Across from Khalil Mack, Smith has 18 tackles, one-and-a-half sacks and three passes defensed through six games. That's a solid-to-spectacular basis for the future of the Raiders' defense.
Said McKenzie: "Aldon's splash plays, his explosive plays, are going to come. We're good with Aldon."
---
---