National Football League
National Football League
The quarterback debate rages: Manning or Brady?
Published
Nov. 20, 2010 5:03 a.m. ET

The star quarterback breaks the huddle and instantly reads the defense. He threads passes into the tiniest openings. He wins Super Bowls and MVP awards.
Tom Brady? Peyton Manning?
How about both?
One of the greatest quarterback rivalries in NFL history resumes Sunday when the New England Patriots and Indianapolis Colts meet for the eighth straight season. Typically, both teams are in first place.
''At one point, they said Tom was the best quarterback. Now they say Peyton's the best quarterback,'' Patriots wide receiver Deion Branch said. ''I don't know.''
In 2004, Manning set an NFL record with 49 touchdown passes. Three years later, Brady broke it with 50.
Brady won three Super Bowls and was voted MVP in the first two, played in 2002 and 2004. Three years later, Manning won the championship and the MVP award for the game.
Manning was chosen the regular-season MVP twice before Brady got the honor in 2007. Then Manning took the next two, giving him an unprecedented four.
Another similarity: neither dwells on those individual awards.
''I don't really think a whole lot about it in the middle of the following season,'' Manning said. ''I've always accepted those just on the behalf of my teammates and my coaches who have just given me great help throughout my career. I've always kind of considered them to be team awards.''
Your turn, Mr. Brady:
''I don't think about it much,'' he said. ''It's been a long time since an MVP's team has won the Super Bowl. For one reason or another, it has never really translated into team success. I think, ultimately, that's what this game is about. When you subscribe to a team game, you subscribe to the team goals and that's trying to win a Super Bowl.''
Kurt Warner is the most recent regular-season MVP to win a Super Bowl and that game was played in 2000. But of the 10 Super Bowls played in the '90s, six of the winners had regular-season MVPs.
So a superior leader does have a major influence on his team's success. Manning and Brady are two of the best.
''He's the captain of the whole offense,'' Patriots linebacker Rob Ninkovich said of Manning. ''He knows exactly what's going on.''
Whether they're on the field or the bench, the close-cropped Manning and the shaggy-haired Brady can be vocal with their offensive teammates.
Brady, apparently upset with mistakes or missed assignments, was very animated on the sideline in addressing them at one point in last Sunday's 39-26 win over the Pittsburgh Steelers.
''It wasn't as bad as it looked,'' Branch said with a smile. ''His hair flying everywhere threw everybody off. That's what you expect out of your leader. He's vocal when he needs to be and then, at most times, when he doesn't need to say anything he doesn't.''
On Sunday, Brady can tie Brett Favre's NFL record of 25 straight wins in regular-season starts at home. Manning can lead the Colts to their fifth win in six games.
So who's better?
''I have a lot of respect for Peyton Manning. I think he's a tremendous quarterback,'' Patriots coach Bill Belichick said, ''but there's no quarterback I'd rather have than Tom Brady.''
Manning and Brady have dealt with injuries to key offensive players. Yet the Patriots (7-2) are tied for the NFL's best record and share the AFC East lead with the New York Jets. The Colts (6-3) lead the AFC South.
Brady is the NFL's fourth-ranked quarterback with 17 touchdown passes and four interceptions despite losing two running backs: Kevin Faulk for the season in the third game and Fred Taylor for the past six games.
Manning is third in the league with 296 yards passing per game and has thrown 16 touchdowns and four interceptions. His list of injuries is longer: tight end Dallas Clark for the season after six games; wide receiver Anthony Gonzalez, done after playing two games; running back Joseph Addai, sidelined for the past three; and wide receiver Austin Collie, out for the past two.
But Collie participated fully in practice Thursday while Addai practiced in a limited capacity.
When inexperienced backups must step up, Manning is a valuable helper.
''We do have a good core of veteran players and the transfer of information from one to another is key,'' Colts coach Jim Caldwell said. ''Certainly Peyton does that. He does a great job of bringing those guys along.''
Third-year tight end Jacob Tamme has 24 catches as Clark's replacement, and Mike Hart ran for a career-high 84 yards in one game that Addai missed.
But for both teams, it all starts with the quarterbacks. And, quite often, it finishes in the end zone.
''It's not going to be a 7-3 game,'' Brady said, ''just because you know they have offensive firepower. We've proven we can move the ball against these guys, and I think they don't mind giving up yards. They don't want to give up points.''
The Colts are 5-1 in their last six games against the Patriots, outscoring them by an average of 30-25. The Patriots won the six previous matchups by an average score of 32-17.
''It's always been a real challenge when you're playing against Tom and his teams,'' Manning said. ''You know you're going to have to score points because he's going to be able to put up points.''
Brady is coming off an exceptional performance, completing 30 of 45 passes for 350 yards, three touchdowns and no interceptions against Pittsburgh. Manning wasn't as dominant in a 23-17 win over Cincinnati, going 20 for 36 for a season-low 185 yards with no touchdowns or interceptions.
Still, ''I love watching him,'' Brady said.
''There have been some great games between the Colts and the Patriots during this past decade, and Tom and I have been the quarterbacks. It's been an intense rivalry,'' Manning said. ''It's really hard for me just in the middle of the 2010 season to think about too much of the history.''
On Sunday, the focus for both will be on beating the opponent's defense. Once they're retired - and that probably won't be for a long time - they can reflect on the rivalry.
But might the quarterback matchup between Manning and Brady, opponents in 11 games over the past decade, be the greatest ever?
''I don't know,'' Belichick said. ''I'll leave that to you experts.''
---
---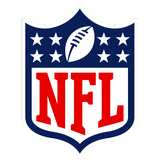 Get more from National Football League
Follow your favorites to get information about games, news and more
---