The Cowboys are playing with fire in the secondary, and it'll make or break their defense
BY Cameron DaSilva • June 3, 2017
The Dallas Cowboys finished 26th in the league in passing yards allowed last season, surrendering a total of 4,167 yards through the air. It was by far the weakest spot not only on defense but on the team as a whole.

Quarterbacks completed an astounding 67.1 percent of their passes against the Cowboys – second highest in the NFL – with a passer rating of 94.1, largely thanks to Dallas' lack of interceptions (nine).

No one in Dallas would say the secondary was particularly strong, or dominant by any means. In fact, players were well aware of the team's need to improve. That looked like a tall task just a few months ago when Morris Claiborne, Brandon Carr, Barry Church and J.J. Wilcox all left in free agency.

Those four departures left the Cowboys with two returning starters in the secondary: Byron Jones and Orlando Scandrick. That was a huge problem until the team addressed it in the draft and in free agency.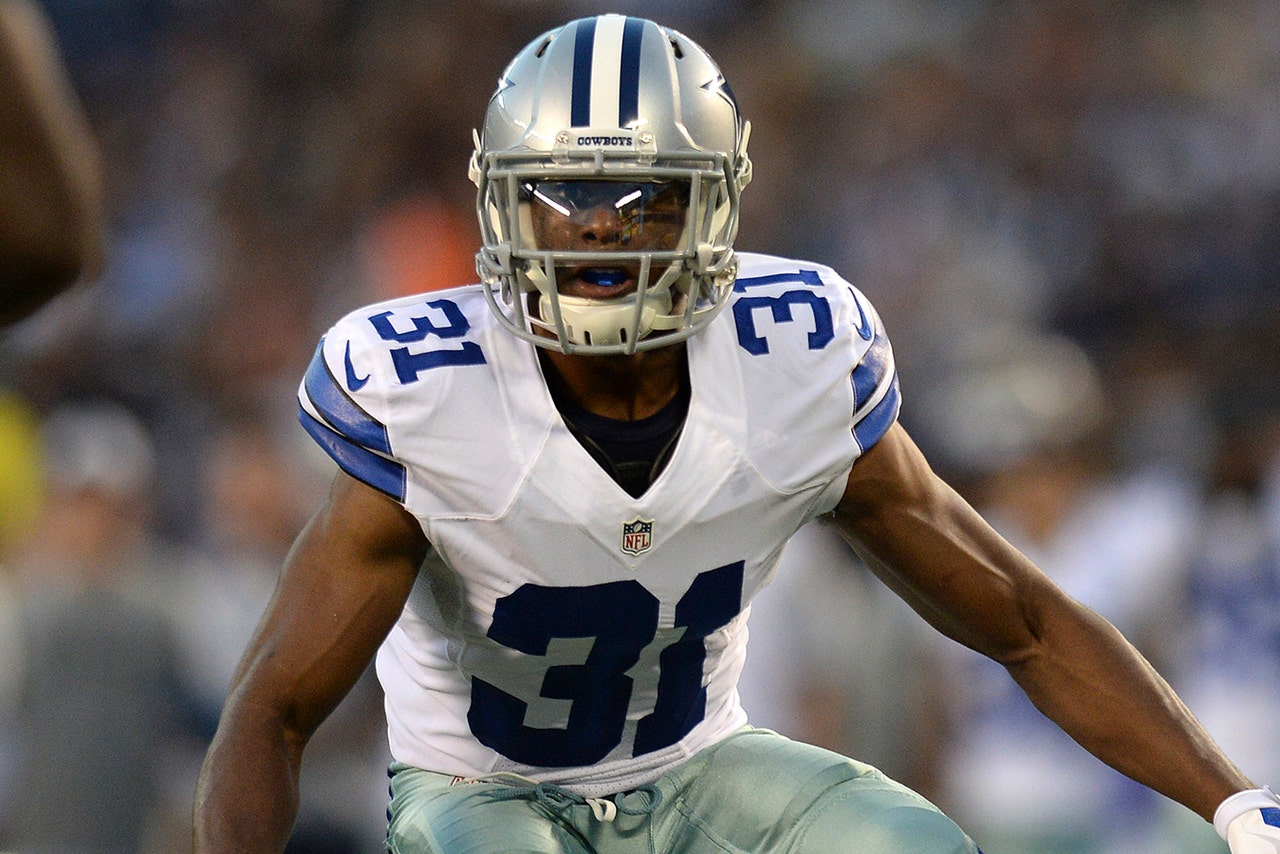 Dallas drafted Chidobe Awuzie in the second round and Jourdan Lewis in the third, then stole safety Xavier Woods in the sixth. The Cowboys also signed Nolan Carroll to a three-year, $10 million contract with just $3 million guaranteed – a guarded, calculated move for a cornerback-deprived team.

All four new arrivals have a chance to start in Week 1, but Jerry Jones and his staff are playing with fire in the secondary, and it's going to make or break the defense. There's a great deal of talent – more so than in 2016 – but there's also far more uncertainty among the defensive backs.

You can put in permanent marker that Byron Jones will be one starting safety. You can mark down in pen that Anthony Brown, a standout sixth-round pick from last year, will be a starter at corner -- at least in nickel packages. That leaves three open spots Dallas needs to fill, seeing as its base defense features five defensive backs for the most part.

Lewis is still facing a misdemeanor charge for domestic violence, stemming from an incident back in March. His trial date is set for July 10, which is when Dallas should get some clarity on his status going forward. Cowboys executive VP Stephen Jones is confident Lewis will be cleared, but there are no guarantees that'll happen.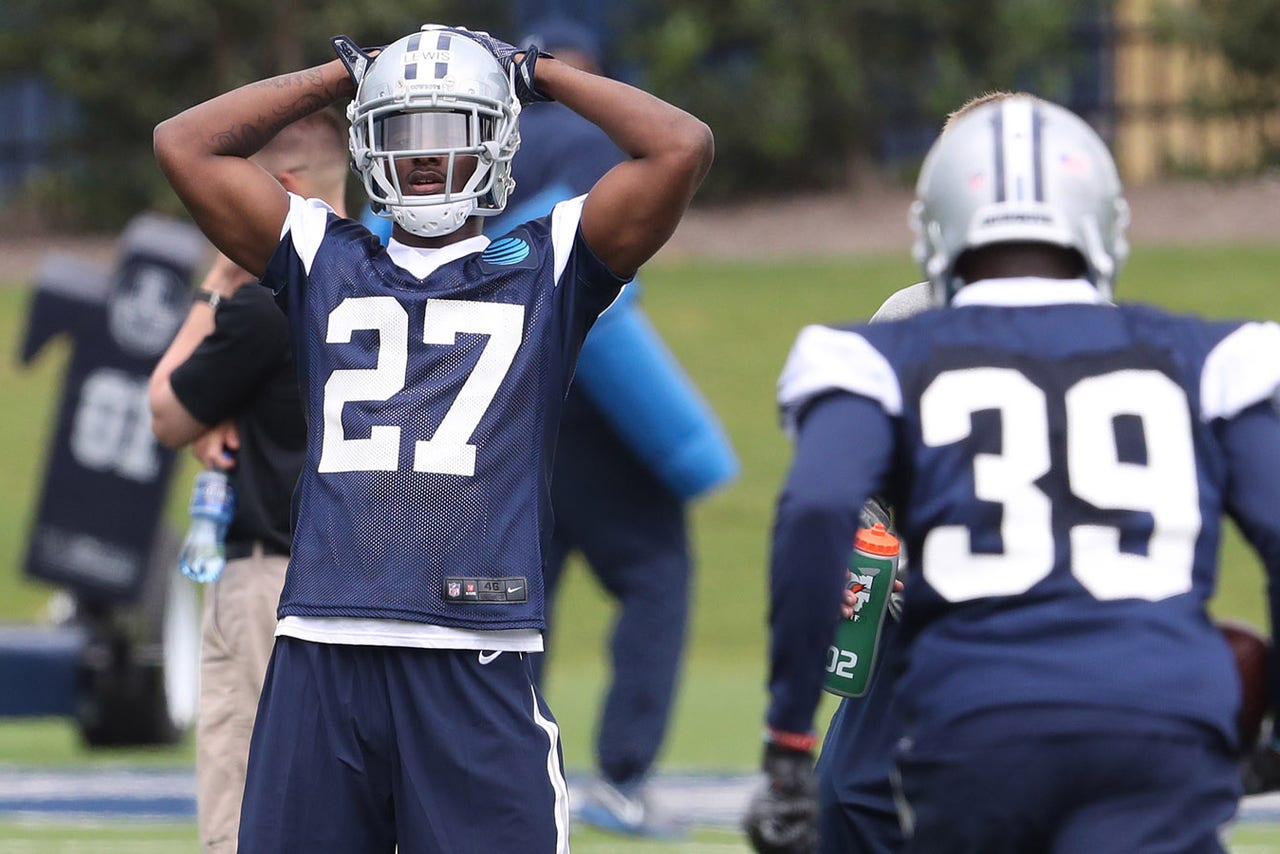 Carroll, a savvy veteran who's been in the NFL for seven years, was just arrested and charged with a DWI in the past week after leaving his own "welcome to Dallas" party. The Cowboys haven't taken any action in response to his mistake, but he's no longer a lock to make the final roster.

Scandrick is a talented player when healthy, but Dallas reportedly floated the idea of trading him on draft night, so the team doesn't seem committed to him. Regardless, he's missed 20 games the past two years, including all of 2015 due to a knee injury. He hasn't always been injury-prone, but he's also not the most durable corner.

With Carr out of the picture, the Cowboys lost a guy who they unequivocally knew would be on the field each and every week. His play may not have been difference-making, and he had only seven interceptions in five years, but he didn't miss a single game and never has in his career. That sort of consistency is something Dallas will miss.

Again, the Cowboys are more talented in the secondary this season than they were in 2016 – there's very little doubt about that. Carr was unspectacular, Claiborne was hardly ever on the field, Wilcox took poor angles, and Church didn't bring much versatility to the safety position.

Awuzie is a big, physical corner who can play in the slot or on the outside, Brown is a budding star, Lewis is a ballhawk in the slot, and Woods is vastly underrated as a sixth-round pick. Not to mention, Jeff Heath and Kavon Frazier will both compete for playing time at safety with the former leading Dallas in interceptions last season.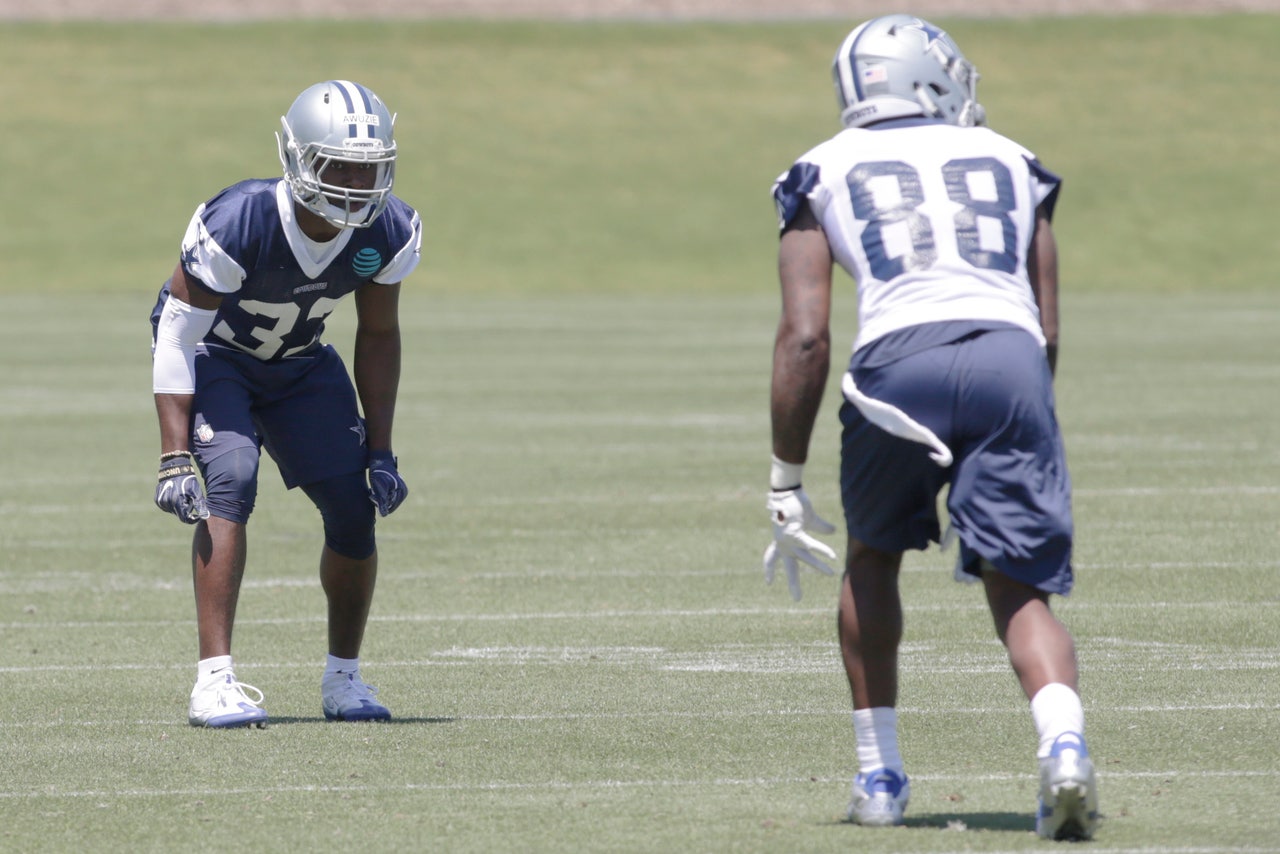 I actually think the Cowboys did a great job revamping the defense, and many people would agree. However, they no longer have the peace of mind that Carr will be starting at one cornerback spot with Church lining up at strong safety each week, providing good coverage and solid run defense.

What hurts Dallas' defensive backfield, in addition to losing key starters, is the lack of a pass rush. Pressure creates turnovers and makes the lives of cornerbacks easier in coverage. The same goes for good coverage providing pass rushers a lot of time to get after the quarterback. The Cowboys don't have even a decent cast of pass rushers after doing very little to improve in that department this offseason. That lack of pressure will force Dallas' corners to cover for longer, which won't do them any favors.

With the Cowboys lacking a true shutdown cornerback, they'll rely on a rotation of players. Brown, Awuzie and Scandrick are likely to be the primary starters with Lewis and Carroll also getting significant playing time -- assuming they're both on the roster. At safety, it'll most likely be Jones and Heath with Woods beginning the year as a backup. Not a bad depth chart but certainly not one littered with consistent, reliable playmakers.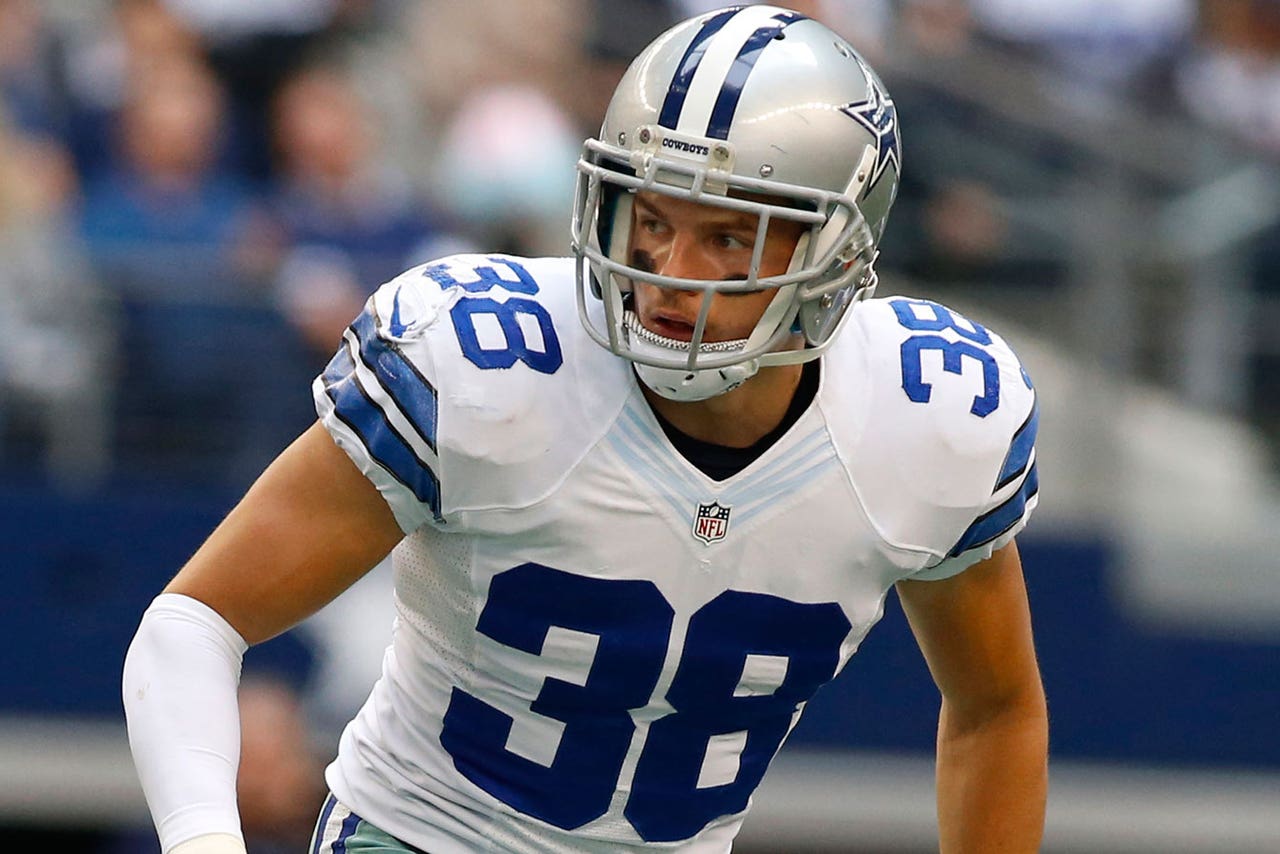 It's rather unproven, actually. Combined, Dallas' projected starters (Jones, Heath, Brown, Awuzie and Scandrick) have six years of starting experience -- a total of 105 games started, more than half of which are from Scandrick alone. That's not a lot, obviously, and it should be a bit of a concern for the Cowboys.

In seven months, we could be looking at the secondary as a strength of the defense. We could also be asking ourselves why Dallas didn't do more to keep guys like Carr and Church around. Either way, the Cowboys' cornerbacks and safeties will ultimately break the defense because, well, we don't quite know what we're going to get from them this season.


---
---