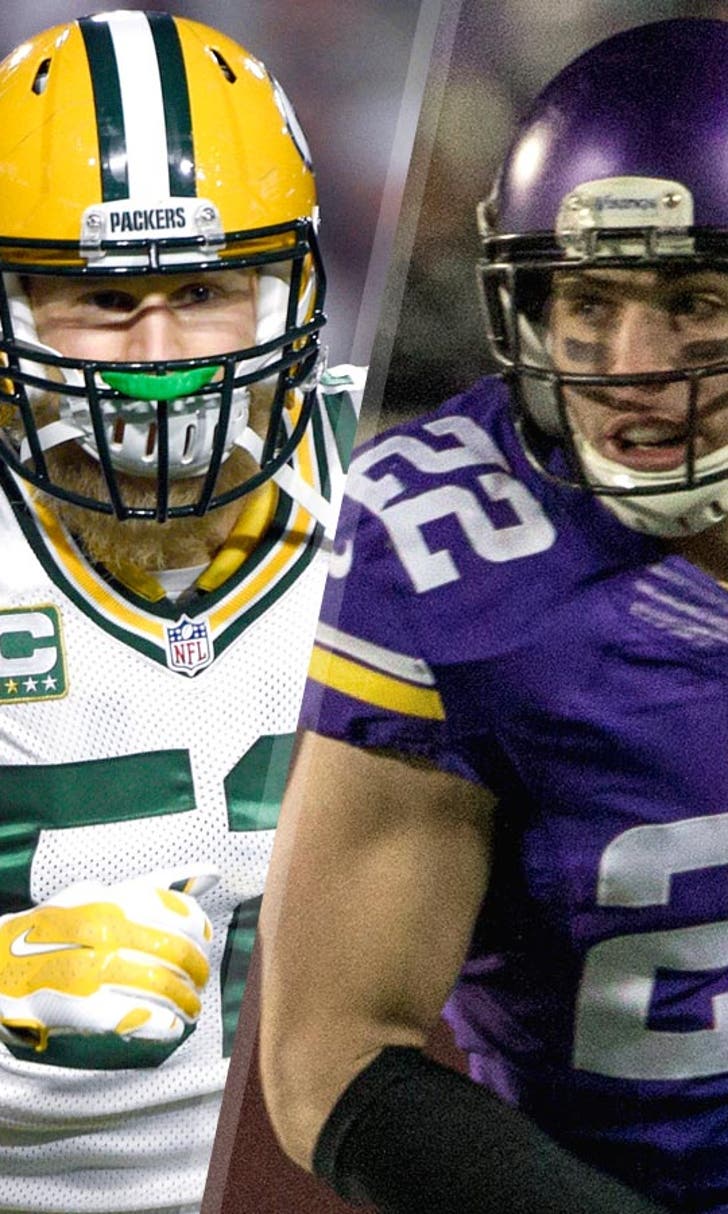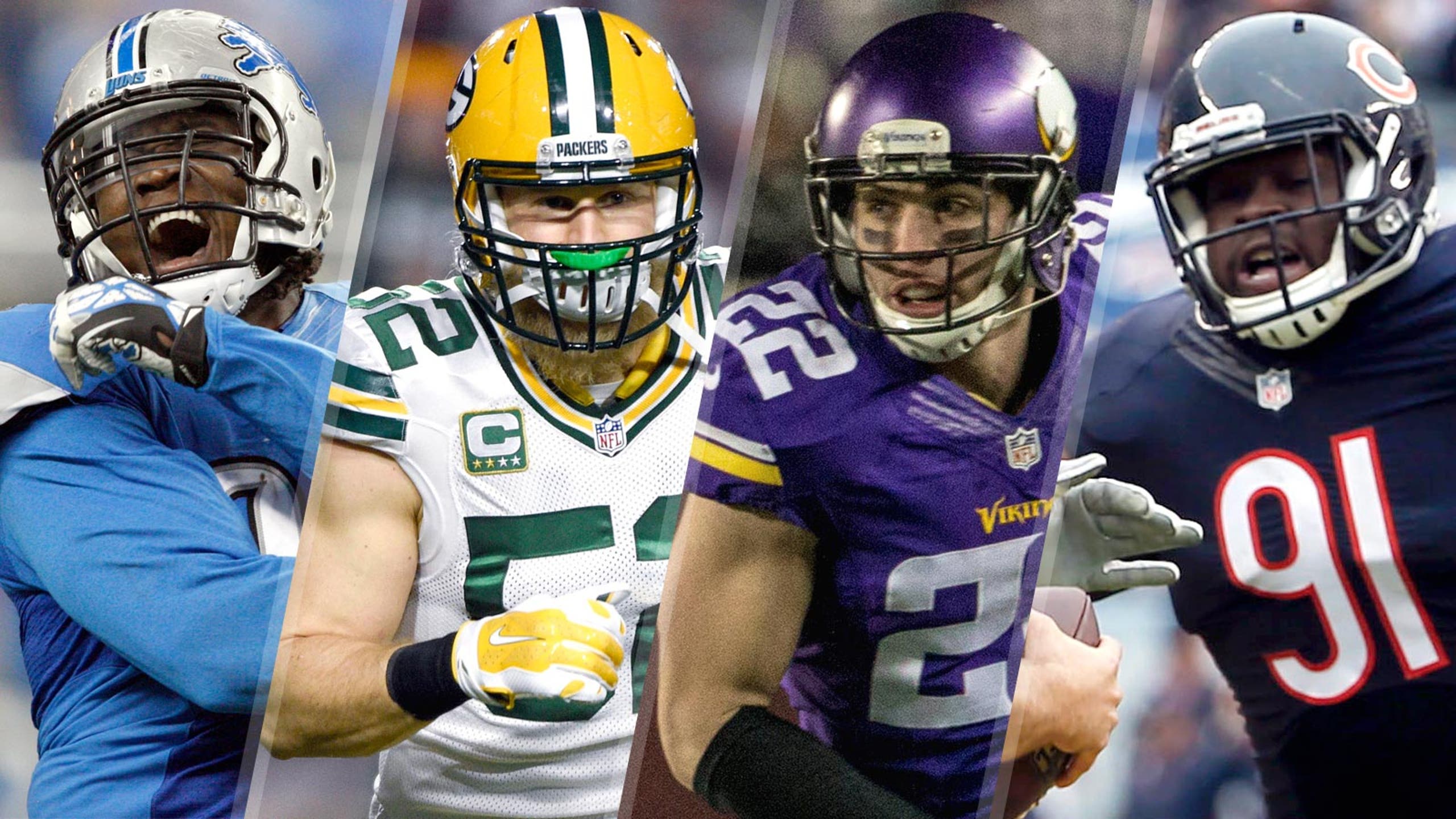 The 2015 All-NFC North Team (Defense)
BY foxsports • February 3, 2016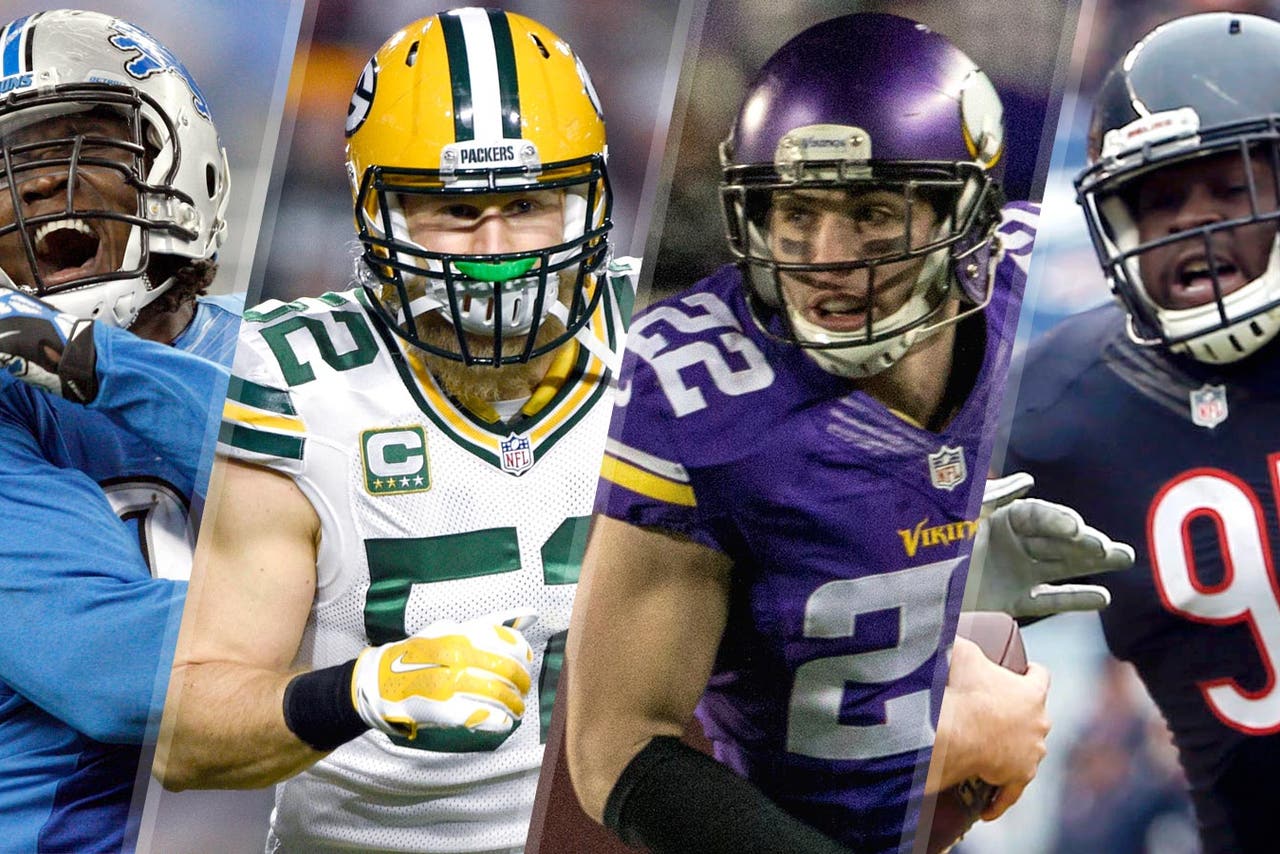 Before the 2015 season officially concludes on Super Bowl Sunday, let's assemble the ultimate NFC North defensive unit.
We selected four defensive linemen, three linebackers and four defensive backs to represent a simple base defense. The Minnesota Vikings and Green Bay Packers lead the way with four representatives on the list. The Detroit Lions have two -- including perhaps the best defender in the division -- and the Chicago Bears have one.
Now introducing the All-NFC North defensive team.
Ezekiel Ansah, defensive end
Ansah may have been the best defensive player in the division in 2015. He finally came of age and turned into a dominant pass-rushing force, recording 14 1/2 sacks to finish third in the NFL. The former fifth overall draft pick also recorded 47 tackles (39 solo, five for losses), four forced fumbles and a defended pass. The future of Detroit's defense is in good hands with Ansah leading the way.
Everson Griffen, defensive end
The Vikings had the best defense in the division, and Griffen was the heart of it. He recorded 10 1/2 sacks in 2015, finishing with a double-digit total for the second consecutive year. On top of that, he had 44 tackles (34 solo, five for losses), a forced fumble and four defended passes. At 6-foot-3 and 273 pounds, Griffen is a well-rounded defender who plays both the run and the pass well.
Mike Daniels, defensive tackle
Although some might consider Daniels a 3-4 defensive end, the Packers list him as a tackle on their official website. Regardless of his exact position, he's downright disruptive and definitely deserves to be on this list. The slightly undersized, under-the-radar playmaker finished the season with 49 tackles (27 solo, seven for losses), four sacks, a forced fumble and an interception. Green Bay rewarded him with a massive contract extension in December.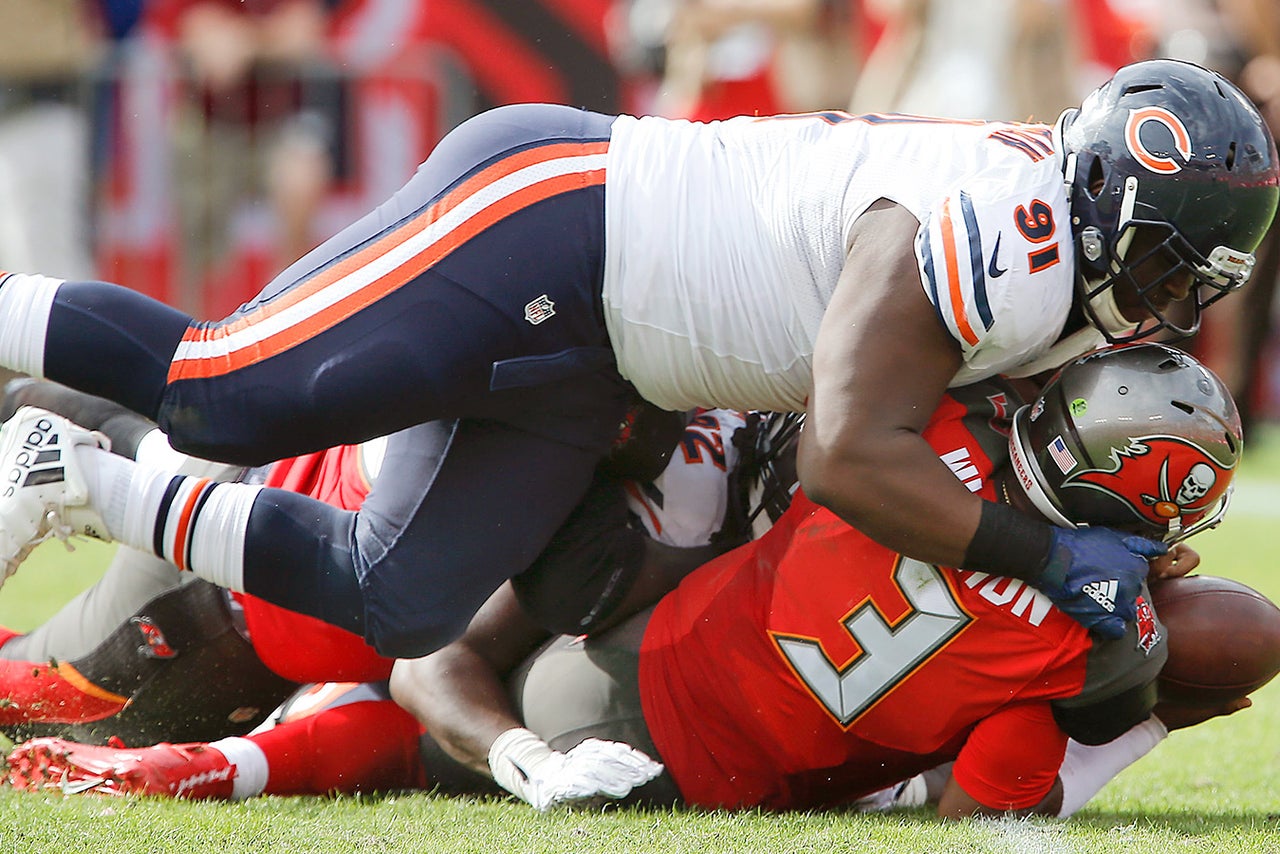 Bears nose tackle Eddie Goldman had 4.5 sacks as a rookie.
Eddie Goldman, defensive tackle
Goldman is the only Bears player on this list. He's also the only rookie. That's a testament to just how strong the Florida State product was in 2015. He took over as Chicago's starting nose tackle early in the season and held onto the job until a high ankle sprain landed him on injured reserve before Week 17. Somehow, at 332 pounds, Goldman managed to record 4 1/2 sacks. He's certainly an anchor around whom the Bears will continue to build.
Julius Peppers, outside linebacker
Whoever said you can't teach an old dog new tricks never saw Peppers play outside linebacker. At age 35, he led the Packers with 10 1/2 sacks -- his first double-digit total since 2012. The former second-overall pick is still getting the job done 14 years later, as Peppers' pass rushing helped push his struggling team into the playoffs. Without him in the lineup, Green Bay's defense wouldn't have been nearly as strong as it was in 2015.
Anthony Barr, outside linebacker
When it comes to 4-3 outside linebackers, there are few who make an impact like Barr. The former ninth-overall draft pick had another disruptive season in 2015, finishing with 68 tackles (54 solo, four for losses), 3 1/2 sacks, three forced fumbles and seven defended passes, including his first career interception. Barr is a pure-bred playmaker who can rush the passer or drop into coverage with ease.
Clay Matthews, inside linebacker
Showing off his versatility, the Packers' Matthews started an entire season at inside linebacker for the first time in his career. Even though his playing time on the edge was limited, he still recorded 6 1/2 sacks, in addition to 66 tackles (49 solo, seven for losses), a fumble recovery and an interception. Matthews is one of the NFL's most athletic defenders, and that's emphasized by his relentless effort -- especially when blitzing.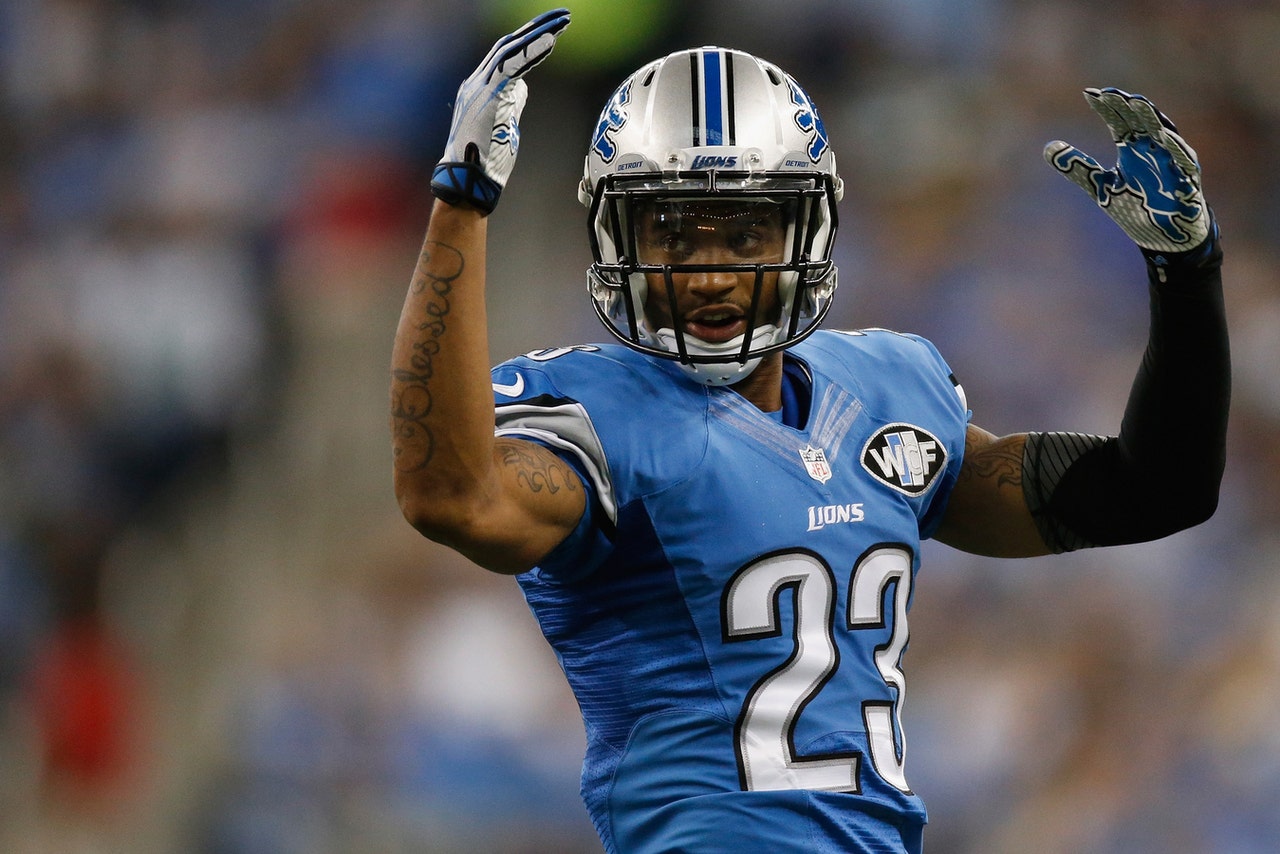 Lions cornerback Darius Slay is one of the NFL's most underrated players.
Darius Slay, cornerback
Slay hasn't garnered national name recognition, but that's only because he hasn't picked off many passes (four interceptions in three seasons). He's a true shutdown corner who can hang with the best in one-on-one coverage, as evidenced by his 13 pass breakups in 2015. A player like Slay gives the Lions flexibility on defense, since they trust him to hold his own outside the numbers.
Xavier Rhodes, cornerback 
Rhodes only had one interception for the second straight season, but the former first-round draft pick proved himself as a solid No. 1 cornerback in 2015 for the Vikings. He took on some of the NFL's best receivers and won more often than not, totaling 11 defended passes on the year. At 6-foot-1 and 218 pounds, Rhodes is a physical cornerback who's tough to beat. Now he just needs to cut down on penalties (13 flags drawn in 2015).
Harrison Smith, safety
The Vikings wouldn't be where they are today without Smith, who serves as the enforcer in their secondary. He's absolutely stifling in deep pass coverage and quick to come up and thump when the play is in front of him. Even though he missed three games and was hampered by hamstring and knee injuries late in the season, The Hitman still finished with 66 tackles, 1.5 sacks, a forced fumble and two interceptions, one of which he returned for a touchdown.
Ha Ha Clinton-Dix, safety
Clinton-Dix is another player who came of age in 2015, as the former first-rounder established himself as an integral playmaker in Green Bay's defense. He led the team with 100 tackles and also recorded three sacks, two interceptions and a forced fumble. Clinton-Dix is an aggressive enough safety to play down in the box when needed, but he's also smart enough to avoid getting beat over the top.
---
---