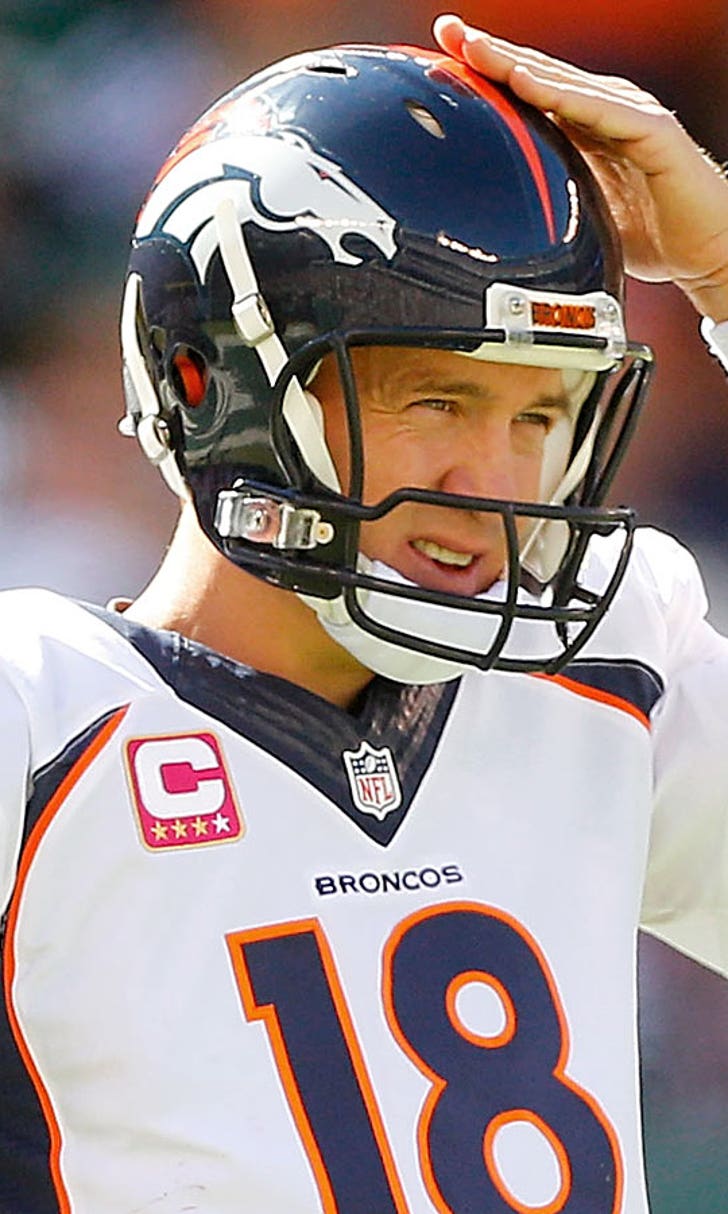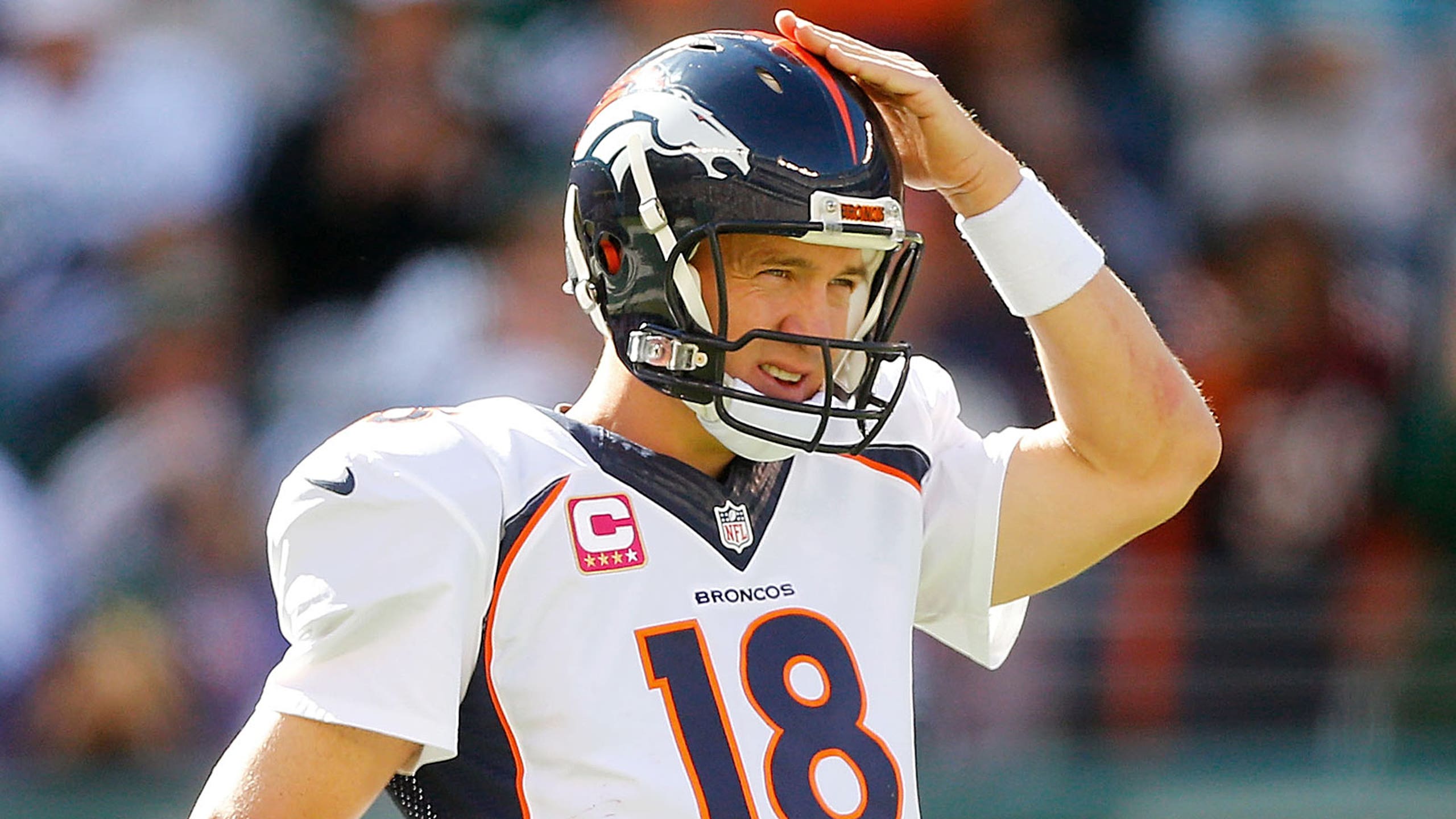 Sunday storylines: Banged-up Broncos won't have a layup against Dolphins
BY foxsports • November 19, 2014
Every Wednesday, our FOX Sports NFL Insiders break down three of the most important storylines you need to watch heading into Sunday. If you have any questions, be sure to hit them up on Twitter.
Mike Garafolo (@MikeGarafolo)
Packers at Vikings: The Minnesota Vikings at least know now they won't be getting Adrian Peterson back -- not unless he wins his grievance to have his suspension reduced, anyway. The situation had been hanging over the team for months and there was hope Peterson would somehow return to the field. Frankly, with that potential distraction, a rookie quarterback and a rookie head coach, their 4-6 record could have been a lot worse.
But here come the Packers into town, and this could be a rough one for Minnesota. The Packers were nervous Peterson would somehow be permitted to play during his appeal and would return to the field to run all over them. Since that's not the case, that leaves their 29th-ranked run defense to worry only about Ben Tate (claimed Wednesday off waivers), rookie Jerick McKinnon and veteran Matt Asiata, who ran for a combined 96 yards on 22 carries in the Packers' 42-10 victory at Lambeau Field on Oct. 2 -- a game in which Teddy Bridgewater was inactive due to an ankle injury on a short week. On top of that, Asiata (concussion) and McKinnon (lower back injury) were both held out of practice Wednesday.
Unless Tate, McKinnon and/or Asiata can get going to pace the Vikings and slow down the Packers' offense the way Peterson could, the Packers will enjoy a season sweep of Minnesota.
Alex Marvez (@alexmarvez)
Miami at Denver: What would have been a major storyline entering this game never came to pass as the Broncos decided to pass on signing controversial ex-Dolphins guard Richie Incognito following a free-agent visit last week. Nonetheless, there is still plenty of intrigue as the Broncos try to rebound from their worst offensive showing since Peyton Manning became their starting quarterback in 2012.
The Broncos also lost wide receiver Emmanuel Sanders (concussion), running back Montee Ball (groin) and tight end Julius Thomas (ankle) during that 22-7 loss at St. Louis. Ball isn't expected to play Sunday; the status of Sanders and Thomas will become clearer later this week. The Broncos could use all hands on deck. Miami's defense is surrendering the fewest yards per play (4.7) and first downs per game (17.5) in the NFL. Offensively, the Dolphins must shore their pass protection after allowing a season-high five sacks in last Thursday's 22-9 win over Buffalo. That's easier said than done with the Broncos bringing the heat with Von Miller and DeMarcus Ware.
Peter Schrager (@PSchrags)
Browns at Falcons: Here we are, entering Week 12, and it's the no-longer-in-first-place Browns suddenly looking for answers, and it's the Falcons, atop of their division -- as bad as the NFC South is -- and in the driver's seat for an opening round playoff game at home. Go figure.
The Browns get Josh Gordon back this weekend, but there's some intrigue into what exactly that means. Cleveland head coach Mike Pettine said on Tuesday that he'd be "easing" Gordon into the offensive gameplan, but I wouldn't expect that. Desperate times call for desperate measures, and after watching the anemic Browns offensive effort last week against the Texans, I'd imagine Gordon will be getting his reps early and often.
Falcons coach Mike Smith seems to agree. "They've stated that they want to get him out on the field as quickly as possible," Smith said on Tuesday. "And he's a game-changer. He's a guy that with the ball in his hands, he can make plays. So we're anticipating that we're going to get a full dose of him this week."
One team's suddenly got new life. The other could be in tailspin mode with another loss. There are bigger games on the slate Sunday, but this one may have the most at stake. 
---
---