National Football League
National Football League
Stout Dolphins D looking for more takeaways
Published
Aug. 30, 2011 9:28 p.m. ET

The training camp drill required the Miami Dolphins' defensive backs to sprint downfield, cut sharply and look back for a pass tossed their way. Many throws were off the mark, and players repeatedly reached out to gather them in, sometimes making acrobatic grabs.
It turns out Miami's DBs really can catch the ball.
There were doubts last year, when the Dolphins likely led the world in potential interceptions dropped. Coach Tony Sparano counted at least two dozen such bobbles, making it easy to wonder: What if Dolphins defenders had hung onto, say, half of those passes?
''That would make a lot of difference,'' cornerback Vontae Davis said. ''We would be in the end zone celebrating the playoffs.''
Instead the Dolphins finished 7-9, and for the eighth time in the past nine seasons, they were consigned to watching postseason celebrations on TV.
Miami's defense ranked sixth in the NFL in yards allowed last year, and the unit returns mostly intact, with improved depth and more potential playmakers. But while the D again looks stout, better ball-hawking will likely be needed to get back in the playoff mix.
The Dolphins totaled 19 takeaways last year, one above the NFL low. They tied for third-worst with eight opposing fumble recoveries, and tied for fourth-worst with 11 interceptions - just three more than Baltimore's Ed Reed.
The numbers were especially galling because the Dolphins let so many opportunities literally slip through their fingers. While they may look sure-handed in practice drills this summer, through three exhibition games the Dolphins have only one interception by a player expected to make the team, and they dropped two potential interceptions Saturday at Tampa Bay.
''Our defense has a chance to be great,'' linebacker Karlos Dansby said. ''We've just got to take advantage of our opportunities.''
The Dolphins have added a trio of linebackers with a knack for snatching the ball away. Jason Taylor, starting his third stint in Miami, holds the NFL record with six fumble returns for touchdowns, and he forced or recovered four fumbles last season. Kevin Burnett was acquired as a replacement for Channing Crowder in part because of a knack for big plays, and he had a hand in five takeaways last year. A.J. Edds, who will play in passing situations after missing his rookie season last year with a knee injury, had seven career interceptions at Iowa.
Most of all, the Dolphins need for their secondary to hold onto the ball. Davis recently said he and Sean Smith are the best cornerback tandem in the league, but they made only one interception apiece last year. Starting safeties Yeremiah Bell and Chris Clemons also had one each.
That wasn't enough.
''Teams playing deep into January are teams whose turnover ratio is pretty good,'' Sparano said.
Miami ranked third-worst last year at minus 12, but Sparano expects that number to improve. A formidable front seven should help by applying the kind of pressure that forces mistakes.
Among those expected to apply the heat will be Taylor, the NFL's active leader with 132 1/2 sacks, and Cameron Wake, who had 14 in a breakout season last year.
''We're in a race,'' Wake said. ''Before the ball is snapped, I say, `Meet you at the quarterback.'''
Nose tackle Paul Soliai provides an anchor so substantial the Dolphins gave him a $12.5 million franchise tag. The end spot is bolstered by the return of 2010 first-round draft pick Jared Odrick, who played in only one game as a rookie because of broken right leg.
It's a quick unit, especially up front.
''The team speed on defense probably is what has impressed me the most,'' Sparano said. ''That group up front can move pretty well for their size.''
The unit has a balanced blend of experience and youth. There's Taylor, who turns 37 on Sept. 1, and Bell, who's beginning his eighth consecutive season with the Dolphins, a team high. At the other extremes are third-year pros Davis, Smith and Clemons in the secondary, and second-year pros Odrick and Edds coming off the bench.
''We have a lot of tools in our toolbox, and I think that's what makes us so good,'' Wake said. ''We have young hungry guys. We have an army of vets who have been in the game and help the young pups along. At the end of the day we're all dogs. We're all trying to eat and get after that ball.''
And then hang onto it.
---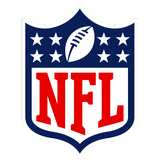 Get more from National Football League
Follow your favorites to get information about games, news and more
---