National Football League
National Football League
Steelers looking to stop big play barrage in 2014
Published
Aug. 7, 2014 2:15 p.m. ET

PITTSBURGH (AP) More than five decades in the NFL have taught Dick LeBeau that mistakes are unavoidable.
The problem for the Pittsburgh Steelers Hall of Fame defensive coordinator is his players typically make so few of them the standards can become borderline unfair.
Call it the byproduct of ranking in the top 10 in total defense every season since LeBeau returned to Pittsburgh in 2004.
Yet though the Steelers ranked a respectable 13th in yards allowed last fall, LeBeau spent a large portion of the offseason answering questions about what went wrong.
The truth is, the NFL happened.
The defensive pillars that stoked the franchise to two Super Bowl wins and a third appearance across six seasons from 2005-10 either retired, were cut or took jobs elsewhere.
Age or injuries began to catch up to some of the holdovers such as safety Ryan Clark and linebacker LaMarr Woodley while inexperience left promising but hardly polished rookies such as linebacker Jarvis Jones and safety Shamarko Thomas exposed.
The result was a defense that spent far too much time chasing opponents rather than catching them. Pittsburgh allowed 11 plays of 50 yards or more in 2013, most of them coming during a ghastly 2-6 start to the season that led to whispers the 76-year-old had lost his touch and his players had lost their way.
Not really.
''We were young and early in the season we didn't go the right way and left gaps open,'' LeBeau said. ''When you leave gaps in the National Football League, they're outta here baby.''
While quarterback Ben Roethlisberger and the offense earned most of the credit for leading a 6-2 stretch run that nearly resulted in an unlikely playoff berth, the overdue youth movement on defense that started in earnest last fall finally began paying dividends.
Only three of the 11 big plays the Steelers surrendered last season happened after an embarrassing 55-31 loss to New England.
Jason Worilds emerged as a legitimate pass rushing threat on his way to a team-high eight sacks. Cortez Allen took over some of the shutdown cornerback responsibilities from a hobbled Ike Taylor.
It was a promising step, but it was just one step. To avoid missing the postseason for the third straight year, LeBeau understands a unit littered with nine starters in their 20s needs to continue to improve.
Ultimately the Steelers weren't awful, they were just average.
Considering the quickness LeBeau now has at his disposal after Pittsburgh signed hard-hitting safety Mike Mitchell and drafted linebacker Ryan Shazier and defensive lineman Stephon Tuitt in the first two rounds of the draft, having his players in the right position shouldn't be an issue.
The way LeBeau looks at it, his team will be fast enough physically to compensate for any sort of mental hesitation.
''We can run a race with anybody in the NFL,'' LeBeau said. ''The problem is it ain't a race. It's a football game.''
One that requires Pittsburgh to return to the physicality that has been its hallmark under LeBeau. Better tackling would help. In most of the season-altering plays the Steelers gave up last year, someone had a chance to make a play only to watch the ballcarrier slip away.
''That's not us,'' cornerback William Gay said. ''That's never been our identity to not be a good tackling team like that.''
Getting back to basics, however, can be difficult. The era of draining two-a-day practices during training camp are over.
The Steelers hold a walkthrough in the morning and even in pads they occasionally take it easy, ''thudding up'' - hitting without taking someone to the ground - rather than tackling some days to help avoid injuries.
Pittsburgh tries to make sure the players they bring in are already sound in one of the most fundamental aspects of the games. It's why general manager Kevin Colbert was downright giddy when the Steelers drafted Shazier in the first round and nabbed Tuitt - whom Colbert considered a potential top 10 pick - in the second.
Though Shazier has been hampered by a right knee issue coach Mike Tomlin called only a ''boo boo,'' he's already considered a starter while Tuitt should play extensively on a defensive line that doesn't have a regular contributor over the age of 27.
LeBeau called both rookies ''ahead of schedule.'' He hopes to be able to say the same of the rest of the unit by the end of training camp. He'll get a first glimpse on Saturday night when the Steelers open the preseason against the New York Giants.
''A coach is never happy with what he's looking at, but I'm pleased at the work ethic,'' LeBeau said. ''I am happy with the work ethic. The level of performance has to get better. We're making some plays and we've just got to be more consistent.''
NOTES: Shazier missed his third straight practice, while G Ramon Foster, NT Steve McLendon, WR Darrius Heyward-Bey, and DE Cameron Heyward also sat out on Thursday. WR Antonio Brown was given a maintenance day... LB Jarvis Jones, LB Jordan Zumwalt and TE Rob Branchflower, whom coach Mike Tomlin listed as questionable for Saturday's preseason opener at the New York Giants, practiced in full pads.
---
AP NFL website: www.pro32.ap.org and www.twitter.com/AP-NFL
---
---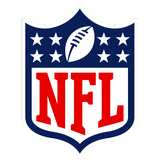 Get more from National Football League
Follow your favorites to get information about games, news and more
---