National Football League
National Football League
Steelers DE Keisel returning to lineup
Published
Dec. 20, 2013 9:09 p.m. ET

Brett Keisel is in his 12th season with the Pittsburgh Steelers and the 35-year-old defensive end realizes it might also be his last.
If he's on his way out, at least he'll get a chance to do it on the field.
Keisel expects to play on Sunday when the Steelers (6-8) travel to Green Bay (7-6-1). He missed four of the previous five games with plantar fasciitis in his left foot but practiced on Friday without any issues and is listed as probable.
With two weeks left, Keisel could sway the Steelers to keep him another year by performing well. He also could be auditioning for a spot on another roster. But, most importantly, he has a chance to slip on his familiar No. 99 jersey after missing most of the last month. Keisel started at Baltimore Thanksgiving night before the injury flared up again, forcing him to leave the game after just eight snaps.
''I don't know, I think (the re-injury) could have happened, even if I would have waited,'' Keisel said. ''So, I'm glad it happened and that I was still able to come back. It's possible that I couldn't play this week, but I've done enough standing around. I'm a worker bee. (And) it's just a matter of getting back to feeling normal again.''
Keisel believed he had to push it in practice to get an idea if he could withstand the intensity of game conditions. Defensive coordinator Dick LeBeau was encouraged by the results.
''He's been getting a little better every week,'' LeBeau said. ''I think he's in a more positive frame of mind, just being around him. I really think that he feels he's got a real legitimate shot. We'll see. The fact that he has limited stiffness, which you would expect.''
Keisel doesn't shy away from the fact he could be in the final days of his career.
''I also wanted to go down fighting with my teammates,'' Keisel said. ''Whatever happens, I wanted to be out there with them and doing my job. (So), I feel good, like I could still play, but we'll see what happens. Our trainers have done a good job getting me ready, and I feel better. So, I think we'll be ready to go.''
As far as Keisel's future with the Steelers, he wasn't able to say what he would do if he doesn't return to the club that drafted him in the seventh round in 2002. But Keisel realized that the Steelers could make the decision for him like they did with Hines Ward, Aaron Smith, James Farrior, Chris Hoke and Casey Hampton. All were fixtures on teams that went to three Super Bowls in six years between 2005-10. All either retired, were released or not re-signed when their final contract was up.
''That's the nature of this business,'' Keisel said. ''(And) whatever happens I'm grateful for my time here. I'm grateful for the success that we've had on this team. (And) I want to go out on a positive note. Of course, it would be tough to move on. I bleed black and gold. I'm a Yinzer. I love this city. I plan on raising my family here. So, it's going to be a tough decision when it's made.''
Keisel noted that he'll consult his family to make the final decision.
''I love being a Steeler, and I love being part of this locker room,'' he added. ''It's been awesome, and I hope we can keep it going. You hate thinking it can come to an end. But I've got a lot of great memories, and I think we can build fond memories every day here. That's been the best part.''
Notes: Along with Keisel (foot), OT Kelvin Beachum (knee), WR Jerricho Cotchery (shoulder), OT Marcus Gilbert (ankle), DT Steve McLendon (ankle) and WR Emmanuel Sanders (foot) all practiced and are listed as probable for Sunday.
---
AP NFL website: www.pro32.ap.org
.
---
---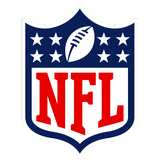 Get more from National Football League
Follow your favorites to get information about games, news and more
---