National Football League
National Football League
Stadium status influences owner stances
Published
May. 24, 2011 1:00 a.m. ET

There is one thing every fan should understand about NFL owners: They are a solid, united group in this labor fight with the players. For the most part, they are not splintered into tiny groups.
Since the players responded to the owners' March 11 offer by going to court, the owners have been waiting for a serious counterproposal. They are also wondering if there's anyone other than DeMaurice Smith who is willing to step forward and make a deal with them.
"You hear a lot of things about this owner or that owner being a hard-liner against the players," said one club executive, "but I don't see that. I see a lot of owners who want to get something done. Not everyone likes Jerry Jones, but if there's one thing everyone knows about him, it's that he's a deal maker. That's been his M.O. since he came into the league. He wants to make a deal, and he knows how to make one, too."
Jones still has significant debt on his new Cowboys Stadium, one big reason he should be in favor of football in September.
The ownership landscape has changed greatly since the last battle over the collective bargaining agreement. Great owners such as Wellington Mara and Lamar Hunt have passed, and Pittsburgh's Dan Rooney — all three are Hall of Famers — is no longer a major player in these negotiations. For example, it's difficult to get a read on where some of the new owners, such as Miami's Stephen Ross, stand or whether Baltimore's Steve Bisciotti is willing to flex some influence, considering his own financial acumen.
There is no question that Cincinnati's Mike Brown, one of two owners to vote against the last agreement, may be a tough sell on any new deal, especially if it's anything like the last one. But there are a lot of franchises, such as Detroit, Chicago, Cleveland, Pittsburgh, Arizona, Green Bay and Seattle, that will go with the majority flow. And unlike past deals, Denver's Pat Bowlen is no longer in the middle of the influence struggle, because of his health and age.
Besides Jones, the most influential owner these days is New England's Bob Kraft. He rescued the Patriots franchise and developed it into one of the league's most profitable franchises. He has three Super Bowl trophies to prove it.
"I think a lot of owners, and even the players to some degree, will listen to Kraft," one source said. "He's one owner who carries a lot of weight in the room and definitely has the ear of the commissioner."
One major concern going forward for the owners is what lies ahead when it comes to stadium construction.
"Owners who have already built new stadiums have figured out their debt issues," one owner said. "That's in the past, and I don't believe they are looking to squeeze more money out of this deal. I even think the Giants are in good shape in regard to their debt. But the owners who want to build new stadiums or make major improvements going forward could be wild cards in this deal."
Interpretation: A franchise like the 49ers might need a favorable deal with the players to make a new San Francisco stadium a reality.
For example, the Giants and the Jets went into considerable debt (more than $1 billion) on the construction of their new Meadowlands Stadium. The Jets may be carrying more debt than the Giants right now, but they are hardly underwater financially. Of course, that could change if there's no football.
This is why a new deal with the players must make sense for everybody heading into the future. These are difficult economic times, and some owners will need some flexibility to make a stadium deal. Those franchises are obvious: San Francisco, Minnesota, San Diego, Atlanta and eventually St. Louis. Some owners mention Los Angeles when they talk about San Diego; the same goes for Oakland.
Arthur Blank has a great franchise in Atlanta, but he also desires a new stadium for the Falcons. A new collective bargaining agreement is going to have to make financial sense to Blank.
Also, franchises such as Buffalo and Jacksonville may be in that mix because they have been mentioned in many relocation stories. Both franchises may struggle to compete long-term given their restrictive financial locations. This is why the Bills' Ralph Wilson was the other owner to push his partners to opt out of the last agreement. The Bills are struggling to compete in the marketplace with low ticket prices and a dwindling profit margin.
Maybe these franchises won't get what they are asking for in a new deal. From the players' perspective, it's good that only 24 of the 32 owners have to sign off to make a deal possible.
Although network television revenue is extremely high, as are the ratings, clubs remain extremely worried about stadium revenue and ticket sales. Clubs believe they are maxed out on that level, and they are finding it extremely difficult to find enough high-end fans to spend big dollars to attend a game rather than watch at home on an HD flat screen.
The threat of some stadiums becoming half-empty studios is a real concern in America's current economy. Many clubs "cheated" last season in order to lift blackout restrictions, knowing the value of televising their games in the home market.
I always thought that such owners as Jones and Washington's Daniel Snyder placed a higher demand on creating a new revenue sharing agreement among the owners than getting a deal done. But the revenue sharing idea (where the more profitable teams help subsidize the weaker ones) seems to be secondary to getting a deal done with the players. How many times have you heard Jones criticize the Bengals for not marketing their franchise like he does? A new approach to revenue sharing will come, but not at the expense of making a long-term commitment with the players.
Still, both sides are awaiting the 8th Circuit's decision on the lockout come June 3.
Bottom line is that there is still plenty of time to make a deal and there are many owners capable of swinging a deal with the players.
---
---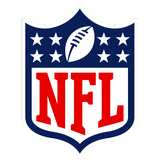 Get more from National Football League
Follow your favorites to get information about games, news and more
---