National Football League
National Football League
Six months late, Manning & Broncos finally figure out Seahawks
Published
Aug. 8, 2014 1:19 a.m. ET

The 46-minute lightning delay was one thing. The flurry of flags were quite another.
"It just made the game longer," Demaryius Thomas said after Denver's 21-16 preseason win over Seattle on Thursday night. "I guess they're doing what they got to do."
The Super Bowl teams slogged through a preseason opener delayed as much by those 25 flags as by the lightning that struck within an eight-mile perimeter of Sports Authority Field in the first quarter.
With such fits and starts, neither the Broncos nor the Seahawks looked much like the teams the oddsmakers have pegged for a Super Bowl rematch in the Arizona desert six months from now.
"When you have 25 penalties, it's going to be kind of messy," Seahawks coach Pete Carroll said. "That kind of shrouded the game I think from both sides."
In between the weather delay, both starting offenses put together long touchdown drives that ate up more than 9 minutes and were kept alive by a wave of yellow flags.
"It does get frustrating, but you've got to know it's the preseason and they're practicing too," Denver defensive tackle Malik Jackson said of the officials. "The regular season is when it really counts and I think we would be more upset. But right now we understand they've got to work, too."
The flags disrupted the flow of the game from start to finish.
"It was just out of rhythm, a real sloppy, choppy game," Seahawks safety Earl Thomas said.
"Yeah, I think it is disruptive, but we kind of had a feeling that type of game was coming," Broncos coach John Fox said in reference to the league's renewed emphasis on illegal contact and defensive holding. "We'll look at the plays on tape and any questions we have, as normal, we will send to the league. That is an area we've got to look at and make sure we're adjusting."
Ronnie Hillman's 1-yard TD run capped Denver's 14-play, 61-yard drive in which Peyton Manning completed 9 of 11 passes for 63 yards and the officials threw six flags, including one for offsetting penalties.
"An 18-play drive in the preseason, I've never had anything like that," said Manning, who included the infractions. "I know the coaches are going to be pleased. That's a lot of plays to learn from on the film.
"The only thing I can say is it's good we overcame some things," Manning said. "The flags were out tonight, that was clear. The fact we were able to overcome some penalties and still get a touchdown drive, that's something. I always talk about getting in situations to occur in the preseason that are something you want to be able to overcome in the regular season. You have a penalty, hey it's bad but let's try to find a way to overcome it."
Denver drew a dozen flags, Seattle a baker's dozen.
The step-offs totaled 226 yards.
There was even a flag thrown on the ensuing touchback following Hillman's score when Seahawks cornerback Jeremy Lane was whistled for taunting. Lane also was whistled for a 31-yard pass interference on first-and-35 play in the second half during a moan-inducing sequence in which penalties were called on five consecutive snaps.
After retreating to their locker rooms with 1:30 left in the first quarter, both teams sent their starters back onto the field when play resumed.
The penalties continued, too.
Seattle's 14-play, 90-yard drive that ate up 9:18 was kept alive by four defensive infractions, including a debatable pass interference call on linebacker Danny Trevathan that preceded Christine Michael's 1-yard run against a mix of starters and backups that tied it at 7.
Steven Hauschka's three field goals included a 22-yarder that gave Seattle a 16-14 lead with 11:22 remaining before Brock Osweiler's 34-yard strike to Jordan Norwood decided it.
"That's been my go-to guy all camp," said Osweiler.
Manning finished 10 of 13 for 78 yards with no sacks. Russell Wilson was 4 of 6 for 37 yards for Seattle and was sacked by DeMarcus Ware and T.J. Ford, two thumpers Denver GM John Elway signed in the wake of Seattle's 43-8 thrashing of the Broncos in the Super Bowl.
"When we see them in the regular season (Sept. 21), it's going to be a battle and we're looking forward to it and they're looking forward to it, too," Wilson said.
Notes: Broncos RB C.J. Anderson sustained a concussion. ... RG J.R. Sweezy was the only starter along Seattle's O-line. ...Seahawks CB A.J. Jefferson re-sprained an ankle and G C.J. Davis sprained a calf. .. In the Seahawks' backup QB battle, Tarvaris Jackson was 5 of 7 for 47 yards with a sack, and Pryor was 9 of 16 for 137 yards and an INT by LB Steven Johnson with 2:35 left.
---
---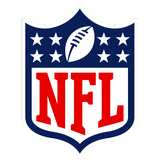 Get more from National Football League
Follow your favorites to get information about games, news and more
---