National Football League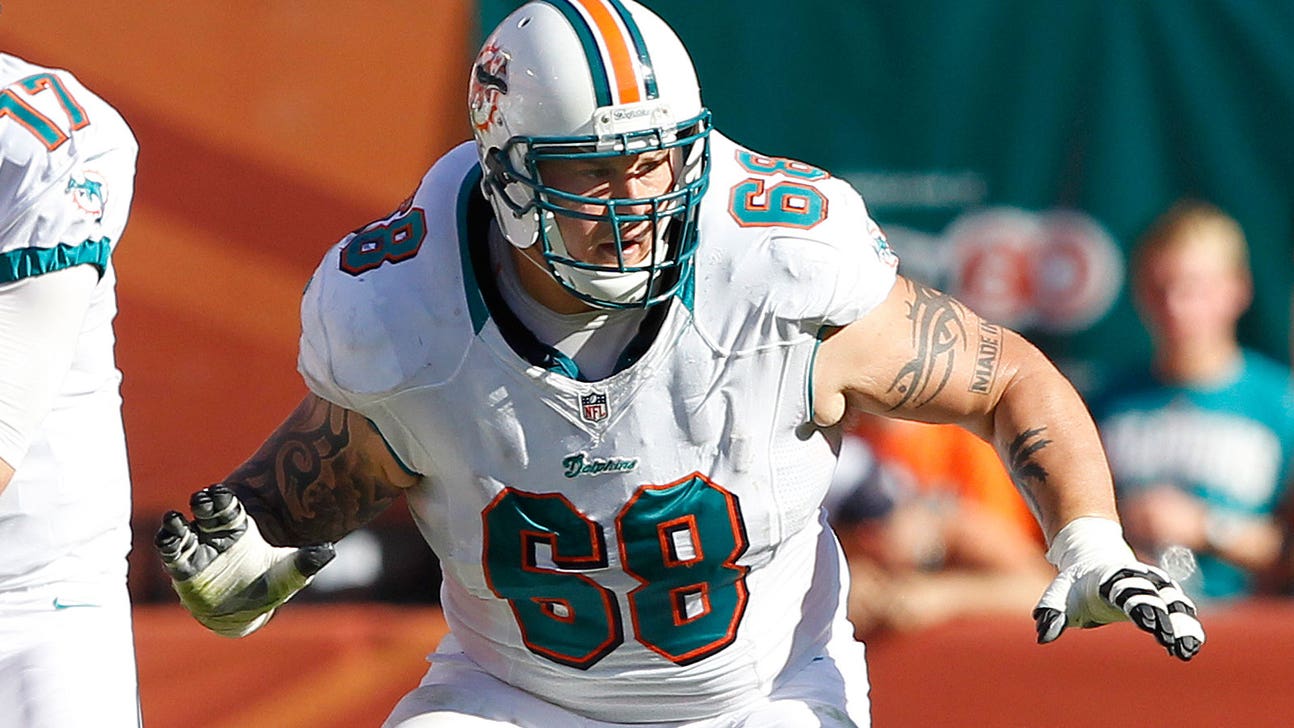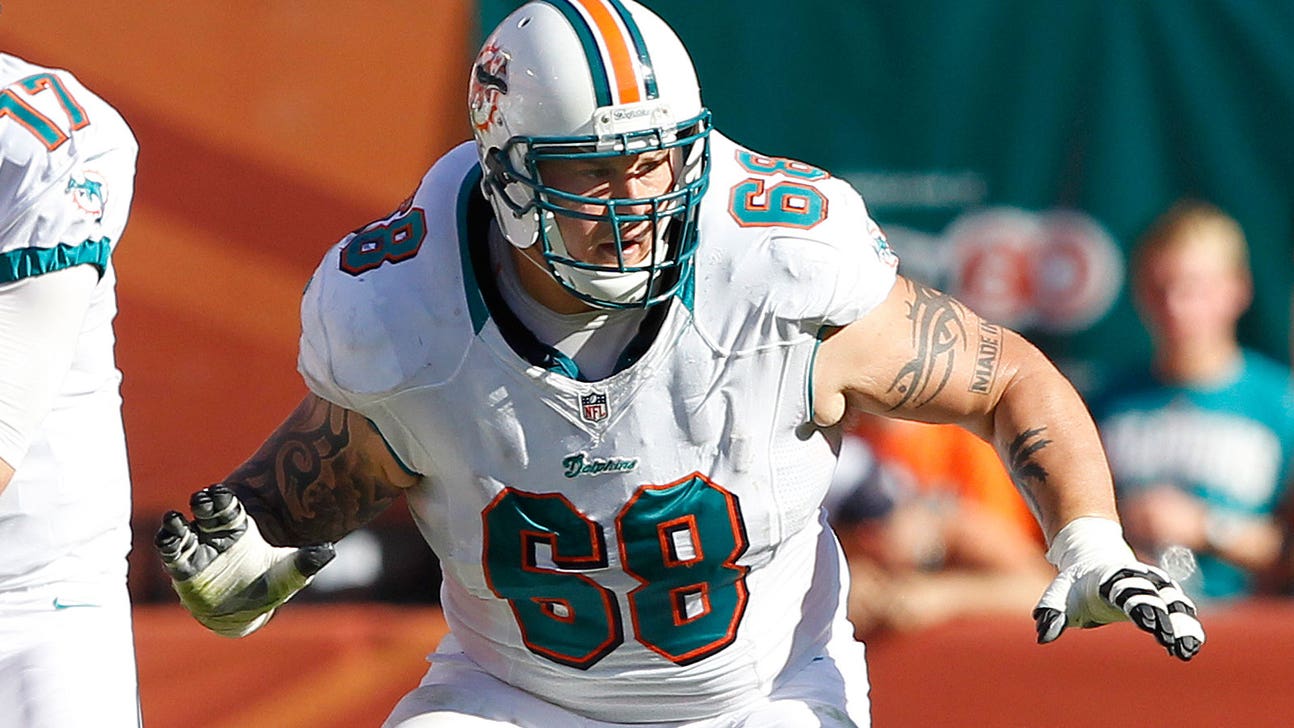 National Football League
Shockey: NFL bullying 'very common'
Updated
Mar. 4, 2020 3:26 p.m. ET

In July 2002, Jeremy Shockey, then a rookie tight end with the New York Giants, entered a locker room full of veterans as the hotshot first-round pick with a BCS title on his resume and flowing blond hair bouncing out of his helmet. From Michael Strahan to Kerry Collins to Tiki Barber, the room was loaded with established performers and household names.
On Shockey'€™s first day of training camp, one of those veterans, linebacker Brandon Short, stood in front of the team in the cafeteria at the University of Albany, pointed to the rookie and said, "Name, school and signing bonus, son. Then sing."
It was a Giants' camp tradition "€"a simple, good-natured hazing that every rookie had faced before him."
But Shockey wasn't feeling it.
As he told FOX Sports on the phone Monday, "€œThere'™s a story there. I had a limo driver with one eye who was partially blind. He had an eye patch. He was swerving all over the road and didn't know how to get to the dorms in Albany the night before. I was up all night and slept at a truck station. So that day, I just wanted to finish my food."
Brandon Short didn't know, and Short didn't care.
Agitated, Shockey muttered his name. He muttered "€œMiami."€ And then he mumbled, "$3.3 million"€ -€" his rookie signing bonus -€" in a barely audible tone. Short wasn't satisfied. He asked Shockey to repeat his name, his school and his signing bonus one more time. An ornery Shockey obliged. Then, Short asked him to sing.
Shockey did it, begrudgingly. With anger in his eyes, the rookie mumbled the fight song he'€™d grown to love during his time at the University of Miami: "€œDrive on over the goal line, and on to victory. M-I-A-M-I, M-I-A-M-I. Fight. Fight. Fight."€
He finished the song and looked straight at Short. Then he added one more line: "€œThat's for you and your hearing problem, B. Short."
The next few minutes went down as Giants training camp legend. Short swung at Shockey, Shockey swung at short, and veteran Giants tight end Dan Campbell helped break it up. The rookie stood up to the veteran, and everyone took notice.
"I would have sung the fight song," Shockey recalls. "It escalated. He took a swing. He missed."
After a laugh, Shockey adds that he and Short are still friendly to this day - 11 years after the incident. He notes that the Giants roster was filled with respected leaders and that was important in getting past the July dustup.
In light of the Jonathan Martin-Richie Incognito news this week, I thought Shockey would be an interesting guy to speak with. In addition to being the rare rookie to take a stand against a veteran, he was a senior leader on three different NFL teams over the course of 10 years.
"€œThe bullying thing is a very common thing in the NFL,"€ says Shockey, who'€™s now retired and living in Miami. "It'€™s common for rookies to take the older players out to eat and to spend a lot of money. Once a week, usually a defensive rookie or an offensive rookie does it."
"€œBut I never did it, personally," says Shockey. "The Visanthe Shiancoes, the Eli Mannings -€" I never did any of that to them."
Weighing in on Martin-Incognito, Shockey notes that he doesn'€™t know either man. "If you'€™re thrown in the cold tub, it'€™s all fun and games. But for a person to leave the facility or his employer, it must have really gone south."
Shockey saw it all in his 10 years of NFL service. "€œI'€™ve been to dinners where I've seen rookies spend $30,000. $30,000! When I was a rookie, I had to buy donuts every morning from Krispy Kreme. Every Saturday and every Friday, I bought coffee. No problem."
"But I can'€™t stress enough how much people should know that there's a lot more than what you read in the newspaper. There's probably more to this story than we know."
As details continue to emerge, it appears there was a lot more than what met the eye with Incognito and Martin. For as much access as the media is granted, it'€™s often just scratching the surface of the relationships NFL players have with one another.
As a veteran on the Giants, Saints and Panthers, Shockey says he often would step in and put an end to hazing rituals when he thought they were going too far.
"€œSeveral times, I'd say, 'This guy is here to help us. This kid is young.' I remember several times doing that," he said. "I wasn't a person who ever picked on another person. I wouldn'€™t make them carry my pads. I could carry my own pads. I could pay for my own meal."
He never hazed Cam Newton when Newton was a rookie. He never hazed Manning.
But Shockey never played for the 2012 and 2013 Miami Dolphins.
"Remember, every team is different," he says. "€œThe Saints are different than New York and New York was different than Carolina. Every team has its own fraternity when it comes to rookies and stuff."
---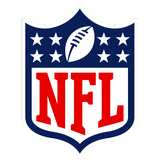 Get more from National Football League
Follow your favorites to get information about games, news and more
---