National Football League
National Football League
Seahawks trying to find right mix to get to QB
Published
Oct. 24, 2014 6:56 p.m. ET

RENTON, Wash. (AP) One of the hallmarks of the Seattle Seahawks' Super Bowl run was the ability to wreak havoc on quarterbacks.
Whether it was Cliff Avril, Michael Bennett or Chris Clemons - to name a few - the Seahawks were constantly putting opposing quarterbacks under pressure.
This season, Seattle's pass rush isn't close to matching its effectiveness from last year.
''It's the combination of guys getting clean on their rushes off of play actions in the early downs, getting in the back field. Also, us covering a guy down, making the quarterback hold the football for an extra beat so that works hand-in-hand,'' Seattle coach Pete Carroll said. ''Just in general, we have not been as effective with the things that we've done to rush the passer and pressures and stuff like that.''
Seattle is tied for 27th in the NFL with just seven sacks through six games. Only Oakland and St. Louis have fewer sacks, but having Seattle near the bottom is surprising after the Seahawks ranked in the top 10 last season.
There are several reasons for the drop in Seattle's sack numbers. It's also having a trickle-down effect on the number of turnovers Seattle has forced so far- only five through six games. After six games last season, Seattle had 16 sacks and had forced 17 turnovers.
If ever there was a week for Seattle's pass rush to get healthy it would be Sunday against Carolina. The Panthers are banged up on the offensive line and Carroll said there would be adjustments made to the pass-rush this week. Whether that's different rotations or more blitz packages remains to be seen.
''For us, when they do step back we have to make them pay,'' Avril said. ''The ball is coming out kind of quick, but for us we have to keep chopping away, keep getting better and everything will play itself out.''
Much of the burden has fallen on Avril and Bennett. Last season, Seattle's defensive line had enough depth that the playing time for both was decreased and the pair was able to stay fresher throughout the season.
Avril and Bennett are playing significantly more snaps this season and Bennett has yet to be as effective as an inside rusher. According to Football Outsiders, Avril has been in for 66.3 percent of Seattle's defensive snaps this season and Bennett is at 81.5 percent. Last season, Bennett played 57.5 percent of the snaps and Avril 52.3.
''If you watch film, we've hit the quarterback a few times,'' Avril said. ''We feel like we can get there. It's just not going that way right now. We'll be all right.''
Offenses this season are also being smarter against what the Seahawks do so well. Instead of pushing the ball downfield and challenging the likes of Earl Thomas and Richard Sherman, quarterbacks are content to throw shorter, underneath passes, especially when the Seahawks are playing zone coverage. That doesn't give Seattle's pass rush an opportunity to get to the quarterback.
So far this season, 31.6 percent of completions against Seattle's defense have been thrown within 6 yards of the line of scrimmage, a percentage that's up slightly from last season. On top of that, Seattle is giving up more yards after the catch.
''This year it's just a little different,'' Bennett said. ''Every year is a different dynamic. We're at the perfect part of the season to figure out where we want to be at as far as rushing.''
---
AP NFL website: www.pro32.ap.org and www.twitter.com/AP-NFL
---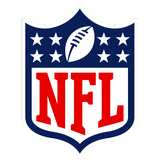 Get more from National Football League
Follow your favorites to get information about games, news and more
---