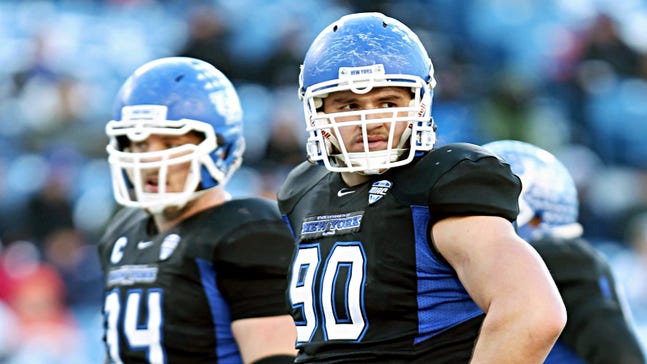 Seahawks' Tom Cable: 'We like the guys we have' on the offensive line
Published
May. 8, 2015 3:12 p.m. ET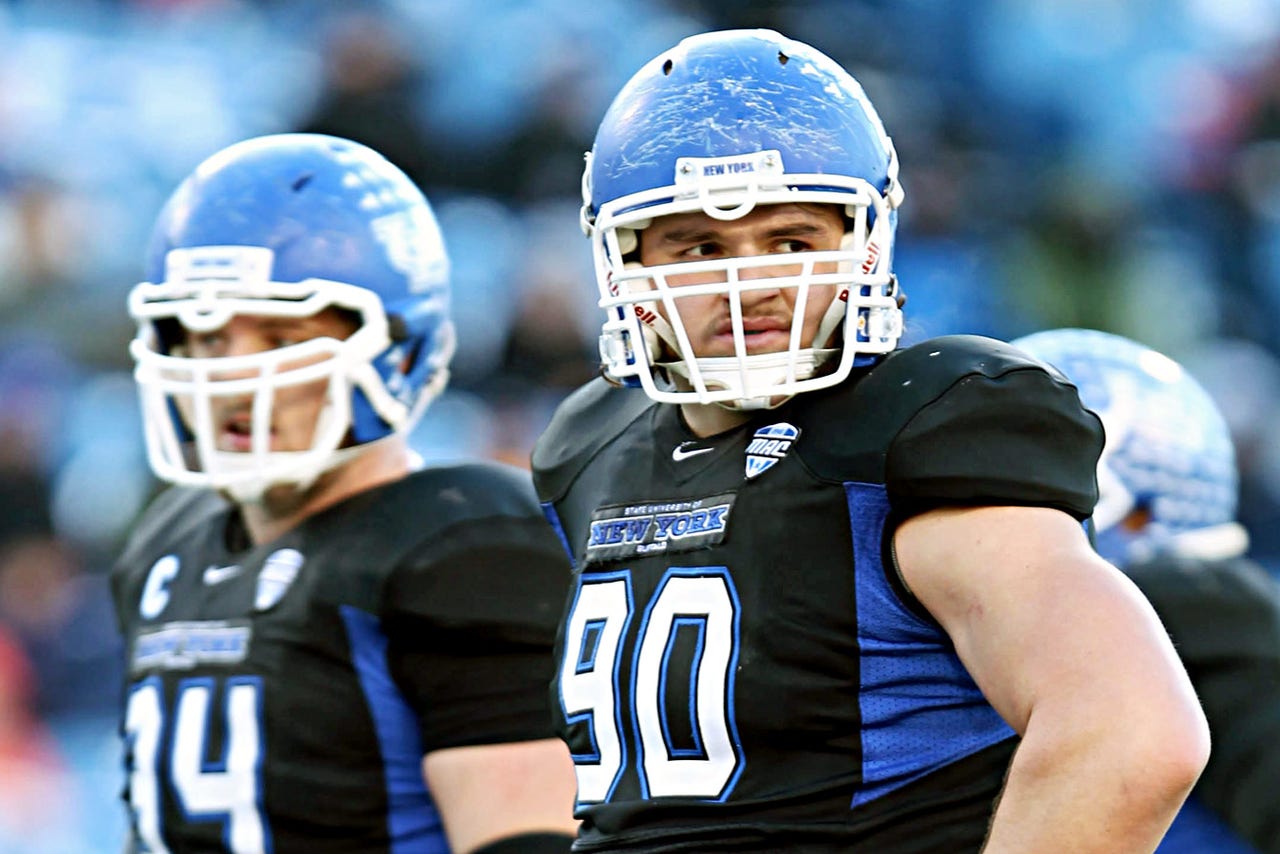 The Seattle Seahawks made a splash in the draft selecting three offensive linemen. G Terry Poole from San Diego St., G Mark Glowinski from West Virginia and G Kristjan Sokoli from Buffalo. All three linemen are very athletic who can potentially play multiple positions.  
Offensive line coach Tom Cable could not be happier with their draft class as well as the offensive linemen already on the roster. 
"We like the guys who we have," Cable told the News Tribune.
Cable had this to say about Poole and Glowinksi's versatility to play all three O-line positions: 
"That's the reason we took them, because we have a little mix and matching to do.  We like who's here, and this is going to give us even more flexibility.  Both of them will have some learning to do at this level, but that's normal.  I think the fact that they can play a number of spots is going to help us."
Cable believes either one could play center for the Seahawks which is a position still in question after trading All-Pro center Max Unger to the New Orleans Saints for Jimmy Graham.
"I think either one or both right now.  We kind of have gone through this thing all along thinking that in mind, that if they came to us having been a tackle, where are they at at center, and if they've been a guard, where are they at center.  So we've always kind of considered that along the way."
Cable also touched upon what he looks for when he wants an offensive linemen to switch positions.
"I think that's a cool question, because it's our philosophy.  We're a staff that develops people.  So, we don't look at it that way.  I think if you become cookie cutter, you become normal, and we're obviously not normal in what we do and how we do things.  I think that we've had some success being that, being who we are.  Our whole objective is to find the best football player, and then develop them. Whether he was a left out, and now he's playing right guard, or a d-lineman or whatever.  It's just worked well for us, and it's something that we're good at."
The Seahawks start their three day rookie minicamp on Friday. That is where they will begin the process of evaluating their picks and the different positions they would like the linemen to play.
(h/t The News Tribune) 
---
---