National Football League
National Football League
Seahawks repeat a scary prospect for NFL
Published
Feb. 1, 2015 2:37 a.m. ET

PHOENIX (AP) Here are some scary thoughts for the rest of the NFL:
A win Sunday will stamp the Seahawks as one of the best teams of the Super Bowl era. And, given Seattle's makeup and philosophy, the future for the franchise might be brighter than for any other club.
Rarely has a team with so many key young players been so formidable. The last such group might have been the Jimmy Johnson Cowboys of the early 1990s, when Dallas had the Triplets: future Hall of Famers Emmitt Smith, Troy Aikman and Michael Irvin.
Seattle has its own trio of All-Pros, but on defense: cornerback Richard Sherman, safety Earl Thomas and middle linebacker Bobby Wagner. All are 26 or younger.
They're complemented by young talent all over the lineup, from Kam Chancellor (26) in the secondary to linebacker K.J. Wright (25) to offensive leaders quarterback Russell Wilson (26), receivers Doug Baldwin (26) and Jermaine Kearse (25 next week), tight end Luke Willson (25) and a bunch of twenty-somethings on the line.
All of them already have experienced the ultimate success on the field, and if they can beat New England for a second straight championship, the D word frequently will be thrown around.
''For us to win the Super Bowl back-to-back years, we definitely could be a team that's talked about as a dynasty,'' Wright says. ''I'm glad that the core players of this team are still together. The more we continue to stay around here, the more championships we'll win.''
Very possibly.
But it's not just the talent coach Pete Carroll and general manager John Schneider have collected, and how quickly Seattle locked up key personnel with contracts; only Wilson and Wagner need to be re-signed among the elite players.
It's the culture the Seahawks have developed.
Unlike the Patriots, who emulate the approach of their reveal-nothing coach and front office, the Seahawks are free-wheeling. It some ways, they resemble a college team, which makes perfect sense: Before turning around the Seahawks, Carroll won two national titles at Southern Cal.
While the methods of Bill Belichick clearly work in New England - no franchise has been more successful overall in the last 15 years - the Patriots last won a championship a decade ago. Although Tom Brady says he hopes to quarterback the team well into his 40s (he's 37), the current roster doesn't strike fear for the future the way Seattle's might.
That's true even if the Patriots win Sunday in a dead-even game: The betting line is pick-em.
''There are a number of kind of tenets you know, but developing a really competitive roster, keeping it young, always trying to upgrade,'' Carroll says of the program he's installed in Seattle since arriving in 2010. ''That mentality is really pervading. It shows up everywhere. The style of play that we want, that we agreed to, about being a physical team and running the football and playing defense on teams. And with that thought, those are all just kind of the tenets that we've built it on and we've tried to remain uncommonly consistent in that commitment. I think that's at the core of everything.''
The Nolls and Landrys and, yes, Belichicks might scoff at the openness. But in the Gen X NFL, letting players ''be themselves,'' as Sherman says, could be the way to go.
In a copycat league, if the Seahawks come through Sunday, who's to say Seattle's approach won't be emulated? Lots of the Seahawks think so, even hope so.
With championships in the bank and money to spend under the salary cap, the Pacific Northwest becomes an even more attractive landing spot. And that will be true even if - as expected - some of Carroll's assistants leave for promotions elsewhere this offseason.
''I know that the guys that are here really want to be here, and want to have the style of coaching,'' says center Max Unger, a six-year veteran. ''I think that it really just focuses on what you do well and highlighting that within your position. It's just a positive mindset.''
And then there's the ultimate attraction: winning rings.
''Man, that's why I stayed because of being able to play in these types of games and just a chance to play on this team,'' says defensive end Michael Bennett, who left Tampa after four seasons, won a championship last year on a one-season deal, and then re-signed with the Seahawks. ''I mean, this team is full of energy, full of superstars, full of everybody who wants to be successful.
''I mean, money can't put a price on winning. I know a lot of guys who have made a lot of money and they are still upset that they can't be in this spotlight. Pro Bowls are one thing, MVP is one thing, but Super Bowl is a whole other atmosphere. When you win a Super Bowl, you get so much notoriety and you get the chance to really be on a great team. Money just can't put a price on that.''
---
AP NFL website: www.pro32.ap.org and www.twitter.com/AP-NFL
---
---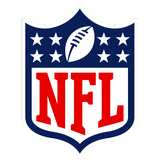 Get more from National Football League
Follow your favorites to get information about games, news and more
---