National Football League
National Football League
Schein 9: LT's days in SD are numbered
Published
Feb. 16, 2010 12:00 a.m. ET

The rumors are flying, and I love it.

There is no offseason for the SCHEIN 9.

We predict the future, boom or bust style.

1. Donovan McNabb will remain the Eagles' quarterback.

This, despite the rumors, is a boom.

The Eagles' window to win the big one hasn't closed yet. McNabb gives them the best opportunity to win a Super Bowl. Let's not have the final two games against Dallas, both Week 17 in the regular season and Round 1 of the playoffs, cloud the judgment in the court of public opinion. McNabb had another great season, behind a work-in-progress offensive line while dealing with a major injury at running back. McNabb developed a great chemistry with second-year star DeSean Jackson and rookie speedster Jeremy Maclin. Brent Celek became a great weapon at tight end. It would be illogical to bust up the party now.

I know the Eagles are getting calls, and McNabb is in the final year of his deal. But you can't win a Super Bowl with Kevin Kolb quite yet. I wouldn't trade McNabb for a draft pick. I'd try to win. At the end of 2010, if the Eagles don't win it all, then I think they let Donovan go and usher in the Kolb Era.

The goner is Michael Vick, who I believe won't be retained and will find an ice-cold reception on the open market.

2. Both Darren Sharper and Reggie Bush will be back with the champs.

BOOM!

I firmly believe this will happen.

The celebration is on going in New Orleans, as it should. It's the greatest and most-deserved sports party ever! At some point, the Saints' management will climb out of bed and realize that the clock is ticking on the franchise tag deadline this month. And I only write that with some exaggeration, I think.

Sharper made $1.5 million last year. He won't complain about being franchised if the two sides can't work on a two-year deal. New Orleans won't let the playmaking safety get away after his contributions to the title.

Bush, meanwhile, is due $8 million next season. The brass loves him and his explosiveness and versatility. Bush stayed healthy all year and stayed in New Orleans all last offseason. These were significant developments. He's become a very good NFL player, and Bush can only get better.

3. LaDainian Tomlinson is coming back to San Diego.

Sadly, for the Chargers fans, I believe this is a bust.

The Chargers have to make a decision on an aging LT and free agent Darren Sproles. It's obvious that the Chargers think Tomlinson is past his prime. And it's clear that he is no longer the same player. After the finish to the Chargers' season, the time is right to cut the cord with the future Hall of Famer and popular Charger.

I see LT signing with a team like the Texans. I still think Tomlinson has gas left in the tank, as long as his new team doesn't expect the old LT and instead, a solid LT who's getting old.

I believe AJ Smith prefers Darren Sproles on his roster. If the Chargers franchise Sproles for the second straight year, we are looking at a number just under $8 million.

4. Karlos Dansby leaves Arizona.

This is a boom.

The Cardinals' star linebacker told us on Sirius NFL Radio during an exclusive interview that he believes his time is up in the desert.

Dansby says that he thinks the Chargers, Dolphins, Giants and Redskins are perfect fits.

I think the Dolphins and Giants will be big players. Assuming there is no CBA, I think Dansby is the single-best unrestricted free agent on the open market. He can play inside and outside and can play in the 4-3 and 3-4. Dansby gets to the quarterback, stops the run and makes plays in the clutch. And he's a leader.

5. Julius Peppers will be franchised.

BUST!

Just consider the fact that it's a "boom or bust" season for Carolina general manager Marty Hurney and head coach John Fox, and they don't want to bring the sack artist back. He is way too inconsistent. Peppers' own teammates, like Jon Beason, have been critical of his effort and lax ways. Don't worry about compensation if he leaves, and Carolina gets nothing back. It's time to cut the cord and move forward. With Peppers, it's always about Peppers. Remove him, and it's about winning.

Several commentators call Peppers the best unrestricted free agent on the market, once Carolina doesn't franchise him. I totally disagree. He will command big-time cash and will never live up.

I think Peppers winds up in New England, with Bill Belichick convinced he can motivate him.

6. Torry Holt signs in Chicago.

This is a boom.

I still think Holt still has great hands and can still run great routes. He won't play at his Hall of Fame level we saw in St. Louis, but Holt can catch 50 passes in Chicago while being reunited with his old Rams' coach Mike Martz, who was hired to be the Chicago offensive coordinator.

And I always flash back to what Mike Sims-Walker told me this season about what Holt taught him about how to be a pro receiver in the one year they were together in Jacksonville. Think about how Holt, the epitome of professionalism, can help Devin Hester, Johnny Knox and Devin Aromashodu, while simultaneously teaching Jay Cutler a thing or two about being a leader.

7. Marc Bulger is done in St. Louis.

This might surprise you on the heels of the report that Bulger cleaned out his locker. However, I am calling this a bust. I know Bulger is due $8.5 million, but how could you possibly cut him? You don't have anyone better, and the free agent market is totally paper thin.

A Rams source tells me the locker room cleanout was the same for every player.

We will see what happens, but Billy Devaney, Steve Spagnuolo and the Rams would be foolish if they cut a Pro Bowl quarterback.

8. The Patriots will let Vince Wilfork and Leigh Bodden walk.

This is an absolute bust.

Both players are essential to New England getting back to the Super Bowl.

Bodden remains an underrated cornerback. He thrived under Belichick this past season. They won't let him go.

And while Wilfork won't be happy, I will be stunned if the Pats don't franchise him by the deadline.

9. Kyle Vanden Bosch is done in Tennessee.

I think this is a boom.

And it's sad. I think Vanden Bosch is an excellent player and a great team leader. History shows if the Titans wait this long, the player walks.

And that will be a lot of quarterback sacks and pressures — and locker room credibility — walking out that door. I'd love to see him in Atlanta.

You can watch Schein's absolutely hysterical weekly NFL picks, VIDEO STYLE, right here on FOXSports.com

For a daily Boom or Bust on New York Sports, watch Schein and Chris Carlin weeknights at 6 p.m. ET on SNY (DIRECT-TV 639).

Listen to Schein and Rich Gannon on the Sirius Blitz from 10 a.m. to 1 p.m. ET on Sirius NFL Radio Channel 124.

On NFL Sundays, join Schein for the Sirius NFL Tailgate show from 9 a.m. to 12 p.m. ET and then immediately after every Jets game on SNY for Jets Postgame Live.

Follow Schein on Twitter at twitter.com/AdamSchein.

---
---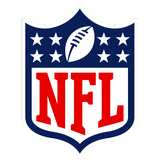 Get more from National Football League
Follow your favorites to get information about games, news and more
---