National Football League
National Football League
Schein 9: Flacco still can't be trusted
Published
Jan. 17, 2012 12:00 a.m. ET

You think you have issues with Joe Flacco? Wait until you see what Ed Reed had to say!
Plus, Eli and Coughlin are on a new level of elite. Respect for the Niners, Patriots D, and we call for Bill Leavy's head, SCHEIN 9 style.
1. The monologue
I can't wait for Championship Sunday. It's the single best day on the NFL calendar. It's often better than the Super Bowl. I want to scream that Sunday is going to be epic with two pick-'em games. I want to rant and rave how all four teams left in the tournament have an equal chance to make the Super Bowl.
But I can't. I won't. Even though I love everything about the Ravens, I don't think they will win the Super Bowl. I don't have faith in Joe Flacco.
Flacco pretty much nailed it last week in his whiny, defeatist rant, saying the critics would find a way to knock him around and not give him credit if Baltimore won. Well, the Ravens beat the Texans, and Flacco had another pedestrian game.
If you don't believe me, take Ed Reed's word for it.
Reed joined us Monday on the SiriusXM Blitz, and we asked an open-ended question seeking his analysis of Flacco's performance. Reed's response was telling:
 "Joe was kind of rattled a little bit by that defense. They had a lot of guys in the box on him and they were giving it to him. I think a couple of times he needed to get rid of the ball. It just didn't look like he had a hold on the offense."
Whoa!
Then Reed added, "He can't play like that. One specific play that sticks out to me was when Ray Rice came out and got pushed out of the backfield and (Flacco) still threw him the ball and he had Torrey Smith on the outside. I can say that sitting on the sideline or sitting in the stands. You don't know what someone else is seeing."
Joe Flacco hasn't been trustworthy this season. He hasn't been consistent. His commentary to the media last week was rather alarming, sounding beaten-down, marching to a loser's lament, worried more about perception than the actual game.
I love John Harbaugh. He's an excellent coach. Every year Baltimore gets a top ranking in my annual organizational rankings, led by Ozzie Newsome and Eric DeCosta. Ray Rice is an elite back. I voted for him as a first-team All-Pro. The Ravens defense, led by Reed's savvy and play-making skills, is outstanding. Terrell Suggs can't be blocked. Haloti Ngata is a beast. Ray Lewis seems healthy and looks like he's drinking from the fountain of youth. And Baltimore isn't scared of the Patriots in Foxborough, having won in New England two seasons ago in dominant, bone-crushing fashion. It actually lines up for a potential upset special.
Now ask yourself if you trust Flacco. Can you picture him pitching the perfect game necessary to best Tom Brady?
If Flacco fizzles on Sunday instead of shining, would it be time to explore Plan B to get Baltimore over the hump? I think it would be that time. Too strong, or right on, according to Reed.
2. Color me impressed
Eli Manning beat the 15-1 Packers. Eli Manning outplayed Aaron Rodgers in a season in which Rodgers will win league MVP for his unmatched perfection in the regular season. Eli Manning now has four consecutive dominant performances in must-win games against the Jets, Cowboys, Falcons and Packers. He's the best quarterback in Giants history. He's arguably the biggest "winner" in the Manning family. And Eli Manning gives the Giants a great opportunity to beat the Niners and win the Super Bowl. His excellence at quarterback gives the Giants the edge.
These are my strong opinions. You could argue that they have become facts.
Eli Manning took his "elite" status to another level this weekend. Coupled with his run to the 2008 Super Bowl, you can't poke holes in him anymore. Did you see his poise, his accuracy, the way he spread the ball around? Did you see his execution on third down?
It's easy to say Aaron Rodgers and the Packers were rusty. I think Eli put the Packers team on their heels and made them rattled playing from behind. The first drive was long and resulted in a Giants field goal. When the Packers tied it, Hakeem Nicks danced around poor Charlie Peprah and gave the Giants the lead. A Hail Mary pass to close the half? No problem. Eli's made more improbable throws in the big spot.
I wasn't always an Eli believer. He had that "deer in headlights" look so early in his career. The sagging body language troubled me. So did the lack of leadership that was discussed so often.
Now he's a difference-making star. He's locked in as a top-5 quarterback. Eli's earned it.
3. Backseat coaching
It's on record that I think the world of Mike McCarthy as a head coach. But I didn't remotely understand his onside kick at 10-10 after the Packers got a gift (more on that later) of a call on a clear Greg Jennings fumble and had all of the momentum in the game. It looked desperate, and risk/reward wasn't on his side.
4. "Fire Coughlin"
Seemingly someone could've written such a headline at any point the past few years. Heck, some were sharpening their swords after the Giants lost at home to Rex Grossman and the 'Skins in Week 15, meaning Washington swept New York this season.
Tom Coughlin has arguably become the Giants' most successful coach of the modern era. Stack his resume side-by-side with Bill Parcells. Look at all the team's major injuries during the preseason and regular season, and the adversity he and the Giants have had to overcome. This is an incredible job of coaching.
Perhaps earlier in his tenure with the Giants, Coughlin would've butted heads with Brandon Jacobs, Antrel Rolle or Osi Umenyiora to the point of making these cats useless. Instead, Coughlin pushed the right buttons with them all year. He got Justin Tuck to play while not at 100 percent.
Fire Coughlin? How long can the Giants convince him to stay?
5. "I want winners"
I thought of Mike Singletary's rant the minute two of the main targets of the former overmatched and clueless head coach connected on a fabled game-winning score to ice the dramatic, majestic Niners' win over the Saints. It was Alex Smith to Vernon Davis for a pulsating touchdown to give the Niners a victory. There isn't a Niners fan on the planet who could've conjured up that scenario at this time last year. I got chills when Vernon Davis, with tears streaming down his face, embraced coach Jim Harbaugh when he reached the sideline.
Smith had a magical finish, matching Drew Brees score-for-score in the final five minutes. How about the touchdown run on a bootleg on third-and-7, after a 5-yard penalty for 12 men being in the huddle? How about the sheer guts for Harbaugh to call that play? That's Niners football.
Davis proved to be prophetic with us on the radio last week when he said, "Everyone's talking about the Saints offense. They should be talking about our offense."
Truer words have never been spoken. There's a reason we picked the 49ers to beat the Saints. There's a reason why Sunday's NFC Championship Game on FOX is going to be incredible. The San Francisco 49ers are filled with winners and play-makers. They just needed Jim Harbaugh to maximize them.
6. San Francisco treat
It would be foolish to criticize the San Francisco defense for how it played late in the game Saturday. Drew Brees, Jimmy Graham and Darren Sproles are that good. What should be stressed is all of the big plays and game-changing turnovers the Niners made throughout the first three quarters to jump to a 17-0 lead and set the entire tone and tempo for the monster win.
Where do you want to start?
I thought Donte Whitner's jarring pop of Pierre Thomas on third-and-goal that forced a fumble and knocked Thomas out changed the entire complexion of the game, announcing to the Saints and the rest of the world that the Niners were in it to win it.
Then you had rookie sensation Aldon Smith sacking Brees, setting up a long, first-quarter Smith-to-Davis pass play of 49 yards to put the New Orleans defense back on its heels. Dashon Goldson had a statement pick early, setting up a Smith-to-Michael Crabtree touchdown. Carlos Rogers made two gigantic pass breakups, including one on a bomb that seemed destined to fall in Adrian Arrington's hands for a touchdown.
Ahmad Brooks, overshadowed at linebacker with the Patrick Willis and NaVorro Bowman combination, had key sacks, tackles and pressures. Defensive Player of the Year candidate Justin Smith had a huge bull rush to pressure Brees on a third-and-long deep in New Orleans territory, which set up great 49ers field position. Frank Gore then darted for 42 yards, setting up a David Akers field goal to give San Francisco a 23-17 lead.
And the Niners have the best special teams in pro football, highlighted by Akers and all-world punter Andy Lee.
You would be spot-on in discussing the Giants' supreme confidence heading into Sunday's matchup. But no team in the league is more confident than the Niners.
7. My guys
Patriots defense: This was a bit lost in the shuffle this weekend. I won't minimize the performance. Tim Tebow played well against the Steelers. The Pats' defense has been maligned. This was impressive stuff.
Tom Brady: Perhaps he was motivated watching a full hour of "SportsCenter" on the opposing quarterback. Brady threw five first-half touchdowns. It easily could've been more.
Michael Boley: It was Boley who sacked Aaron Rodgers on a key third down late in the second quarter to get the Packers off the field. It set up the Ahmad Bradshaw run and the Manning-to-Nicks Hail Mary touchdown. Boley's sack was the most underrated play of the game. And it was Boley's best all-around performance as a Giant.
Ed Reed: It was fitting that Reed sealed the win with an interception. He told us Monday he figured out during the week some of Houston quarterback T.J. Yates' tendencies to lock on to one receiver. Reed's an all-time great safety, and his legendary film study plays a big part.
Arian Foster: He was a flat-out stud Sunday, giving the Texans a chance for the upset special.
8. My goats
Bill Leavy: He should not be allowed in the playoffs ever again. Leavy marred the Seahawks-Steelers Super Bowl with pathetic calls. He embarrassed himself and the league again Sunday. Greg Jennings fumbled the football. Everyone in America knew it. Joe Buck and Troy Aikman rightly called it an obvious fumble. My 16-month-old daughter screamed, "Fum-le." Yet Bill Leavy was totally clueless. We shouldn't be surprised. His crew also botched a spot on a DJ Ware first down and a roughing the passer on Osi. How Leavy got the assignment is beyond me.
Jacoby Jones: His muffed punt changed the entire complexion of the Texans-Ravens game.
T.J. Yates: You knew, facing the Ravens defense in crunch time, Yates would look like a rookie quarterback drafted in the fifth round, and he did.
Gregg Williams: Saturday proved to be his final act in New Orleans, with Williams planning to join Jeff Fisher to run the Rams defense. Williams' all-or-nothing approach wore thin in New Orleans and certainly aided the Niners.
Tim Tebow: Yikes. I'd like to see "SportsCenter" do a full hour on Alex Smith.
9. Three nuggets of wisdom
• Is it too early to pick the Texans to reach the Super Bowl next year? They would've knocked off the Ravens with a healthy Matt Schaub.
• Jeff Fisher didn't want to work for Stephen Ross? Color me stunned. Yeah, right.
• Reed tells us he might not practice this week but under no circumstance will he miss Championship Sunday.
---
---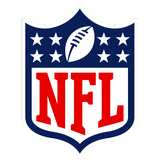 Get more from National Football League
Follow your favorites to get information about games, news and more
---