National Football League
National Football League
Schaub has shot to get Texans into AFC title game
Published
Jan. 10, 2013 2:43 a.m. ET

Matt Schaub made his first playoff start last week and helped lead the Houston Texans to a win.
But he did make a key mistake, throwing an interception which was returned for a touchdown.
He knows he'll have to be much better if the Texans expect to win at New England in a divisional playoff game on Sunday.
''He's going to have to play at a high level, but we all are,'' coach Gary Kubiak said. ''You know what I mean? We got a job to do around him.''
Schaub's No. 1 goal this week is to help the offense score touchdowns instead of field goals when it gets in the red zone. Houston got inside the 20-yard line four times last weekend against Cincinnati, and settled for field goals three times after the offense stalled.
''Against this team in their building threes aren't going to cut it,'' Schaub said. ''We've got to get down there and we've got be aggressive and score touchdowns.''
Schaub is a nine-year veteran, but Saturday was his first start in the postseason after he missed Houston's playoff run last year because of an injured foot. He said it meant a lot to him to be with his team for the first time in the playoffs, and of course, getting the win made it even better.
Receiver Andre Johnson believes that having that first game out of the way will help Schaub this week against the Patriots.
''Him just getting his first win probably just got a monkey off his back,'' Johnson said. ''Because that's something that a lot of people talked about. I think with him getting that out of the way, it will make him feel more comfortable going into the game.''
The Texans had their worst game of the season in their first trip to Foxborough, a 42-14 loss to the Patriots last month. But Schaub said that the loss didn't do anything to hurt their confidence.
''We know what type of team we can be when we're playing up to our expectations and our standards and what we demand out of ourselves,'' he said. ''We'll go up there with a lot of confidence to win a road football game.''
Offensive coordinator Rick Dennison was pleased with Schaub's work against the Bengals, and liked how he dealt with their pass rush, which is among the best in the NFL.
''He managed the game well and then he handled the pressure when it was coming, to get the ball out, when he was hot,'' Dennison said. ''He missed a couple of things. Obviously, his footwork was a little off, it cost us one there. But he's a tough-minded kid and he kept playing. Our guys rally around tough guys and he's done a nice job with that all year - just keep bouncing back. I think with that he leads us very well.''
Schaub threw for 4,008 yards with 22 touchdowns and 12 interceptions in the regular season. But he's thrown just one touchdown with four interceptions in the past five games.
Aside from the interception, Schaub was better against the Bengals as he completed 29 of 38 passes for 262 yards. He was helped by improved protection, and wasn't sacked after being taken down 12 times in the previous four games combined.
He knows they'll likely face a completely new look from New England's defense this time around.
''You've got to go in expecting a lot of different things,'' he said. ''You've got to be prepared to handle a lot of different situations and circumstances, things that they can do because they do a lot. Being able to adjust in game will be important.''
Along with taking advantage of opportunities in the red zone, Schaub knows another key to the game will be limiting penalties and turnovers against New England. He had an interception early in the last game against the Patriots that contributed to an early 14-0 deficit.
''The way they play, you can't have penalties and put yourself behind in the down and distance,'' he said. ''You can't give them extra possessions by turning the football over. The way their offense is playing you have to expect them to score points, and (can't) give them extra opportunities with the ball.''
Schaub, who has been criticized for not showing enough emotion at times, was animated when asked if the demeanor of the team changes this time of year.
''There's no tomorrow at this time of the season,'' he said. ''If you want to move on, you've got to bring a sense of attitude and nastiness with you to go out and dominate your opponent on every play.''
---
Online: http://pro32.ap.org/poll and http://twitter.com/AP-NFL
---
---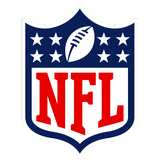 Get more from National Football League
Follow your favorites to get information about games, news and more
---