National Football League
National Football League
Sanchez ready to step up in 3rd season with Jets
Published
Sep. 8, 2011 12:44 a.m. ET

Mark Sanchez has heard the critics through his first two NFL seasons, the people who have said the New York Jets made it to the last two AFC championship games despite their young quarterback.
Well, on a team with a win-now approach, Sanchez knows the pressure is squarely on him this season to step up. And it starts Sunday in the season opener against the Dallas Cowboys.
''It seems like that's the emphasis every year,'' Sanchez said Wednesday. ''With every ballclub, the quarterback's got to be good, got to be solid. So, this year's no different. If anything, it's only gotten more intense and more important for me to be accurate and give our guys a chance.''
He'll have a new set of wide receivers other than Santonio Holmes, with newcomers Plaxico Burress and Derrick Mason and rookie Jeremy Kerley in the mix.
''They've been around this league a long time,'' Sanchez said of Burress and Mason. ''They've played with a lot of quarterbacks and it's my turn to really take charge. So I think that's been a great challenge for me and they've responded well.''
Coach Rex Ryan knows Sanchez's completion percentage isn't high - it was 54.8 last season - but insists that number isn't the only one that matters.
''I don't have him on my fantasy football team,'' Ryan quipped. ''I just want my quarterback to win.''
And, that's one thing Sanchez has done in his young career. He has four postseason victories, already a franchise record, and joined Pittsburgh's Ben Roethlisberger as the only two quarterbacks in NFL history to reach the conference championship in their first two seasons.
Still, Sanchez isn't regarded as an elite player by many people other than Ryan, who used the term recently to describe his quarterback. That doesn't mean he won't get there, though. Both Burress and Mason have repeatedly raved about what they've seen from Sanchez since they signed with the Jets this summer.
''That guy doesn't impress me at all. I can go back there and play quarterback,'' Mason said with a big laugh. ''Nah, I mean, his ability to have a short-term memory and him being so young but having the intelligence of a veteran. He's a guy that goes out there and commands the respect of the huddle. I think it's very critical for your quarterback to be a leader and show that leadership, and since I've been here, he's been able to do that.''
Mason spent the last six seasons in Baltimore, and Joe Flacco was his quarterback for the last three. Flacco has had early success with the Ravens, but Mason didn't want to compare him to Sanchez at this point.
''I really don't want to talk about Flacco, honestly. I have No. 6,'' Mason said, referring to Sanchez's jersey number. ''I'm good friends with Flac, great guy, but it's about Sanchez now. I could care less about what Flacco does. I hope he does well, but I could care less about anything else. What I've seen from Mark is that he's a mature quarterback and he's the type of guy where if things do go wrong, he's able to put it behind him quickly and move.
''I think as a quarterback, you have to be able to do that.''
Sanchez struggled in the season opener last year, going 10 of 21 for just 74 yards in the 10-9 loss to Baltimore, but he wasn't alone as the Jets gained just 176 yards of offense.
''We were just trying too hard,'' he said. ''You get that pressure from `Hard Knocks,' and you have to show the world everything you've got, and we have all these new players and we want to do so much.''
This time around, it's about keeping things simple and managing the game - being the true leader of the offense.
''We just want to be ourselves and go with what you know,'' he said. ''We're a good rushing team, but we can throw the ball when we need to. We're going to have great field position with our special teams, our defense is going to get the offense the ball back, and that's it. Don't get too cute. Don't make anything up on gameday. Just play and have fun.''
And that goes for the team's approach to a Cowboys secondary that could be without starting cornerbacks Terence Newman and Mike Jenkins.
''We don't want to change too much,'' Sanchez said. ''I think we have a good plan going into it and whoever suits up for them, we need to be ready to play.''
Notes: Sanchez helped pay the costs for his alma mater, Mission Viejo High School, to fly to New Jersey and play Don Bosco Prep on Saturday night in a matchup of two of the country's top prep programs. The team, along with Sanchez's former coach Bob Johnson, visited the Jets' facility but Sanchez wasn't sure if he'd have any time to spend with them in the next few days. ... Ryan was asked what he'd think if he saw lots of Cowboys jerseys in the crowd at MetLife Stadium on Sunday: ''I don't know why they'd be here,'' he said, joking. ''They're coming into our stadium. It's probably not recommended that you wear Cowboys stuff, I would think.''
---
---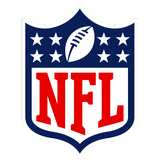 Get more from National Football League
Follow your favorites to get information about games, news and more
---