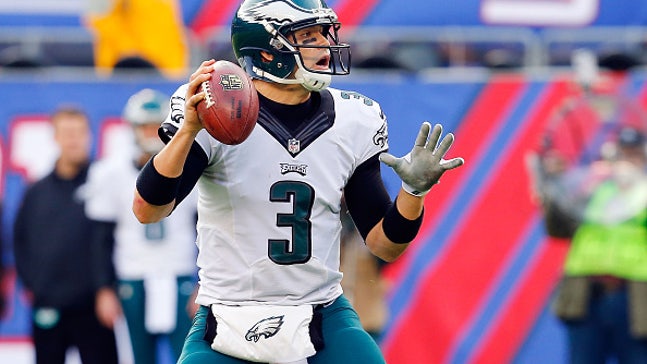 Sanchez absolutely believes he can win Eagles starting gig
Published
May. 6, 2015 5:10 p.m. ET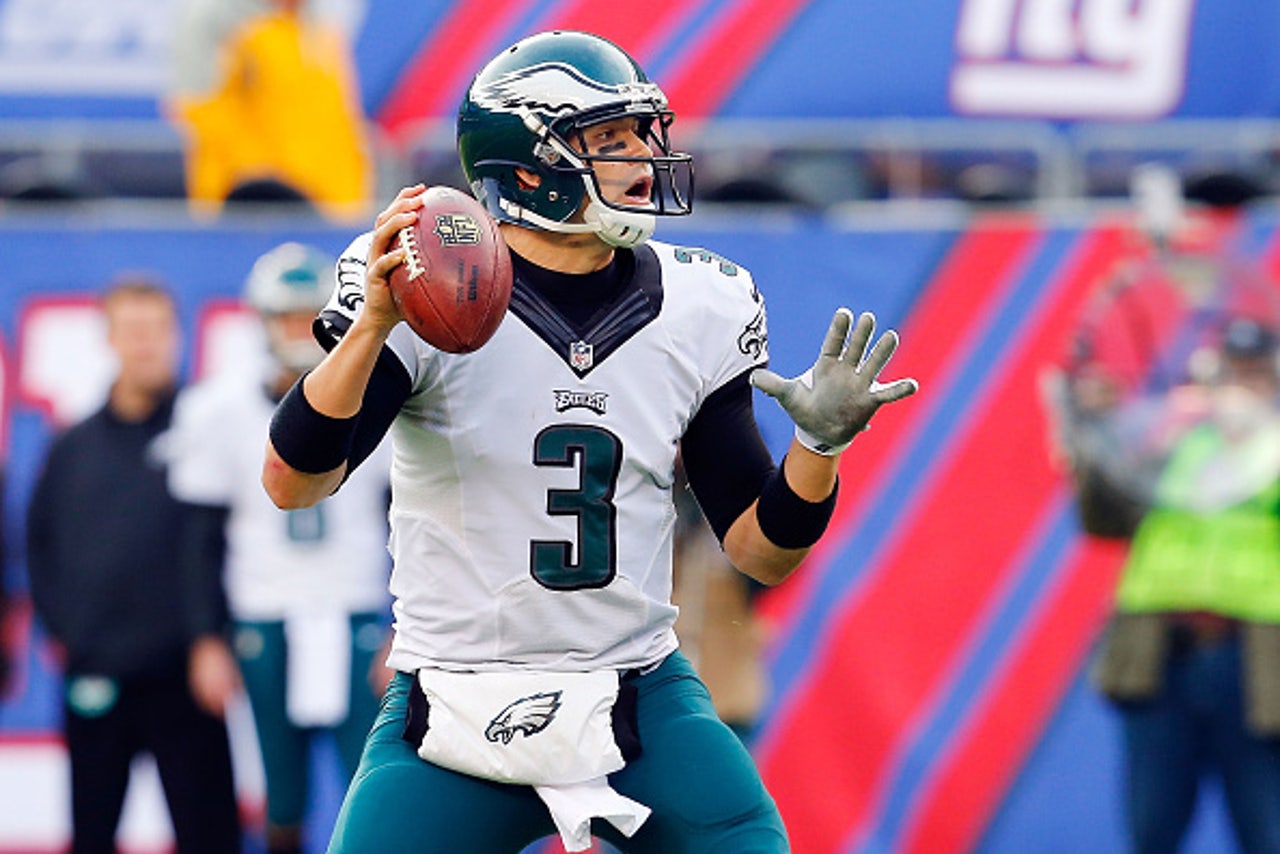 By Rachel Wold
As Philadelphia Eagles' head coach Chip Kelly announced last week, there will be a quarterback competition in Philly which will include a battle between Sam Bradford, Mark Sanchez and even Tim Tebow.
However, the last quarterback to officially play in the lead role was Sanchez who started for the Eagles' last eight games in 2014. Probably feeling somewhat territorial, Sanchez seemed secure when asked if he thought he had a chance to win the starting role (via CSN Philly).
Absolutely. That's the way I understand it.
Sanchez explained that the reason he signed a $9 million two-year deal was to continue to play with the Eagles and compete for the starting job.
Really just talking with Coach Kelly and knowing I'm coming with the opportunity to compete for the starting job. That was important to me.

There were some other opportunities out there, but I didn't want to switch systems again. On a one-year deal, it's different for maybe a defensive player then for an offensive player, especially a quarterback. You've got to learn a whole new language again.
Were there really other opportunities? Nevertheless, Sanchez looks to be a fixture in Philly for another two seasons. Whether he resumes or earns the starting role will be the one million dollar question as he competes with the apple of Kelly's eye, Bradford and little orphan Timmy.
Under Sanchez' leadership, the Eagles went 4-4 while Sanchez completed 64.1 percent of his passes for 2,418 yards, 14 touchdowns and 11 interceptions. This was Sanchez' highest pass percentage completion rate of his career. Something else Sanchez has going for him is he is the one of the three quarterbacks who knows the Eagles' playbook the best and he comes from fresh experience.
Bradford has seven NFL games to his name in two years. And, Tebow hasn't stepped onto an NFL field since 2012 when he played as Sanchez' backup with the New York Jets, where he managed only six total passes for 39 yards.
Excited for the upcoming season, Sanchez further commented about his status with the Eagles:
I started to feel real comfortable and I felt like to be honest, personally, there's some unfinished business we left out there. I know I can play a little bit better than that. I know we can get this team in the playoffs. I think we have the talent to do that.
The Eagles will be playoff-bound under center with Sanchez? You heard it here first.
More from Sportsnaut:
---
---