National Football League
National Football League
Ryan Fitzpatrick: Titans have released veteran QB
Published
Mar. 14, 2014 4:05 p.m. ET

Quarterback Ryan Fitzpatrick says he's been released by the Tennessee Titans, who signed Charlie Whitehurst on Thursday to back up Jake Locker.
Fitzpatrick told The Associated Press on Friday, ''You can say I've been released, yes.''
Fitzpatrick signed a two-year contract with the Titans last March. He started nine games for the Titans last season and went 217 of 350 for 2,454 yards with 14 touchdown passes and 12 interceptions.
In another move Friday, the Titans announced they had agreed to terms with former Denver Broncos linebacker Wesley Woodyard on a multiyear deal.
The 31-year-old Fitzpatrick has thrown for 16,790 yards, 106 touchdowns and 93 interceptions in 85 career games.
Whitehurst, also 31, has gone 84 of 155 for 805 yards passing with four interceptions and three touchdown passes in 13 NFL games.
The backup quarterback position is potentially a critical spot for the Titans because injuries have forced starter Jake Locker to miss 14 games over the last two seasons.
Although Fitzpatrick and Whitehurst are the same age, Fitzpatrick has more experience. Fitzpatrick has 77 career NFL starts. Whitehurst has only four career starts.
But Whitehurst has more familiarity with new Titans coach Ken Whisenhunt. Whitehurst spent the last two seasons in San Diego, where Whisenhunt was offensive coordinator last year.
''He brings a familiarity with the offense we are installing,'' Whisenhunt said Thursday in a team statement announcing Whitehurst's addition. ''He will be a great resource for Jake and the entire offense. And as a player, he understands what we want to get done. Working with him over the last year and seeing how he works and his ability gives me confidence that he is the right fit to fill this role.''
Fitzpatrick joined the Titans last year after making 53 starts in four seasons with the Buffalo Bills. He also has played for the St. Louis Rams (2005-06) and Cincinnati Bengals (2007-08). Fitzpatrick started three games with St. Louis in 2005 and made 12 starts with Cincinnati in 2008.
Woodyard, who began his NFL career in 2008 as an undrafted free agent from Kentucky, developed into a six-time team captain for the Broncos. During the 2012 season, Woodyard was the only player in the NFL to have at least 100 tackles, five sacks and three interceptions.
''Wesley is a player who has experience playing in both 3-4 and 4-3 systems, and in our new scheme he fits as one of the inside linebackers,'' Titans general manager Ruston Webster said Friday in a team statement announcing the move. ''He is smart and fast.''
Webster also praised the 27-year-old Woodyard's leadership qualities and intangibles.
---
AP Sports Writer John Wawrow in Buffalo, N.Y., contributed to this report.
---
Online:
AP NFL website: -www.pro32.ap.org and -www.twitter.com/AP-NFL
---
---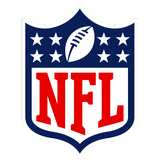 Get more from National Football League
Follow your favorites to get information about games, news and more
---