National Football League
National Football League
Rookie center Marcus Martin to make NFL debut
Published
Oct. 29, 2014 6:17 p.m. ET

SANTA CLARA, Calif. (AP) Colin Kaepernick offered a few encouraging words, and rookie Marcus Martin knew the quarterback believed in him to step in at center and do the job.
Even if he has never played a single NFL snap.
''Let's go, you know the task in front of, let's go,'' Kaepernick told Martin.
Martin, all of 20 and yet to step on the field for game day, is set to make his long-awaited season debut for the 49ers (4-3) on Sunday against St. Louis - and he'll do it as San Francisco's starting center.
Not quite how anybody envisioned it.
Martin has been working to get a feel for Kaepernick's tendencies, preferences and how he reacts under pressure to make a play succeed.
''Just having an overall comprehension of his scheme and his system and what he feels is best during that play,'' Martin said Wednesday. ''He's talented. It's great that I'm around somebody like him because I can learn a lot.''
Martin fills a void left by the injured Daniel Kilgore, who had been in his first year as the starter. Kilgore underwent season-ending surgery earlier this month on a fractured left ankle sustained in the third quarter of a loss at Denver on Oct. 19.
Teammates have noticed Martin's attention to detail in meetings and on the sideline as well as his ability to quickly pick up new plays and sets.
''I can't wait to see him out there. This is the beginning for him,'' wide receiver Michael Crabtree said. ''I'm excited.''
And Martin, raised by his father in Los Angeles, gained some valuable experience when he was thrown into the starting job at left guard as a 17-year-old college freshman at USC.
Things didn't happen for him so fast in the NFL.
The third-round draft pick was carted off the field with 11:18 remaining during a 21-7 preseason victory against San Diego on Aug. 24. He suffered a dislocated kneecap.
So far, Martin has watched alongside offensive line coach Mike Solari as he worked his way back.
''I spent every moment these first seven games with my coach on the sideline, identifying fronts, making calls and doing what it is that a center does in the NFL,'' he said. ''My time off helped me learn a lot.''
How much that helps when he's hit by the furious pace of his first regular-season game is yet to be seen. Coming off their bye week, the Niners will try to beat the Rams for the second time in three games after rallying from an early 14-point deficit for a 31-17 Monday night win on Oct. 19. Kaepernick threw for 343 yards and three touchdowns in one of his strongest performances of the season.
Martin hopes they can team up for a similar performance with him under center. Martin will line up with talented rookie Rams nose tackle Aaron Donald.
Coach Jim Harbaugh has been impressed with Martin's work behind the scenes, such as sticking around team headquarters last week during the bye.
''Feel good about what he's done leading up to now, the position he's put himself in. As we've talked about before, he's been very good in the classroom and he's able to carry that onto the field,'' Harbaugh said. ''He's a very bright guy. He's very mature. He's champing at the bit to play and he's shown that through the anxiousness to get back on the field and study habits. So, it's been good. I'm excited for him to compete.''
NOTES: Harbaugh didn't provide an update on LB Patrick Willis' injured big toe suffered against the Rams the first time, but he was part of the 49ers' full active squad on the field for the start of practice. ... TE Vernon Davis, who has played the past two games after missing two of the previous three, is still dealing with back spasms but is encouraged by his recovery. ''I'm back to running, good progress,'' he said. ''I feel fast, lightning fast.''
---
AP NFL website: www.pro32.ap.org and www.twitter.com/AP-NFL
---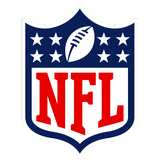 Get more from National Football League
Follow your favorites to get information about games, news and more
---