National Football League
National Football League
Romo hits Bryant for TD in victory
Published
Aug. 27, 2011 1:00 a.m. ET

Dallas Cowboys coach Jason Garrett has been harping on the importance of turnovers since he got the job.
An interception by his defense and a clean game from the offense with a rookie at center was a good way to make Garrett happy.
Gerald Sensabaugh had an interception to stop a long Minnesota drive, Tony Romo connected often with Dez Bryant, and the Cowboys beat the Minnesota Vikings 23-17 in a preseason game Saturday night.
''This league's about turnovers and not turning the ball over,'' Sensabaugh said.
Sounds simple enough.
Rookie Kevin Kowalski started at center for the Cowboys, with veteran Andre Gurode on the inactive list and backup Phil Costa out with a knee injury. Gurode's status on the roster is in doubt due to salary-cap reasons. So Kowalski stepped in and held his own.
''It seemed like he and Tony were pretty much on the same page,'' Garrett said. ''Not having a lot of experience working together, anytime you don't have a ball on the ground, that's a positive.''
Testing out the new turf under the replaced roof at the Metrodome in the first game here since a snowstorm last December severely damaged the 29-year-old stadium, Donovan McNabb and the Minnesota offense was sharp.
But Sensabaugh dived to catch a pass batted at the line by Jason Hatcher for an interception at the Dallas 19 in the second quarter, the first turnover forced by the Cowboys this preseason.
Just a few minutes earlier, Sensabaugh, the starting free safety, leaped at the line on Ryan Longwell's 47-yard field-goal attempt. Orlando Scandrick was in the backfield, too, after eluding rookie Kyle Rudolph, and he was credited with the block. Sensabaugh was high enough to tip the ball himself.
Alan Ball, who started at cornerback with Mike Jenkins still recovering from a shoulder injury, picked up the rolling ball and grabbed it again after losing control before running the remaining 20 yards for a score. Ball was injured on the play, but Garrett said it wasn't serious.
Romo went 15 for 20 for 141 yards in one half, firing five passes for 67 yards to Bryant, the brash young wide receiver who's on the verge of being the latest featured target in Big D.
Felix Jones rushed five times for 20 yards and a touchdown, bowling over strong safety Tyrell Johnson during his 5-yard rumble in the second quarter. Johnson let an interception slip from his grasp the play before, a rollout right by Romo, when he lost his balance at the goal line.
''It's been a good preseason and a really good training camp. I think our team is coming along,'' Romo said.
McNabb finished 12 for 18 for 164 yards and a 49-yard touchdown toss in the first quarter to Bernard Berrian, who was targeted four times and nearly came up with a second score on a ball knocked away at the goal line by Scandrick in the second quarter.
Except for one sack on a stunt up the middle by Anthony Spencer, McNabb was given plenty of time to throw from an offensive line under scrutiny while playing into the third quarter. His throw to Berrian, who sliced through double coverage, was right on the mark. Strong safety Abram Elam let the ball get past his outstretched hand, and Berrian caught it in stride next to his hip in the end zone.
Adrian Peterson was in prime form with sizable holes to run through himself, finishing with 81 yards on 14 carries.
''The guys came off the ball. They made it a point to be physical and get this running game going,'' Peterson said. ''With that, it makes my job easy.''
McNabb's strike to Berrian was the first touchdown in three games by the first team. The revamped Vikings, with McNabb in for Brett Favre and a new system under nhew offensive coordinator Bill Musgrave.
''Everyone kind of thought we were just going to stay intermediate and play it safe, but we've been trying to open up the offense,'' McNabb said.
With the second-stringers in on both sides, Joe Webb - trying to beat rookie Christian Ponder to the job as McNabb's backup - scrambled two times for 46 yards for the Vikings including a 10-yard wiggle for a touchdown in the third quarter.
The Vikings put pressure on Romo, but he picked on their secondary, one clear area of concern for head coach Leslie Frazier's team. Chris Cook, in line to be the nickel cornerback, had an ice pack on his left hamstring while watching during the second quarter. Starter Cedric Griffin, coming back from his second knee reconstruction in as many years, had trouble keeping Bryant from the ball.
Frazier said he expects Griffin to be targeted frequently this season.
''It was good work for him. He needed that. He wanted that,'' Frazier said.
Rookie Dan Bailey, part of a four-way competition to be the Cowboys' kicker, booted a 37-yard field goal in the first quarter and a 40-yarder in the fourth. Shayne Graham was good from 38 yards in the third quarter.
Longwell made a 44-yarder in the second quarter, but his 52-yard attempt fell short in the third.
Vikings owner Zygi Wilf and his New Jersey-based family and investors didn't attend the game, a rare absence, because they were preparing their homes for Hurricane Irene.
---
---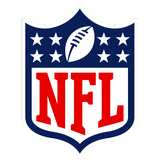 Get more from National Football League
Follow your favorites to get information about games, news and more
---