National Football League
National Football League
Rolle ready to accept dual career-path
Published
Feb. 28, 2010 11:57 p.m. ET

Safety Myron Rolle figured out the proper balance between football and academics long ago.
His priority: Becoming a neurosurgeon after football ends in 10 to 12 years.
So could his passion for football wind up ruining the precious hands of a future surgeon?
``That's not something I really worry about,'' Rolle said Sunday at the NFL's annual scouting combine. ``When I'm on the football field, I'm a football player. I'm tough, I'm physical, I'm aggressive and I like contact. I want to do some violent things on the field. That's the total opposite of how you need to be as a neurosurgeon.''
Anyone who has walked through an NFL locker room has seen fingers that are, well, bent out of shape.
Rolle insists this dual-career path can happen. He has not played football since 2008 because he spent the past year studying as a Rhodes Scholar in England. To stay in shape, Rolle played rugby, then returned to the U.S. in December to start preparing for the NFL draft.
Last month, he worked out for scouts at the Senior Bowl and now he's in Indy trying to wow them with pure athleticism.
But Rolle's outspoken desire for life after football is also creating plenty of questions about his devotion to the sport.
``My answer to them (scouts), which is a genuine and truthful answer, is that I think my pursuits academically have helped me in football,'' Rolle said. ``You learn discipline, you learn time management, you learn structure, you learn organization and as a football player those are obviously valuable assets and traits you can use to be great whether in film studies or on the field.''
---
CABLE GUY: Coach Tom Cable thinks the best thing for Oakland's quarterback situation is a competition.
That means former No. 1 pick JaMarcus Russell will have to win back his old job.
``I have not put a lot of thought into this at this point,'' Cable said when asked about naming Russell the starter. ``JaMarcus is working and doing the things he should be doing right now. He'll get himself prepared to compete for the job. I think that's the only way to look at it.''
Cable did not respond to questions alluding to the lawsuit filed by a former assistant coach who claims Cable broke his jaw during a training camp altercation. He said only that he doesn't have ``that many distractions.''
He also acknowledged the team hoped to sign defensive end Richard Seymour to a long-term deal after putting the franchise tag on him earlier this week.
``I think Richard wants to be there, get there and get his family settled,'' Cable said. ``I think those are the things important to him.''
But the bigger question is the open competition at quarterback.
``That would help our football team right now, getting into more of that competition,'' Cable said. ``I'm for having guys go at it and battle for the job.''
---
STILL THE RECORD: Titans running back Chris Johnson spent part of the day monitoring whether his record 4.24-second 40-yard dash would hold up a second year at the combine.
It did.
Johnson's biggest fear Sunday, as he wrote on Twitter, was Clemson's C.J. Spiller, considered the best running back in the draft. Spiller ran a 4.37, not even the fastest time at his position. That distinction went to California's Jahvid Best, who clocked a 4.35.
The closest to breaking Johnson's mark was Spiller's teammate, receiver Jacoby Ford, who ran a 4.28 on Sunday. LSU return specialist Trindon Holliday ran 4.34 seconds on Saturday.
---
EYE-POPPING: Florida linebacker Brandon Spikes came to Indy knowing one question would come up repeatedly.
How do you explain what happened in last fall's eye-gouging incident?
On Sunday, he shared his answer with the media. He'll have to wait until April to see if NFL teams are willing to accept the explanation.
``I just told them (scouts) it was the SEC, Florida and Georgia,'' Spikes said. ``It's a big rivalry game and there's a lot of emotions going on. I just felt like, if you go back and look at that film, both sides were taking shots at each other.''
---
FORGET BASEBALL: Stanford running back Toby Gerhart hasn't created much buzz at the combine even though he was the Heisman Trophy runner-up.
At 6-feet and 231 pounds, some are questioning which position he's better suited for a feature runner or fullback.
Gerhart thinks he's built in the mold of Eddie George and Corey Dillon, a power runner. But he's willing to do both.
``I firmly believe I have the skill set to play running back,'' he said. ``I threw in a little wiggle every now and again, but I'm a physical runner.''
Gerhart won't be taking another page out of Deion Sanders' playbook, though. He's decided to give up baseball.
---
---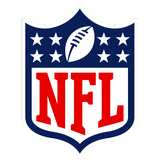 Get more from National Football League
Follow your favorites to get information about games, news and more
---