National Football League
National Football League
Roethlisberger eager to connect with new tight end Green
Updated
Mar. 5, 2020 1:15 a.m. ET

PITTSBURGH (AP) Pittsburgh Steelers quarterback Ben Roethlisberger sounded like a kid on Christmas morning eager to play with a brand new toy.
Roethlisberger, however, will have to be patient. Tight end Ladarius Green, tasked with replacing the ever reliable (and now retired) Heath Miller isn't quite ready yet. Having the athletic Green watch from the sideline during organized team activities and minicamp while recovering from ankle surgery has only ramped up Roethlisberger's eagerness.
''I always joke with him every day, he's like the brand new Ferrari that I have that's in the impound lot, and we're just looking through the fence at it,'' Roethlisberger said. ''I'm excited once I get him on the field and I can see what he can do.''
Miller, who retired shortly after the Steelers lost to Denver in the playoffs in January, was the most decorated tight end in team history, and the player Roethlisberger called the best teammate he's ever had at any level.
Green, who signed a four-year deal in March, isn't trying to live up to those expectations. Then again, he's not going to discourage his quarterback's enthusiasm.
''I'm real excited, and I'm excited he called me a Ferrari,'' Green said. ''(Roethlisberger) is a great leader and a great motivator out there. I'm not Heath by any means because Heath is one of a kind. I'm just a team guy, I'm trying to come here, learn and do whatever they ask me to do.''
Replicating his production in San Diego would be a start.
The 26-year-old Green enjoyed a career year last season behind Antonio Gates and parlayed it into a new $20 million contract. It was a rare splurge on the open market for the typically conservative Steelers, but one they felt was a necessary following Miller's retirement and a yearlong suspension to young, talented wide receiver Martavis Bryant.
Green, the Chargers' 2012 fourth-round draft pick, played in 13 games last season, making a career-best 11 starts. He set single-season career highs with 37 receptions, 429 receiving yards and four touchdown catches.
''I just want to work hard and bring whatever I can to this team,'' Green said.
While Miller was highly regarded for his tenacious blocking and sure-handed pass-catching abilities, the 6-foot-6, 240-pound Green brings another dimension to an already-dynamic offense. Green's unique speed gives the Steelers a downfield weapon that can create matchup nightmares for opposing defenses. His height could make him just as effective in the red zone, adding another playmaker to a team that already features All-Pro wide receiver Antonio Brown and star running back Le'Veon Bell.
''This team is already dangerous,'' Green said. ''They were dangerous before I got here. It's definitely exciting just thinking about it, but I still have to do my part.''
The most difficult part for Green is staying healthy. He spent the spring watching and learning the Steelers' offense from the sidelines while studying the playbook.
''It's frustrating, of course, because you can't be out there physically, but it's something I have to do,'' Green said. ''I just have to rehab this ankle so I can get back out there.''
Roethlisberger is looking forward to it.
''He's been communicating a lot and he's very into it from a mental side,'' Roethlisberger said. ''I'm excited about what he can bring when he gets on the field.''
---
AP NFL website: www.pro32.ap.org and www.twitter.com/AP-NFL
---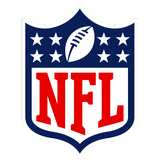 Get more from National Football League
Follow your favorites to get information about games, news and more
---