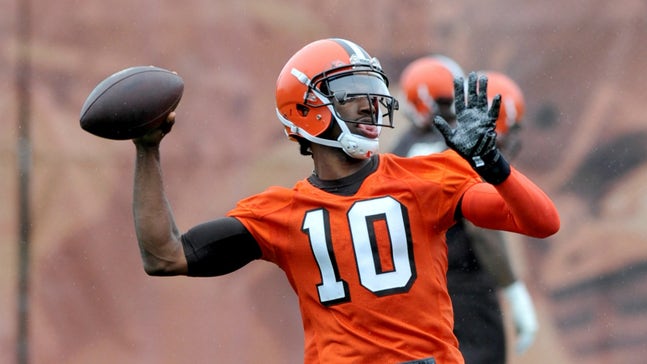 Robert Griffin talks about his mindset heading into the QB competition
Published
May. 18, 2016 7:37 p.m. ET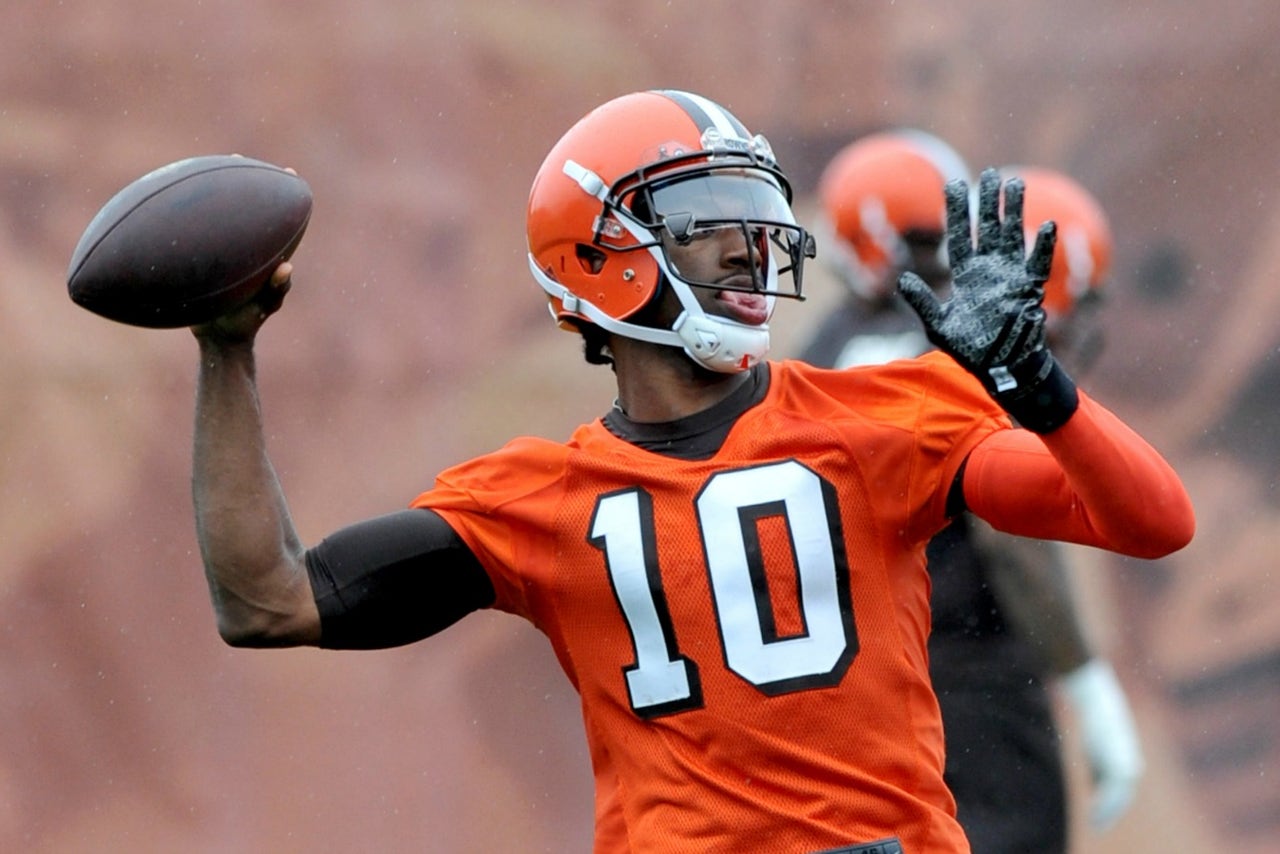 Robert Griffin III is not taking anything for granted as he starts a new chapter in his career with the Cleveland Browns. The former No. 2-overall pick believes the starting quarterback spot is his to lose, and he's not planning on that happening.
"The way I look at it is that it's my spot and I have to go out and defend that and go out there and grow with my teammates, grow within the offense and just showcase my talent and ability,'' Griffin said, via the Cleveland Plain Dealer. "Coach (Hue Jackson) will make the decisions accordingly to how he feels. Every single day that you step out there on the field, you have to earn it. This is the perfect situation for me to be in."
Griffin has a lot of rust to shake off after not playing a single snap in the regular season in 2015 with the Redskins. He suffered a concussion in the preseason and was relegated to the bench, watching Kirk Cousins lead Washington to the playoffs.
Now Griffin has to battle four other quarterbacks for the starting spot -- rookie Cody Kessler, Josh McCown, Austin Davis and Connor Shaw. Griffin knows nothing will be handed to him despite him being the big name of the bunch.
"All of us are going to have to earn our spot on this team and earn our spot on the depth chart,'' said Griffin. "We drafted Cody. I actually knew a strength coach that was out there at USC with him for a little bit, and he said he was a great guy. Since he has been here, he's been awesome to work with, a great young man, a God-fearing young man.
"We always tell him, especially I tell him, that if he needs any help, we will be there for him. We are not going to hoard our notes or hoard our special keys here and there. We are going to try to help him be the best football player he can and then go out there and compete on the field."
The real question is whether Griffin can regain the form that made him Offensive Rookie of the Year in 2012, throwing for 3,200 yards with 20 touchdowns and only five interceptions. Injuries have taken their toll on his mobility, but if he can improve his accuracy in the pocket, the 26-year-old might still be effective.
---
---