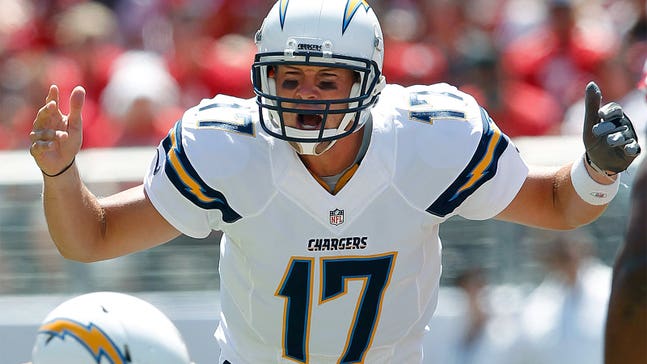 Rivers denies he ever asked the Chargers for a trade
Published
May. 3, 2015 11:17 p.m. ET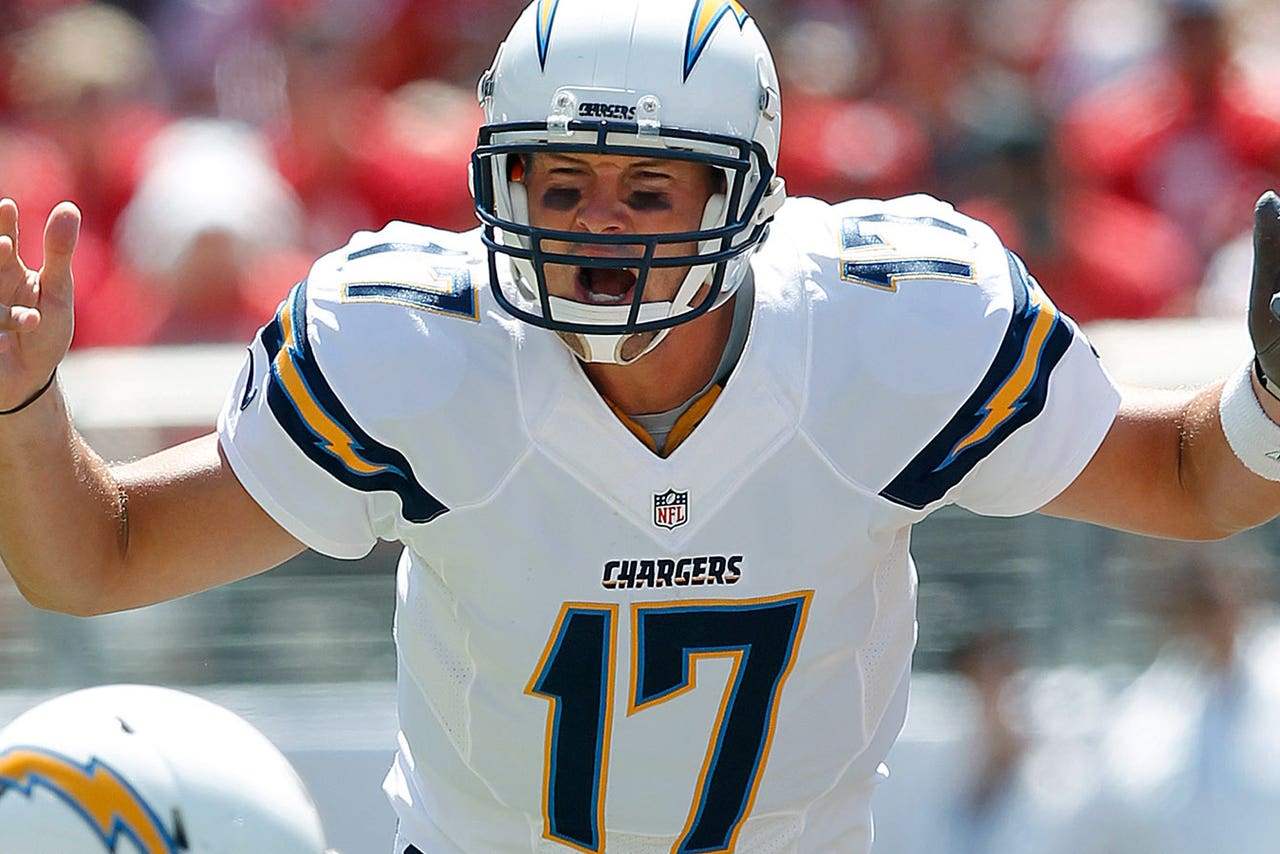 He doesn't want to play in L.A.
He wants to be closer to home in Nashville.
He wants to reunite with former OC Ken Whisenhunt.
It was all speculation if you ask Philip Rivers. Still the Chargers' signal-caller, he shot down any notion that he was trying to leave America's Finest City to play elsewhere in 2015.
"I took them (the Chargers) for their word, which was what it was -- nothing was going on," Rivers told a San Diego-area radio station, Mighty 1090 AM. "But at the same time, are you really going to tell a player a month out, 'Hey, we're trying to trade you.' You know what I mean? So what I'm saying is you never really know."
It seems the Chargers knew early on that they'd keep Rivers, though. Tom Telesco shot down trade rumors at every opportunity, despite leading a Chargers group north to privately work Marcus Mariota out.
Rivers said he heard the rumors, but never thought twice about what they meant for his future.
"Deep down in my gut I didn't think I'd be gone but you never know, he said. "There was enough smoke to linger a little bit. I never thought 'oh my gosh, this is happening.'"
It never did happen. Mariota went to the Titans at No. 2 overall and Rivers remained a San Diego Charger.
For that, the veteran passer said, he's relieved.
"All those things, it turned out to be all for nothing, right? Shoot, Mariota is in Tennessee, I'm right here and happy that I'm going into year 12 in the same place."
(Mathew Sumner/AP)
---
---