National Football League
National Football League
Rivera: Panthers give undrafted players equal shot
Published
Aug. 1, 2014 5:12 p.m. ET

SPARTANBURG, S.C. (AP) Panthers coach Ron Rivera doesn't care if a player is drafted or not.
He said the real question is can he play.
The Panthers kept three undrafted players on the 53-man roster from last year's rookie class including cornerback Melvin White, who wound up starting 10 games last season for the NFC South champions.
Rivera said he doesn't believe in simply bringing guys in as camp bodies to fill out the 90-man summer roster.
''If you do, then you're wasting a (roster) spot,'' Rivera said. ''The guy should be here to show he can play, and if he can play then he makes the team. Like I've told our guys, whether you're the last guy on the roster or the first guy, you have a chance to make this team.''
That's all good news for undrafted rookie wide receiver Marcus Lucas from Missouri.
Lucas said if he ever doubts he has a chance to make the roster he just looks across the line at White. White is exactly where Lucas wants to be - firmly on the Panthers roster as an established starter.
''It shows there's room for the guys that are undrafted, guys that may have been overlooked coming out (of college) but who consistently make plays and show they belong,'' Lucas said.
White said when players look at him ''they know you can come from being undrafted and work your way all the way up into being a starter.''
Rivera makes that point clear every spring.
The fourth-year head coach has never shied away from keeping an undrafted rookie over a veteran if he thinks he can play. Along with White, the Panthers relied heavily on two other undrafted free agents last season - defensive end Wes Horton and safety Robert Lester.
When White signed with Carolina after last year's draft he wasn't sure if he'd get a fair shake coming out of tiny Louisiana-Lafayette.
He soon learned differently.
''Once you get here, none of that (where you're drafted) really matters,'' White said.
White proved it.
White performed well in training camp and made Carolina's 53-man roster. Five games into the season the Panthers benched struggling cornerback Josh Thomas and Rivera turned the starting job over to White.
White never surrendered that spot the rest of the season, finishing with 47 tackles, five pass breakups, two interceptions and a touchdown return.
Lester and Horton didn't start as many games, but both also contributed to the league's No. 2 defense.
The Panthers have nine undrafted rookies from this year's rookie class on their roster, including the 6-foot-4, 220-pound Lucas.
Like many undrafted players in camps around the NFL, Lucas came to Carolina looking for a chance to chance to prove he can play - and he's doing just that. Rivera pointed him out earlier this week as one of the young players who has caught his eye.
''Once you get in here the coaches here tell you the best guys are going to play,'' Lucas said. ''So you have to know that there is no pecking order when it comes to who is out there being consistent.''
Lucas said he's been treated no differently than veteran Jerricho Cotchery or first-round pick Kelvin Benjamin.
''If you're in that best 11, you're going to start,'' Lucas said.
NOTES: Rivera said Benjamin is expected to return to practice Saturday after missing most of the week with a bone bruise in his left knee. ... Rivera also said the team has been impressed with journeyman quarterback Joe Webb and the team is considering keeping three QBs on the 53-man roster. Carolina kept two quarterbacks last season.
--
AP NFL website: www.pro32.ap.org and www.twitter.com/AP-NFL
---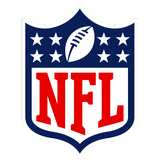 Get more from National Football League
Follow your favorites to get information about games, news and more
---