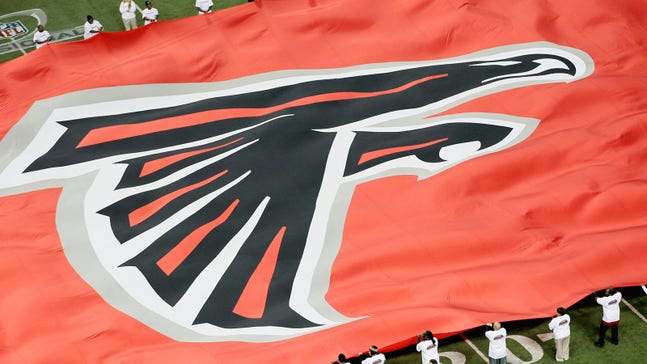 Report: Worker injured at construction site for Falcons new stadium
Published
Jul. 1, 2015 10:58 a.m. ET

An accident at the Atlanta Falcons' new stadium site has left a construction worker with a severe head injury, according to a report.
The Atlanta Journal Constitution said the injury is a result of a falling scaffolding.
Atlanta police spokeswoman Officer Kim Jones said her department and fire officials responded to the scene near the intersection of Mangum and Mitchell streets. An ambulance was also on-site.
The scene -- believed to have been taken over by Georgia World Congress Center police --€" was established under a concrete structure on the east side of the under-construction new stadium. Two long pieces of scaffolding could be seen lying on the ground.
Online records show Atlanta police were alerted to the situation just before 9:30 a.m.
The Falcons' new stadium is set to open for the 2017 season after breaking ground last May. If you haven't seen it, it's going to be pretty snazzy by the looks of this video. 
---
---