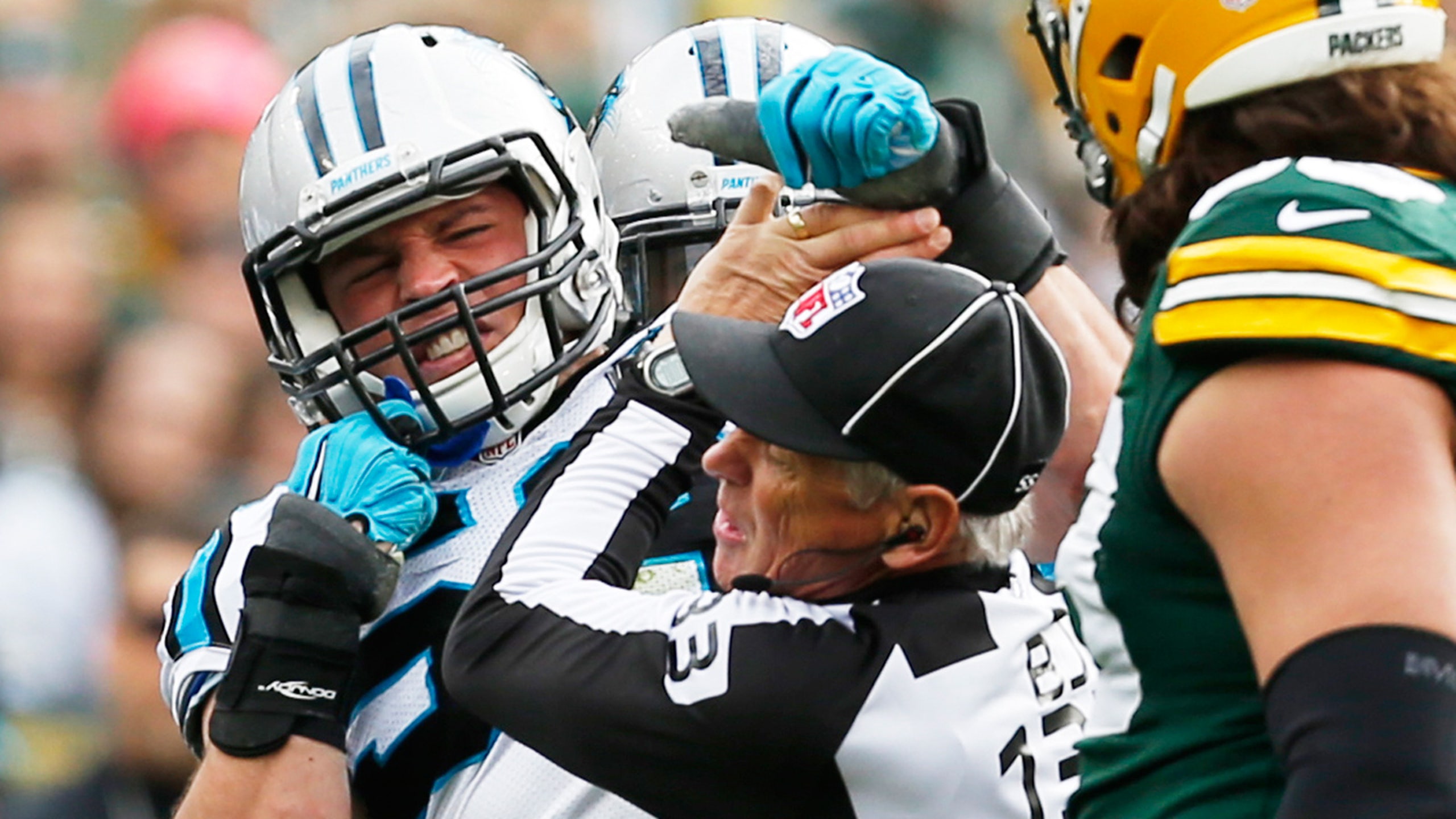 Report: NFL admits Panthers' Kuechly shouldn't have been ejected
BY foxsports • October 21, 2014
The NFL apparently is admitting its mistake.
Kuechly was thrown out for making contact with an official. However, replays show that the linebacker -- who was tangled up with a Packers player -- was restrained from behind by back judge Steve Freeman. Kuechly said he wasn't aware an official was grabbing and was simply trying to free himself from the pile when he swung his arm and inadvertently made contact.
"To tell you the truth, I didn't know who was grabbing me," Kuechly said Sunday. "I was trying to get out of there a little bit. You've just got to stay calm in those situations and just walk away and let it take care of itself."
Rivera strongly disagreed with the call and said as much Monday.
"I disagreed with the explanation I was given. I looked at the tape and I felt the tape agreed with what I felt," Rivera said.
---
---