Report: John Madden won't take part in Super Bowl week after heart surgery
BY foxsports • February 4, 2016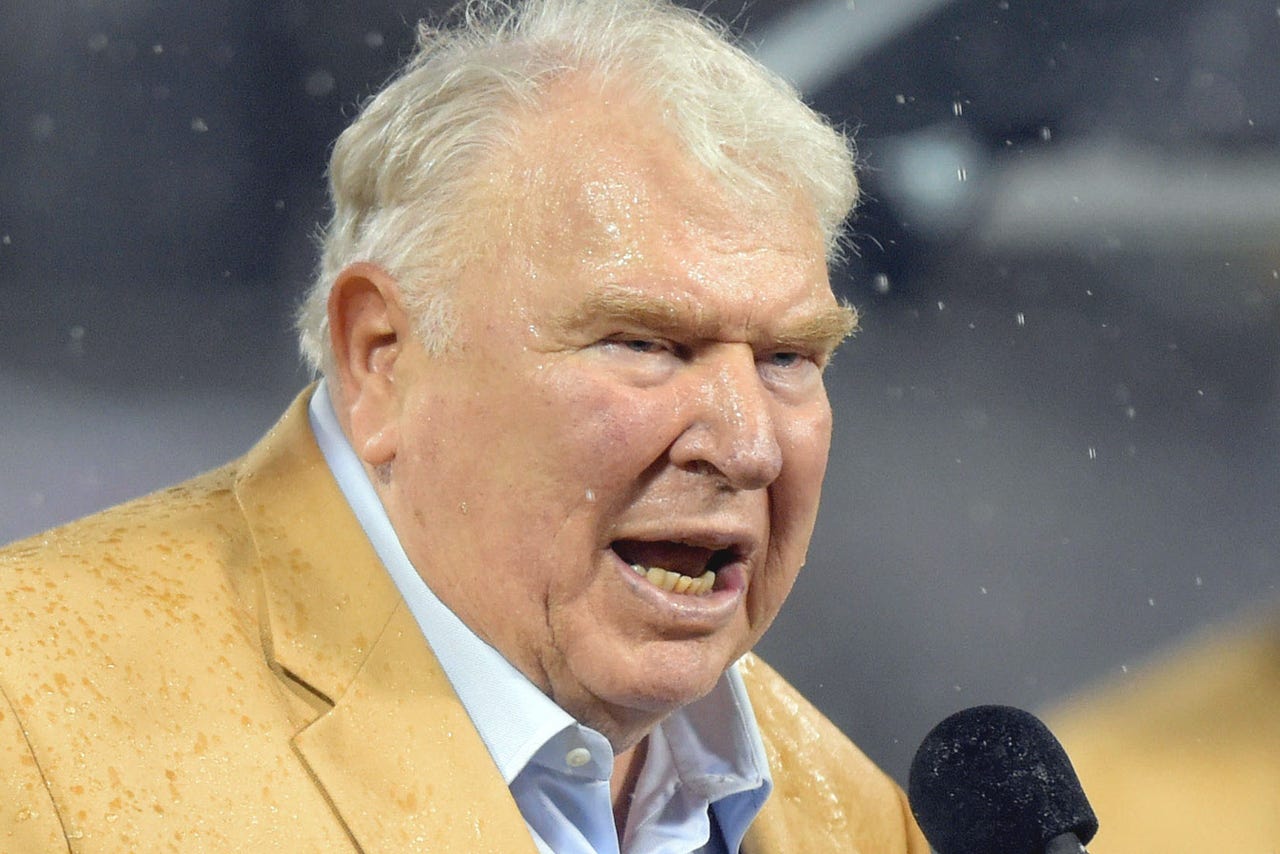 With the NFL now bringing in more than $10 billion in annual revenue, very few can stand toe-to-toe with pro football when it comes to popularity. And this year, one of those very few won't be in attendance for the buildup to one of the biggest sporting events on the planet.
According to a report in the San Jose Mercury News on Wednesday, coaching / announcing / gaming icon John Madden will not attend Super Bowl 50 festivities in the Bay Area, including a pair of events this week in which he is the guest of honor.
Instead, the 79-year-old Hall of Famer is recovering from his December heart surgery, though he is in the Bay Area. He lives in nearby Pleasanton.
"He's on his way back. He's just not there yet," Madden's son Mike told the paper on Wednesday. "He could rally and make appearances, but he's choosing not to do so."
The two most noteworthy events Madden will miss are Thursday's Legends for Charity dinner, where Madden is to receive the Pat Summerall Award, and Friday's Pro Football Hall of Fame luncheon, which is also scheduled to honor Madden.
The Pat Summerall Award is named after Madden's longtime broadcast partner, and Madden's sons Mike and Joe will represent him at both events, the report said.
The Mercury News did add that Madden could show up at the game itself on Sunday, particularly if the Carolina Panthers beat the Denver Broncos. Panthers coach Ron Rivera is a bit of a mentee for Madden, and the report indicated the Super Bowl-winning coach with the Raiders could present Rivera with the Lombardi Trophy.
"I got a nice note from Coach. It was great to hear from him," Rivera told the media of Madden on Wednesday. "The biggest thing more than anything else is he's told me to stick to my gut, stick to what I believe in and stick to what I'm doing."
According to the report, the last Super Bowl Madden attended was five years ago, when the Packers beat the Steelers in Arlington, Texas in Super Bowl XLV. Madden was a guest of Cowboys owner Jerry Jones.
---
---