National Football League
National Football League
Report: Giants accused of fake injuries
Published
Sep. 22, 2011 1:00 a.m. ET

Linebacker Bryan Kehl wasn't surprised by the actions by Giants safety Deon Grant and linebacker Jacquian Williams on Monday night when they allegedly faked injuries to slow down the Rams' no-huddle offense and save a timeout in the first quarter.
Perry Fewell coaches that," Kehl said. "He's their DC (defensive coordinator). He coaches that."
Fewell was hired by the Giants in 2010 when Kehl was with the team. He was waived after the first game of the season and claimed by the Rams.
That's a claim that could result in the league investigating further the Monday night incident after it communicated with all teams Wednesday.
In a memo to all 32 teams, NFL executive vice president of football operations Ray Anderson said that fines and suspensions of coaches and players plus forfeited draft picks could be the result if a team is proven to have faked an injury to gain a competitive advantage.
The memo said, "Going forward, be advised that should the league office determine that there is reasonable cause, all those suspected of being involved in faking injuries will be summoned promptly to this office . . . to discuss the matter. Those found to be violators will be subject to appropriate disciplinary action for conduct detrimental to the game."
Mike Pereira, former NFL vice president of officiating and now a rules analyst for Fox Sports, told 101 ESPN Radio that's the best the league can do.
Said Pereira, "You certainly cannot put the official between this thing. The player goes down and they have to assume he's injured. If he does go down and they think he's faking and he really was injured and they don't stop the clock, they're in a lose-lose situation."
Noting that Anderson's letter went to owners, general managers and head coaches, Pereira said, "If somebody does do it again and they can prove it was intentional, I think they'll throw the book at the coach. That's I think where it belongs. Is it Spygate, is it the Patriots being fined for what, $500,000?
"This to me is just as despicable. The fact that you would fake an injury to stop a team from legitimately running a no-huddle offense is inexcusable. It's unethical. If a team has the personnel or the scheme to go no-huddle or go up-tempo and then if you're the defensive team adjust and beat them by the rules. Don't do something . . . basically your own integrity is brought into question when you resort to things like this."
Adding that "this is not new," Pereira said the Competition Committee has discussed it over the years and considered different rules changes, but none seemed to be the answer. Instead, he said, "Or do we like to think that maybe our coaches have enough integrity not to do it?
"A few years ago we put out a note that maybe they would. I saw it a couple years ago. That was a classic where I saw a team do it. Before the player went down, I saw the coach point to the ground on the sideline."
Now, as Pereira mentioned, coach to player communication through the helmet transmitter can get the message to the player. That's surely what the Rams believe happened.
After the game, Rams quarterback Sam Bradford said, "I was pretty upset. They couldn't get subbed, they couldn't line up, so two of their guys they literally . . . they told them. Someone said, 'Someone go down, someone go down,' so someone just went down and grabbed a cramp and I was pretty frustrated about that."
Rams center Jason Brown heard the same thing. He said, "It gave them time to rest and regroup because their tongues were hanging out. I heard someone say, 'Do something. We can't get the call in.' Then two guys went down and one (Williams) got up quickly when he saw the other guy (Grant) down. I chewed him (Grant) out. He looked at me and smiled."
Other Giants players were seen laughing on the sideline.
In addition to the league memo, which serves to remind teams about rules, the NFL Rule Book says, "The Competition Committee deprecates feigning injuries, with subsequent withdrawal, to obtain a timeout without penalty. Coaches are urged to cooperate in discouraging this practice."
Apparently, Fewell has ignored the rule book, although Grant takes exception to the allegations.
He said, "When you see after I made that tackle, I was flexing my knee as I was walking. (Defensive end Justin) Tuck is walking behind me and he's like, 'D, don't try to run off the field, just go down.' As I was walking, (the Rams) were lining up and I couldn't get back to my position because of the injury, so I went down."
When Grant was asked about his quick recovery, he became even more defensive.
"I've been doing that my whole career," he said. "You go and check my medical report — I got the injuries to speak for it. I'm playing with two ACLS that I never had surgery for; wrist surgery, shoulder surgery, a broken hip with metal plate and screws in it. I don't fake nothing. Another person who's not in your body can't tell you how you're feeling or that you're faking an injury."
Bradford still isn't buying Grant's explanation. He said Wednesday, reiterating again that he heard Giants players yelling for someone to go down, "Yeah, that's the frustrating thing to me. When they have a couple of guys go down, they look over and one of them sees the other guy on the ground and gets up. It's like, you've got to be kidding me."
---
---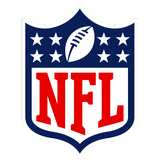 Get more from National Football League
Follow your favorites to get information about games, news and more
---