National Football League
National Football League
Report: Browns interview former coach
Published
Jan. 9, 2013 12:00 a.m. ET

Rob Chudzinski might get a third shot at coaching the Browns. Maybe this time as the head man.
A person familiar with the meeting said Chudzinski, Carolina's offensive coordinator the past two seasons, interviewed Wednesday with the Browns. Chudzinski had two previous stints as an assistant with Cleveland, the team he rooted for as a kid growing up in Toledo, Ohio.
Chudzinski visited the team's facility in Berea, said the person who spoke to The Associated Press on condition of anonymity because the teams are not confirming any interviews. Chudzinski's interview comes one day after the Browns met with another former assistant, Marc Trestman, currently coach of the CFL's Montreal Alouettes.
The 44-year-old Chudzinski has spent the past two seasons with the Panthers working with quarterback Cam Newton. Carolina finished fifth in total offense in 2011 and 12th last season under Chudzinski. He was Cleveland's tight ends coach in 2004, but was fired along with the rest of Butch Davis' staff. He returned to the club in 2007 as the offensive coordinator for Romeo Crennel.
Last year, Chudzinski interviewed for head coaching jobs with St. Louis, Jacksonville and Tampa Bay.
Chudzinski's connections with the Browns run deep.
He grew up pulling for Cleveland and was thrilled when his first NFL coaching job was on Davis' staff. After he left Cleveland the first time, he spent two seasons as San Diego's tight ends coach, working with perennial Pro Bowl standout Antonio Gates, before he was hired by Crennel in 2007.
That year, the Browns won 10 games - their most wins since 1999 - and had four players make the Pro Bowl. However, 2008 didn't go nearly as well as injuries and a six-game losing streak to close the season resulted in a 4-12 record and the firing of Crennel. Cleveland's offense sputtered in Chudzinski's second year.
He went back to the Chargers for two more seasons before he was hired in Carolina.
FOX Sports reported the team interviewed Cincinnati defensive coordinator Mike Zimmer, the first known defensive coach to meet with the Browns. The team is also planning to meet with Indianapolis offensive coordinator Bruce Arians as the Browns continue looking for their sixth coach since 1999.
Zimmer, who has never been a head coach, has run the Bengals defense since 2008. Before joining Cincinnati's staff, the 56-year-old worked in Dallas and Atlanta. He coached Browns linebacker Scott Fujita with the Cowboys.
''Mike Zimmer is a damn good football coach,'' Fujita posted on his Twitter page. Fujita also worked with Zimmer's son, Adam, in New Orleans.
Under Zimmer, the Bengals finished this season sixth in yards allowed and eight in points. He has previously interviewed for head coaching jobs in Miami and Tampa Bay.
Tragedy struck Zimmer in 2009, when his wife, Vikki, died unexpectedly. The couple had been married 27 years. She made a tradition of baking treats for defensive players on Mondays after a victory.
After meeting with Chudzinski and Zimmer, the Browns are expected to interview Arians. The Colts have granted the Browns permission to speak with Arians, who was released from an Indianapolis hospital Wednesday after being treated for a medical condition that caused him to miss Sunday's playoff game.
The 60-year-old fell ill during the team's pregame breakfast and was hospitalized in Baltimore. He returned to Indiana and was admitted to another hospital as doctors tried to determine the extent of his health problem. His agent, Mike Brown, said Arians was discharged and is finalizing details to begin interviews for head coaching jobs.
San Diego, Philadelphia and Chicago are also reportedly interested in Arians, who has worked with quarterbacks Peyton Manning, Ben Roethlisberger and rookie Andrew Luck. Arians took over as Indy's interim coach this season while coach Chuck Pagano was being treated for leukemia. The Colts went 9-3 with Arians in charge.
Arians also has ties to the Browns, serving as their offensive coordinator from 2001-03. His only head coaching experience was at Temple in the 1980s.
Browns owner Jimmy Haslam and CEO Joe Banner are in Week 2 of their search to find a ''strong leader'' to take over the Browns, who went 5-11 this season and fired Pat Shurmur.
Haslam and Banner spent last week in Arizona, where they came close to a deal with Chip Kelly but backed away because of his uncertainty about jumping to the NFL. Kelly ultimately decided to stay at the school.
The Browns also are known to have met with former Arizona coach Ken Whisenhunt, Cardinals defensive coordinator Ray Horton, former Syracuse coach Doug Marrone and Penn State's Bill O'Brien. Marrone was hired by Buffalo earlier this week while O'Brien chose to stay with the Nittany Lions.
On Monday, the Browns interviewed Trestman, who has met with the Chicago Bears about their coaching vacancy.
It's not yet known if the Browns contacted former Steelers coach Bill Cowher, who told Newsday on Tuesday that he hopes to one day coach in the NFL again. Cowher worked as an assistant in Cleveland in the 1990s. He has been a broadcaster since 2006 and has teased in the past about a return to the sideline.
Cowher's background and success are no secret to Haslam, who owned a minority share of the Steelers before buying the Browns for $1 billion from Randy Lerner this summer.
---
Online: http://pro32.ap.org/poll and http://twitter.com/AP-NFL
---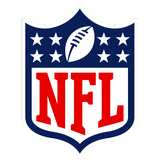 Get more from National Football League
Follow your favorites to get information about games, news and more
---