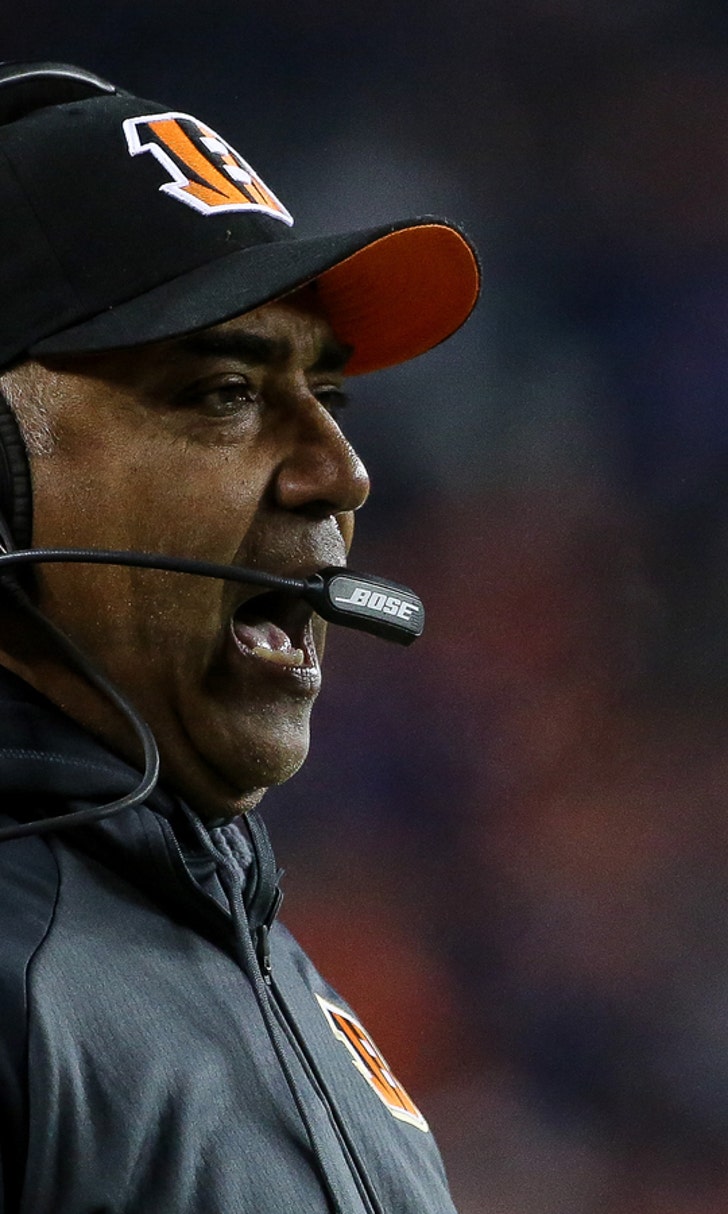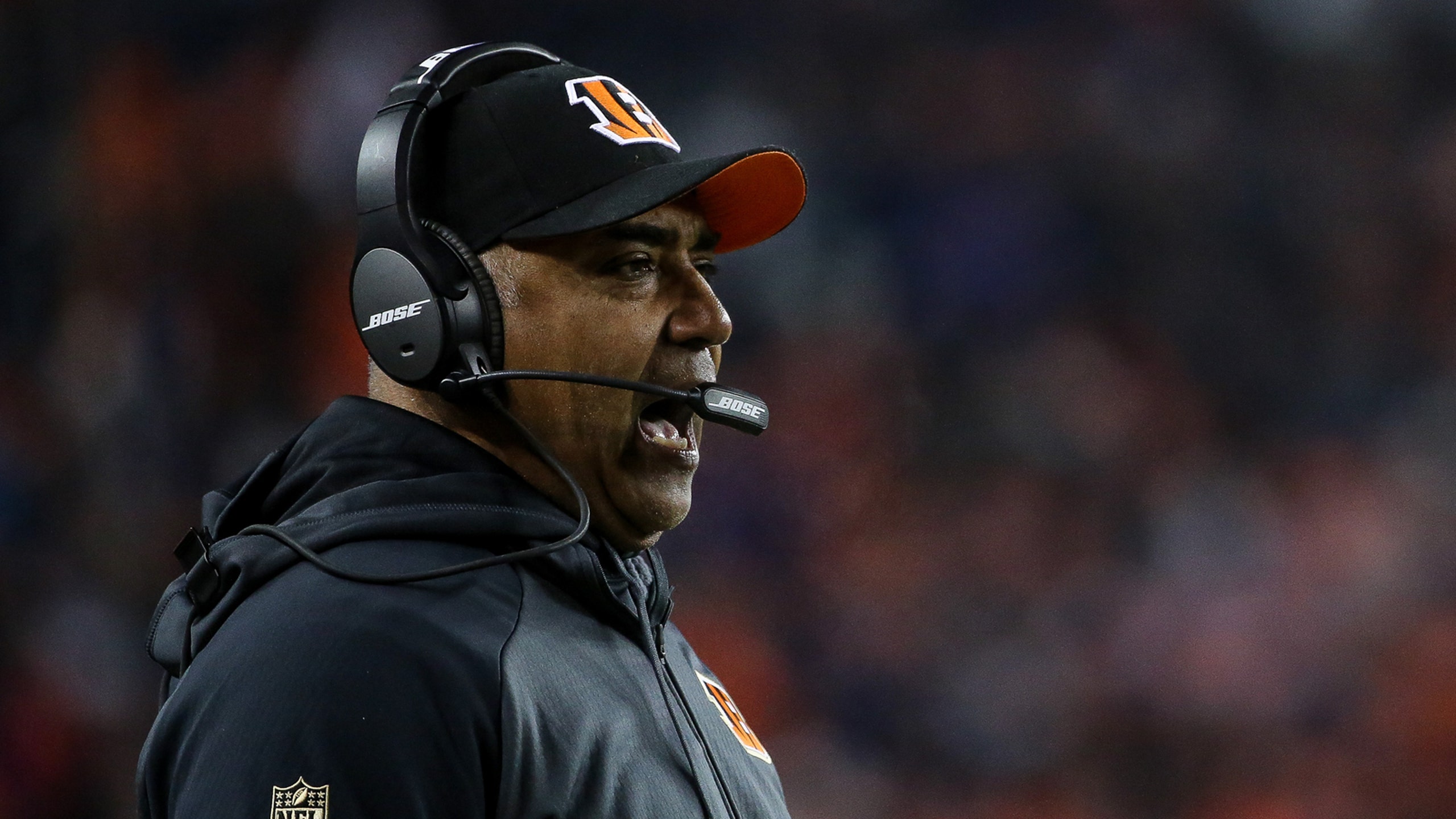 Report: Bengals players blame Marvin Lewis for loss
BY foxsports • January 10, 2016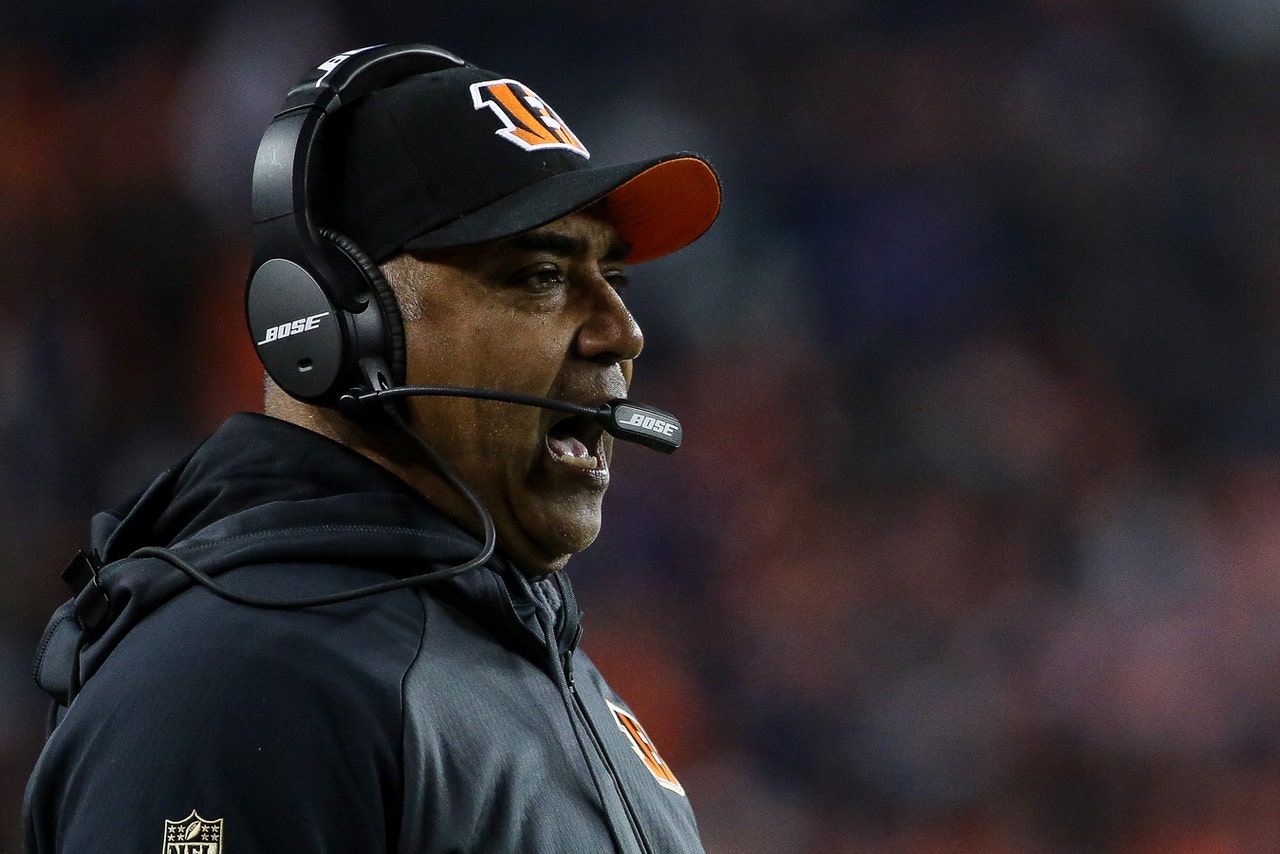 By Grey Papke
One of the many consequences of what is becoming known as the Meltdown at Paul Brown could be the job of coach Marvin Lewis, and several Bengals reportedly feel that thanks in part to their head coach, a meltdown like this has been coming.
Lewis's job was called into question by many almost immediately after the game ended. How could a coach survive such a complete and total meltdown? How much blame did he deserve for the likes of Vontaze Burfict and Adam Jones completely losing their discipline (video here) at the worst possible time? As it turns out, at least a few in the Bengals locker room think Lewis has earned at least a share of it.
According to NFL.com's Michael Silver, "several" anonymous Bengals players cited a lack of discipline among defensive players in games, practices, and meetings that has lasted all season long.
"Eventually, this (expletive) catches up to you," said one player, according to Silver.
Another added: "You put up with enough (expletive) for enough time, guys think they can continually do it."
Offensive lineman Andrew Whitworth went on the record, and while he didn't blame Lewis, he made it clear that the lack of discipline was unacceptable.
"The worst ending ever," said Whitworth. "I mean … you've got to control your emotions in that situation."
Silver added that there was speculation even among the players and coaches in the locker room after the game that the defeat and manner of it may end up costing Lewis his job. It should have been a huge point of emphasis to control your emotions and don't let them get the best of you this week, particularly given the events during previous games between these two teams. Moreso, given Burfict's comments during the week and Jones's last month, they definitely should have had it emphasized not to get into any extracurricular activities.
If the Bengals do make a change, they have an obvious replacement candidate on staff already in offensive coordinator Hue Jackson, who has been heavily linked to the 49ers job. Jackson, however, is close with Lewis, according to Silver, and may not be comfortable succeeding him.
In fairness to Lewis, there's a reason that Burfict went undrafted and Jones hasn't been able to stick with a team other than the Bengals despite his unquestionable talent. They're extremely difficult to manage. However, what happened Saturday night was beyond the pale. Lewis has had thirteen seasons and seven opportunities to win an AFC wild card game, and Lewis's Bengals have failed to do so in all seven chances, including the last five seasons in a row. Coaches have been fired for less, especially when the most recent loss was pretty much completely self-inflicted. It may well be that the team needs a new voice and a new regime, or they'll continue to be labeled as chokers.
More from Larry Brown Sports:
---
---