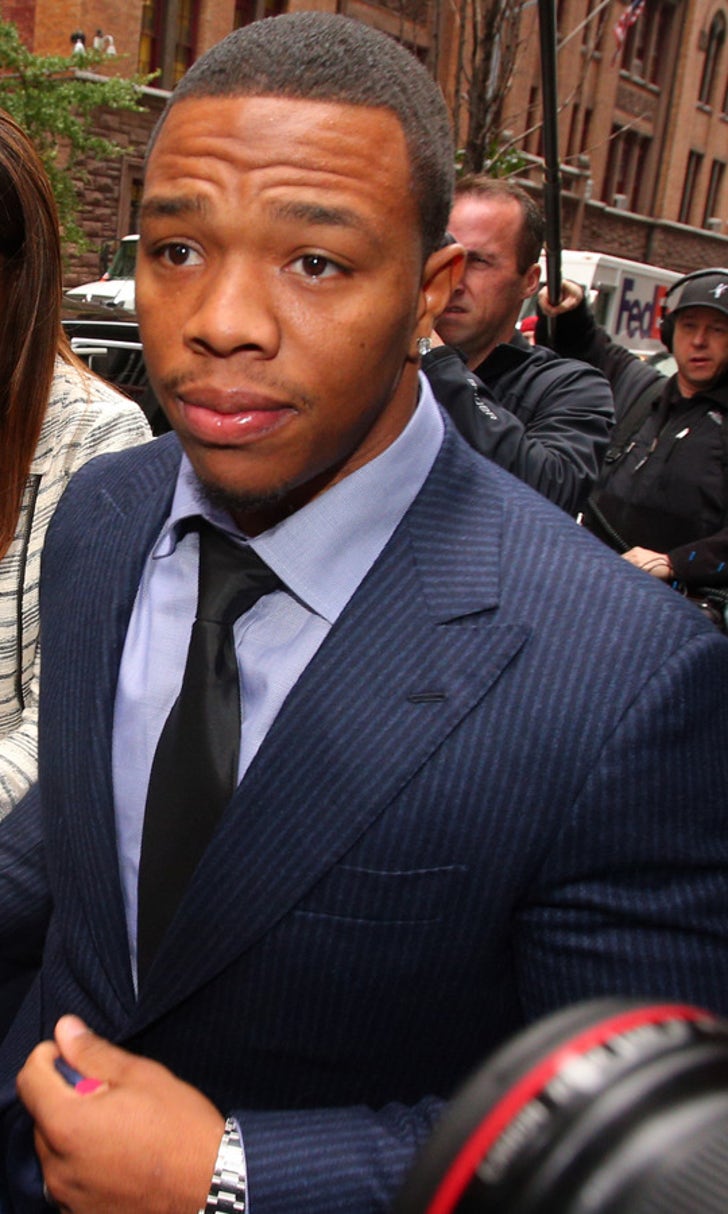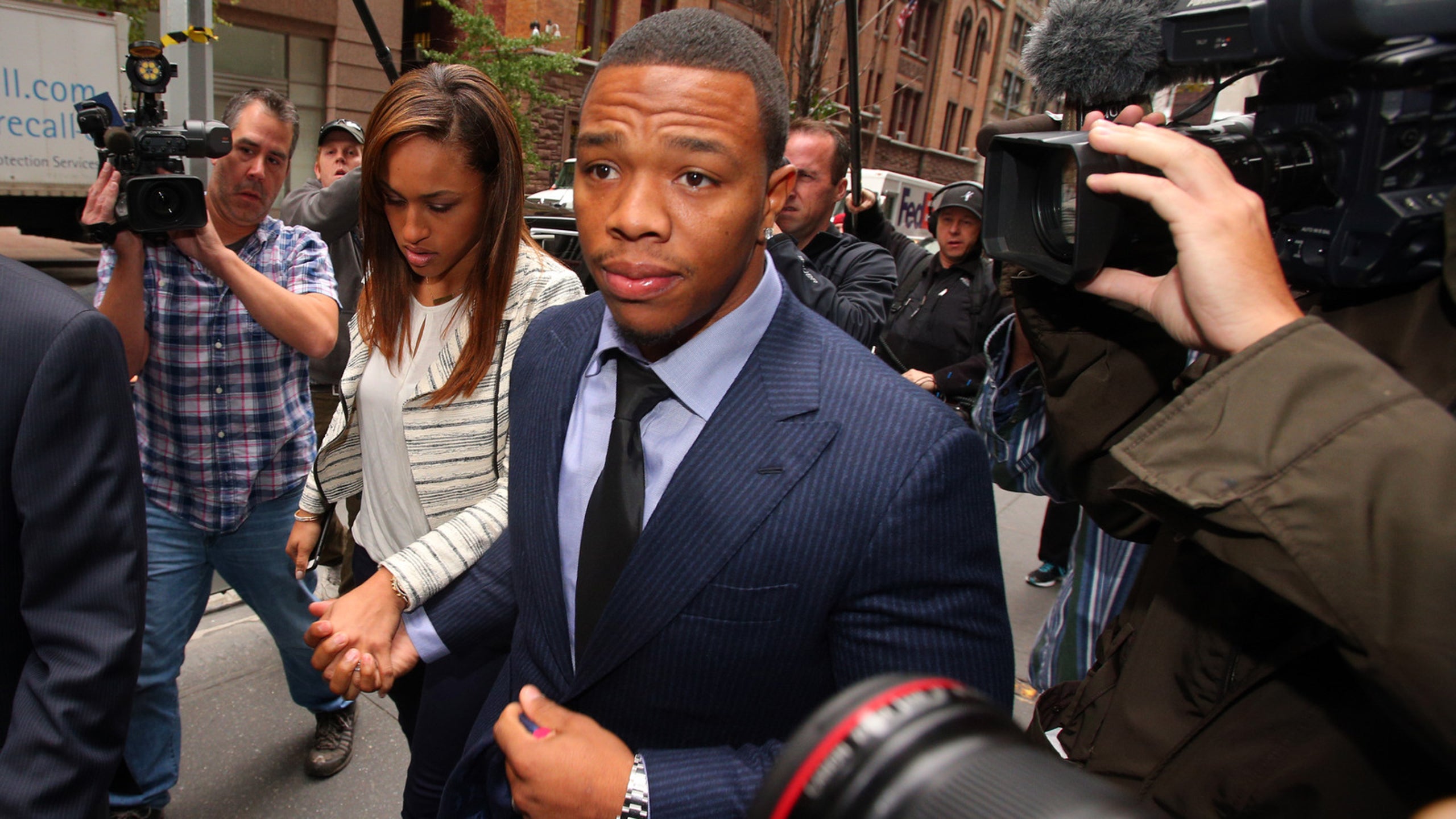 Ray Rice to Greg Hardy: Take deeper look into severity of domestic violence
BY foxsports • November 19, 2015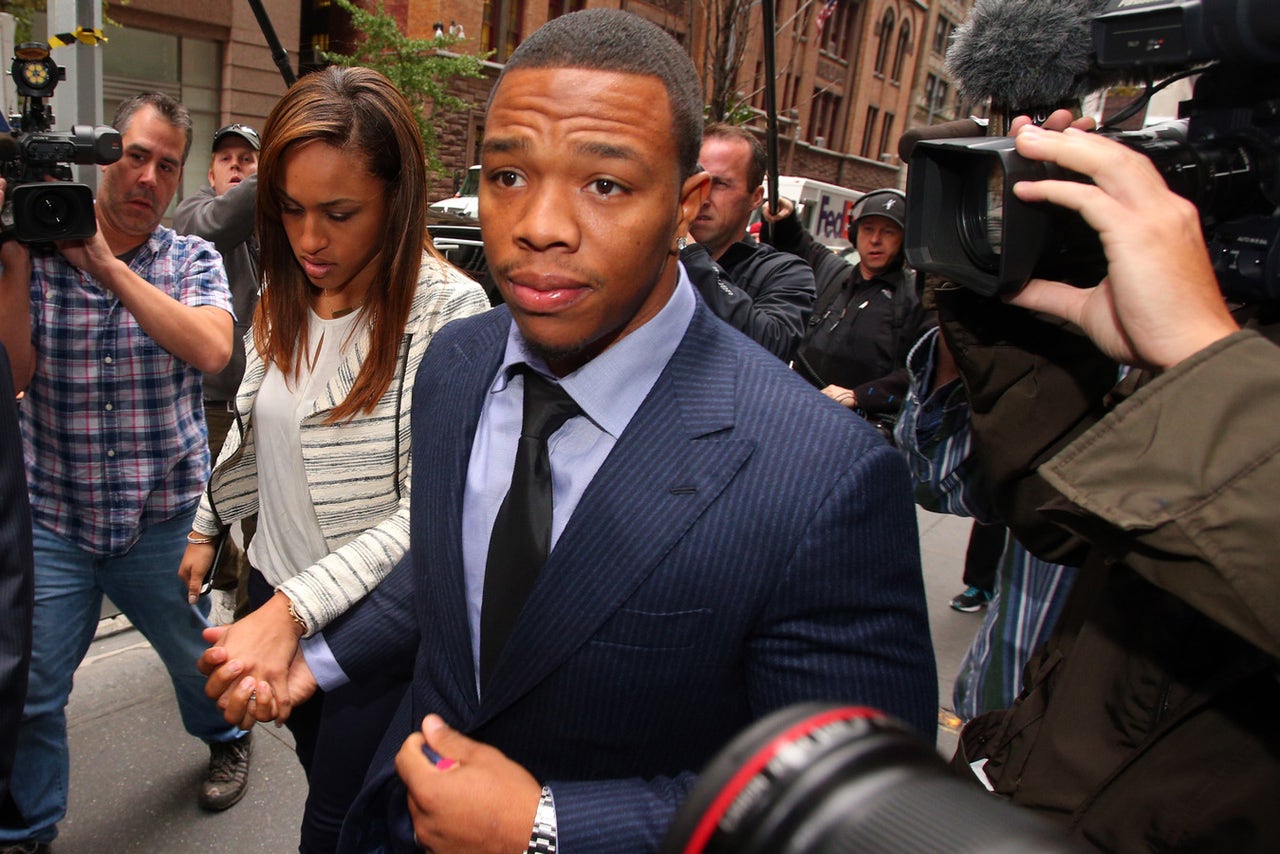 The same dark cloud that likely cost Ray Rice the rest of his NFL career also hangs over Dallas Cowboys defensive lineman Greg Hardy. Both have been involved in domestic violence incidents, but they have handled the aftermath quite differently.
Rice has issued numerous apologies. Hardy, who may have avoided conviction by paying off his ex-girlfriend, has maintained his innocence. Rice said Hardy needs to change that stance.
"One thing I would encourage Greg (to do) is to take a deeper look into what the severity of domestic violence is," Rice told WFAN's "Boomer and Carton" show Thursday morning, as transcribed by A.J. Perez of USA Today. "It's better late than never. You have to be sincere in your actions. Show it on and off the field. Take that uniform and use it for what it's worth. You don't have to win another football game, you don't need another dollar to go out and make a difference in other people's lives."
With Rice, we saw a disturbing video that showed him knocking his then-fiancee unconscious in an elevator. The Hardy situation really came to a boil earlier this month when photos of his ex-girlfriend Nicole Holder's injuries were published online.
Hardy has fueled the hatred with Twitter stunts and immature behavior. That could catch up to him eventually, no matter how talented he is.
More from Larry Brown Sports:
---
---