National Football League
National Football League
Ravens retooled offense poised for success
Published
Aug. 26, 2011 10:34 p.m. ET

In the wake of a salary-cap purge that stripped the unit of several of its most reliable weapons, the Baltimore Ravens could be a force on offense this season.
By adding wide receiver Lee Evans, fullback Vonta Leach, running back Ricky Williams and soon-to-be left tackle Bryant McKinnie, the Ravens have effectively compensated for the loss of wide receiver Derrick Mason, tight end Todd Heap and running backs Willis McGahee and Le'Ron McClain.
After Baltimore rallied from a 14-point deficit to beat the Washington Redskins 34-31 in a preseason game Thursday night, quarterback Joe Flacco spoke with delight about the potential of an offense that has long struggled to complement the team's renowned defense.
''We have a good group of guys that can really be effective,'' Flacco said. ''I really think our guys are getting it together now, and I can't wait for our offensive line to settle. I can't wait to see what happens. I think we are really on the way.''
His optimism was not unjust. Evans, the replacement for Mason, caught three passes for 60 yards and a touchdown. Second-year tight end Ed Dickson had three catches for 57 yards and Ray Rice followed Leach's lead to run for 72 yards and a score in just over a half of play.
''With him in there,'' Rice said of Leach, ''you know he's going to draw a crowd. So I'm going to follow him and then make my cut off of him.''
Flacco, meanwhile, went 17 for 27 for 219 yards and a pair of touchdowns before leaving early in the third quarter.
Things can only get better when McKinnie moves into his accustomed spot at left tackle. Signed as a free agent last week after being cut loose by the Minnesota Vikings, the 6-foot-8 veteran will give Flacco protection on the blind side after Michael Oher moves back to right tackle, where he spent his rookie season in 2009.
''Everything is fluid. I'd love to say that's set in stone, but that's not set in stone,'' coach John Harbaugh said. ''Bryant has played there, Michael has played the right side.''
Left tackle is more prestigious than right tackle, but Oher was willing to make the move - even before he was pulled aside by Harbaugh and general manager Ozzie Newsome for a heart-to-heart talk.
''Michael is about as good a person and as great a team guy as I've ever been around in my career,'' Harbaugh said. ''He said it before we said it: `Whatever I need to do to help this be the best football team and the best offensive line it can be (I'll do). All the career stuff can wait.'''
If McKinnie can keep his weight down and stay motivated, the Ravens will have McKinnie and Oher on the outside, Marshal Yanda and Ben Grubbs at the guards and veteran Matt Birk at center.
That bodes well for Rice and should allow Flacco more time to connect with Evans, Dickson, rookie receiver Torrey Smith and wideout Anquan Boldin, who had five receptions for 73 yards and a TD against the Redskins.
''Me and Anquan have been hooking up this training camp, and we have been talking to each other about what we're seeing,'' Flacco said. ''I am really confident about where we are at right now.''
Flacco feels the same way about Evans, who beat DeAngelo Hall down the sideline and caught a 35-yard pass in stride for a touchdown.
''He has the ability to get separation and go get balls,'' Flacco said. ''He's been a big help for us, and we are just going to keep going to him.''
Mason attracted coverage away from Boldin last year, and the Ravens expect more of the same - and maybe even more so - with Evans.
''He's the guy that pretty much takes the top off of defenses, opens up everything underneath for guys like myself and Ray Rice and other guys,'' Boldin said. ''He's definitely a guy that can stretch defenses.''
With Evans playing a key role, the Ravens were able to win a game in which they trailed 14-0 after the first quarter.
''I think we've got to be pretty happy with where we are,'' Flacco said. ''Obviously, there are some things to work on, and we don't want to start that slow. But I think we picked it up and showed that we can do pretty well.''
---
---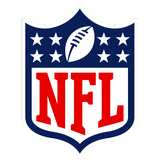 Get more from National Football League
Follow your favorites to get information about games, news and more
---