National Football League
National Football League
Ravens must slow down Carr to beat Raiders
Updated
Mar. 4, 2020 3:23 p.m. ET

BALTIMORE -- The undefeated Baltimore Ravens face their biggest test so far in Week 4 against the Oakland Raiders and their high-powered offense.
Baltimore, however, already got a significant boost to its lineup heading into the game.
Linebacker Elvis Dumervil returned to practice and is expected to make his season debut Sunday.
The Ravens will need the extra help to contain Raiders quarterback Derek Carr, who torched their secondary for a career-high 351 yards and three touchdowns in their matchup last season. Oakland (2-1) has already won twice on the road.
"He had a breakout game against us, probably in some ways, last year," Ravens coach John Harbaugh said of Carr. "They still have built the offense for him in the same way they built it last year. They're going to get the ball off quick. They're going to protect him. They're going to keep him clean. He hasn't been sacked very much and hasn't had a lot of turnovers -- very few fumbles that he's caused.
"That's a formula for success on offense. They've done a good job of that, and we're going to have to figure out how to counter that."
The Ravens are 3-0 for the third time in franchise history (2006 and 2009). Those wins have come by a combined 13 points and against teams that are a cumulative 1-8.
Baltimore has managed only four touchdowns in the three games.
"I'm not really too worried about it," Ravens quarterback Joe Flacco said. "I feel like we know what is going on. We feel good about a lot of the things we are doing. We feel like we are ready to burst onto the scene. We have a lot of moving parts, a lot of guys catching passes.
"I think if we get our run game going a little bit and clean up the little things like penalties, some drops and a couple missed throws -- stuff like that -- I think we will be going."
While the offense has struggled, the Ravens' defense has come up big each game. Baltimore is allowing only 254.3 yards per game, second only to Seattle (250.3).
This is a big improvement from last season, when the Ravens failed to make key stops in the fourth quarter.
"It's a good group, well coached (with) a lot of talent on the defense," Raiders coach Jack Del Rio said in a conference call with reporters. "They mix their coverages. They're physical up front. It's a very good football team."
Oakland, meanwhile, has the second-best offense in the NFL, averaging 436 yards and 26.7 points per game.
Carr has passed for 867 yards with five touchdowns and one interception. In last season's matchup, Carr threw the game-winning touchdown to Seth Roberts with 26 seconds left.
The game also marks a homecoming for former Ravens' offensive lineman Kelechi Osemele, who signed with Oakland in the offseason for a five-year, $58.5 million deal.
Osemele is looking forward to matching up with his former teammates.
"It's going to be great," Osemele said. "I got to practice against these guys for so long and played against these guys for so long that it"s going to be exciting playing them on Sunday.
"There's a few guys, obviously, that it's going to be fun to finish through and play against them in a game. You couldn't really finish through and pancake your own teammates (in practice). Just to go out there and talk a little trash and get to compete against those guys is going to be fun."
---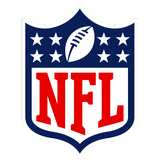 Get more from National Football League
Follow your favorites to get information about games, news and more
---