Ravens' Crockett Gillmore has message for fellow TEs: 'Enjoy the bench'
February 12, 2017

The Baltimore Ravens have a stockpile of tight ends on their roster, so much so that they're going to have to cut a handful of good players this offseason.

In addition to Dennis Pitta and Benjamin Watson, the Ravens have a pair of younger studs in Crockett Gilmore and Maxx Williams. Add in Nick Boyle and Darren Waller and Baltimore has six tight ends in contention for a spot on the 53-man roster.

Gilmore, who's played just 17 games the past two years, is all but certain he'll make it, and will have no problem watching his fellow tight ends on the bench.

"I don't want to come off the field. All downs, every down, and [I want to be] the guy," Gillmore said via the team's website. "There's no reason I shouldn't be. There's no reason I can't be. That's great we have nine tight ends. They're going to enjoy the bench. That's just reality. I'll tell them. They know."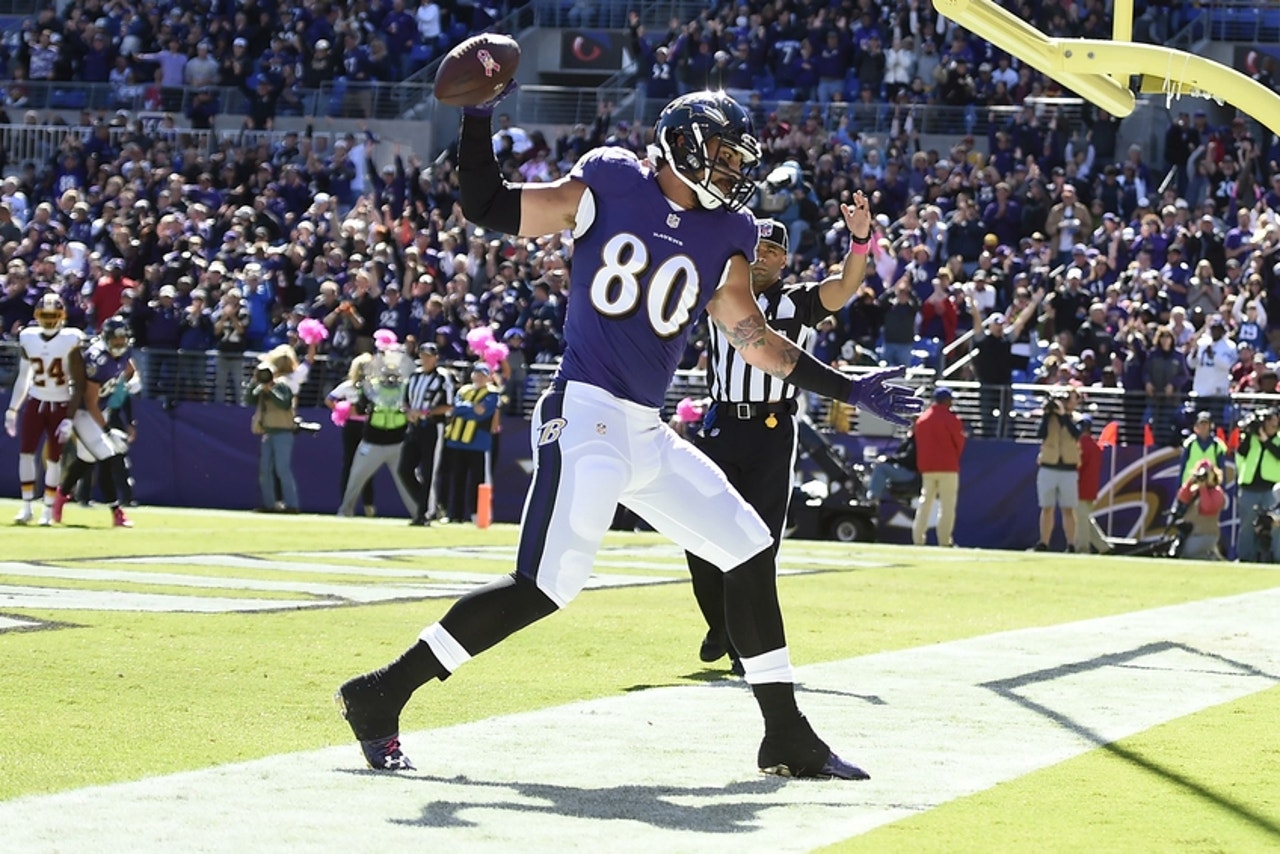 Shots fired. Gilmore has every reason to be confident in his own abilities, but he shouldn't discount the bevy of tight ends on Baltimore's depth chart. Pitta had a bounce-back year with 729 yards, while Watson is a contributor when healthy. The same goes for Williams, who missed almost all of 2016 and has 32 career catches.

None of the three are guaranteed a spot on the active roster, particularly when considering the price each one will cost the Ravens. Watson and Pitta are set to count $11.7 million combined against the cap, while Gilmore and Williams will only cost Baltimore $1.9 million next season.

That leaves the Ravens with a few big decisions to make, considering Gilmore and Watson will be free agents after this season.


---
---