National Football League
National Football League
Ravens band together in special run
Published
Jan. 20, 2013 12:00 a.m. ET

They took over Gillette Stadium as if it was their own.
Fresh off a 28-13 victory over New England in the AFC Championship game, the Baltimore Ravens stuck around to celebrate.
Exuberant inside linebacker Ray Lewis jumped into the arms of fullback Vonta Leach. Running back Ray Rice and wide receiver Torrey Smith did the Lambeau Leap into a crowd of several hundred Ravens fans who were howling the beat from "Seven Nation Army," which has become the team's unofficial rallying cry. Players hugged each other and ran around the field like school children holding pre-printed posters celebrating the victory.
And to think, five years ago, head coach John Harbaugh had to keep Ravens players from going at each other's throats.
The squad that Harbaugh inherited from predecessor Brian Billick had a major divide. A dominating defense had grown resentful of an offense that wasn't carrying its end of the bargain. This animosity manifested itself during a wild brawl that broke out between both sides in an offseason practice.
Hoping to promote camaraderie with a mantra stressed throughout the season, Harbaugh introduced a Biblical parable from the Old Testament that involved climbing a wall. Harbaugh stressed to his charges that they had to help each other or the team wouldn't be whole on the other side.
On Sunday, the Ravens didn't just hurdle the one obstacle that they were unable to overcome. They broke through the wall that had kept the Ravens from reaching a Super Bowl during the previous four seasons of playoff appearances. That included last January's heartbreaking 23-20 AFC title loss at New England.
"We've been through a lot," Ravens center Matt Birk said. "We've been close for the last few years. To finally get over the hump, it's a tribute to how guys feel about each other in this locker room and how much they care."
The Ravens needed those bonds to keep from splintering during a tumultuous 2012 season. Key players battled injuries throughout the season. Offensive coordinator Cam Cameron was fired in mid-December when the unit had sputtered for too long. Yahoo! Sports reported that Ravens players almost had a mutiny in October because of what they thought was heavy-handed treatment by Harbaugh. While that rift was mended, Baltimore lost four of its final five regular-season games to stagger into the playoffs as a No. 4 seed.
"We always knew our potential," Ravens linebacker and special-teams ace Brendon Ayanbadejo said. "We hadn't really played to our potential. We played in spurts. We haven't been at full strength all year. We're as close as we've been now.
"We just hung in there and stuck to it. We didn't panic. We were 9-2 to start the season. We dropped a few games, but we just wanted to make the playoffs. We're built for January."
This was proven with three straight postseason victories, including two on the road as heavy underdogs against top AFC seed Denver and then the Patriots. The one against New England was especially satisfying because of the rivalry that has developed between two of the conference's most successful franchises.
Ravens outside linebacker Terrell Suggs celebrated New England's demise en route to the postgame locker room celebration. He yelled at reporters to tell the Patriots "have fun at the Pro Bowl" next weekend in Hawaii and then added, "Arrogant f******."
"When you've got three titles and five (Super Bowl) appearances and (Tom Brady) under center, they've got the right to be," Suggs added later. "We respect them. Even enemies can show respect."
The Ravens earned their own respect Sunday by overcoming a 13-7 halftime deficit. Baltimore's defense pitched a second-half shutout against New England's rapid-fire attack while the offense successfully exploited a Patriots secondary that couldn't compensate for the absence of cornerback Aqib Talib, who didn't return after suffering a thigh injury on the game's first series. Wide receiver Anquan Boldin, who forecast a Ravens victory earlier in the week, caught two of Joe Flacco's three second-half touchdown passes.
"We've found a lot of different ways to win games this year," said Birk, whose unit did an outstanding job neutralizing New England's defensive front. "We won 9-6 (against Kansas City). We won 31-30 (against New England in September). We just always believed in each other that we could find a way."
There is further bonding among a slew of Ravens — coaches, players and front-office employees — who share a strong Christian faith. Players offered postgame praise during locker-room chatter among themselves. As he headed toward the locker room, Ravens backup guard Bobbie Williams shouted, "Nobody against us shall prosper! God is good!"
Lewis is at the forefront of the movement. The Ravens have rallied around him since their football and spiritual leader announced at the start of the playoffs that he plans to retire at season's end. Tears streamed down Lewis' face during the national anthem as he said aloud, "Thank you, Father. Thank you, Lord."
"God doesn't make mistakes," Lewis said after registering a team-high 14 tackles. "There was no way He was going to bring us back here twice to feel the same feeling. He had a real plan for us the whole year.
"That's one thing I really congratulate my team by. We stuck to the course no matter what happened throughout the year. It was always, 'Next man up.' It's contagious in our locker room with a respect we have for each other, coaches, all the way down to trainers. It's a great environment to be around."
Ayanbadejo is an exception on a roster with so many devout and outspoken Christians. His support of gay marriage rights continues to trigger extensive locker-room debate. But just because Ayanbadejo has a different belief system doesn't mean he feels any less affection or appreciation toward his teammates.
"Football is a fierce, physical, brutal game," said Ayanbadejo, who joined the Ravens the same season as Harbaugh in 2008. "But if you don't love the man next to you, you're not going to play as hard as you can play. If you play with passion for each other, nobody can stop you. It's an amazing story."
The final chapter hasn't been written yet either. That comes Feb. 3 in Super Bowl XLVII against the San Francisco 49ers in New Orleans.
---
---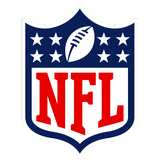 Get more from National Football League
Follow your favorites to get information about games, news and more
---