National Football League
National Football League
Rams plan to stay conservative for Game 2
Published
Aug. 17, 2012 3:33 a.m. ET

Coach Jeff Fisher might add a few more plays to the game plan for the St. Louis Rams' second preseason game.
Middle linebacker James Laurinaitis said it's not about the calls, but how they'll be executed in the Governor's Cup game against the Kansas City Chiefs on Saturday night.
''We could go out there and play our base defense every snap and it should look a lot better,'' Laurinaitis said Thursday night. ''In the NFL, you're not going to outscheme anybody.
''It doesn't matter what the call is, you've got to play it, and I think we'll be a lot more confident in Week 2.''
Laurinaitis got caught on a blitz on Andrew Luck's first pro pass, a simple dump-off to Donald Brown that broke loose for a 63-yard touchdown on the Colts' opening snap. Laurinaitis pointed out the Colts went three-and-out on their second series.
''The preseason doesn't count, but it matters,'' Laurinaitis said. ''We have to do a better job this week, and we know what. There's a greater sense of urgency.
''On the other hand, it's not Armageddon.''
Running back Steven Jackson, who had 17 yards on four carries last week, said an offense only needs one play to score.
The Rams were dominated on both sides of the ball in a 38-3 rout at Indianapolis last week in a matchup of two-win teams that tied for the NFL's worst record in 2011.
Jackson noted the Rams (No. 28 in the AP Pro32) were unbeaten in the preseason last year and it did not serve as a launching pad for the regular season. Jackson, like the rest of the team, wants to see improvements all over whether or not the offense is vanilla.
''We didn't game-plan the Indianapolis Colts. They came out playing good, they made some great plays,'' Jackson said. ''But as far as what we need to learn on film, we got, and I think we're going to improve this week.''
Fisher said most players will probably go a little deeper into the game, perhaps a series or so. After the Colts game he said he might have handcuffed players by keeping the game plan basic, but on Thursday he said the approach would remain pretty conservative no matter what the other side does.
''That's their prerogative,'' Fisher said. ''But we have a plan and we're going to follow the plan.''
Jackson said playing time had not been discussed.
''I expect to be out there more,'' he said. ''I'm pretty sure coach will keep us out there a little longer to make sure we get into the groove of things and hopefully get in the red zone.''
Bradford said the No. 1 goal was simple: score some points. The first unit moved the ball well his two series last week but was knocked back by a delay-of-game call the first possession that stalled at the Colts 37, and a false start and fumble by rookie Isaiah Pead the second possession.
''This week it would be nice to put a couple drives together and put points on the board,'' Bradford said.
Practice was moved indoors during thunderstorms that developed just as the team was due to hit the field. The workout was about 15 minutes longer than usual, but the coach said it wasn't because the team had trouble keeping 90 players involved at all times.
''We intentionally stayed about this long,'' Fisher said. ''We had some things that we needed to get done just on the short week. So we just scratched the surface on Kansas City a little bit today, but most of it was against ourselves. It went well.''
----
Online: http://bigstory.ap.org/NFL-Pro32 and http://twitter.com/AP-NFL
---
---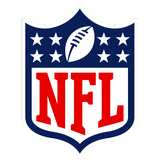 Get more from National Football League
Follow your favorites to get information about games, news and more
---